Opinions
02-12-2013, 12:43 PM
Opinions
---
I'm thinking about getting anew bow I like the Mathews helium but could also be interested in the creed or chill possibly Hoyt spider if any of you use these bows I would like some insight and any other suggestions
02-12-2013, 04:14 PM
---
I bought the Helim last year and love it. I'm 6'6" and have it set at 30" and it shoots perfect for me. Very light weight and compact. I tested a variety of bows and the Helim worked best for me. I haven't shot the Creed since I just bought the Helim last year and love it. Very smooth and very fast. I also loves how Mathews as well as my Mathews dealer backs their products. If anything ever happens, my dealer will replace anything that goes wrong for as long as I own my bow. Only problem I've had it that I had to buy a couple additional targets, even shooting at 30 yards there is a constant problem of touching my arrow group or Robin Hooding an arrow. Everybody likes different bows but for the price and the quality, the Helim was my choice.
This guy probably wishes I wouldn't have chose the Helim last year!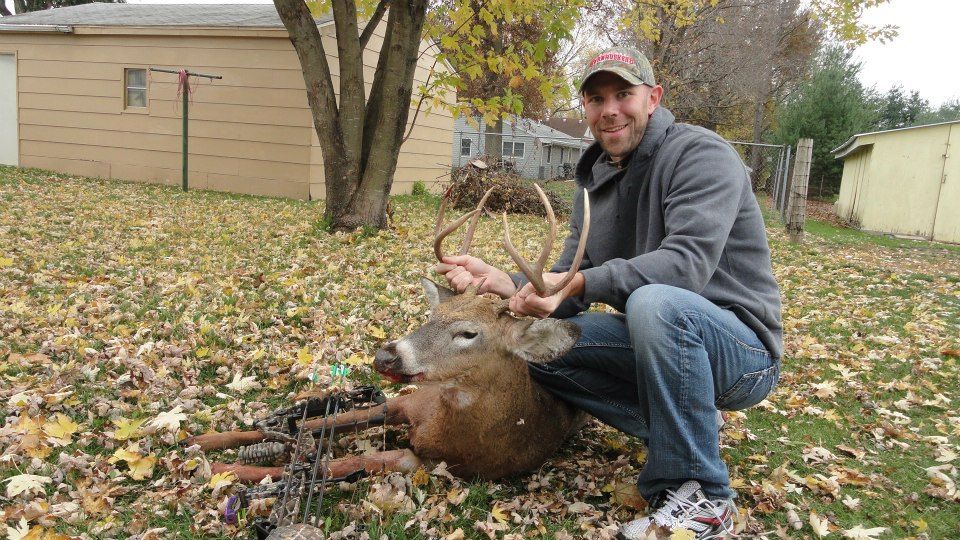 02-13-2013, 09:40 AM
Reply
---
I bet he did! I have an outback and love it I am really a pro Mathews man I think when I start looking to buy here soon I will get a helium I was going to last yr but I traded for a hoyt maxxis 31 and its a really nice bow but I miss Mathews and I to had that same problem shooting arrows lol. Nice buck to
02-13-2013, 03:47 PM
---
All the bows you named are very nice bows. what it realy comes down to is shooting them and seeing witch one feels best to you. I loved shooting the helium but I loved the bowtech insanity just a little more so thats the bow I picked last year.
02-13-2013, 04:32 PM
---
I always say to chose whatever shoots best for you and what you can afford. I hear of people who try to save a few bucks on cheaper equipment and brag about it. The way I see it, you can save a few bucks here and there on something a little less quality but when you miss the deer of a lifetime or have to spend an extra 6 hours tracking a deer in the dark you'll wish you had spent the few extra bucks!

My buddy used to shoot a dinosaur of a bow. He said he liked using it because it was his first bow. Even though it didn't shoot perfect he still loved it. I finally convinced him to switch to something newer with the reasons above. The first time you shoot a deer and don't get as good on penetration or have some sort of mechanical error and we have to track a deer for 800 yards or even lose a deer you'll wish that you upgraded. After giving him that reason he switched to the Mathews Drenalin. I always think about if the deer of a lifetime walks out i don't want to blow my opportunity but also if a doe walks out, I want a clean kill. I want any animal I harvest to suffer as little as possible and high quality equipment (as well as a lot of practice) with help with both of those.
02-14-2013, 01:37 PM
---
also keep in mind you don't have to drop $1,000.00 on a bare bow to have a good bow. the price should not factor in your decision. shoot as many bows as you can and go with the one that feels the best to YOU. if that means it's only a $300-$500 bow, than so be it. you can be just as unhappy with an expensive bow as you can be with a cheaper bow.
Posting Rules
You may not post new threads
You may not post replies
You may not post attachments
You may not edit your posts
---
HTML code is Off
---