2012-2013 Season Success Pictures
12-16-2012, 04:42 PM
12-17-2012, 04:36 AM
---
I like how his beams make almost full curls!!!! an amazing buck to say the least.
12-17-2012, 05:11 AM
12-17-2012, 09:06 AM
Spike
Join Date: Sep 2009
Location: Kentucky
Posts: 22
---
A friend of mine showed me that buck saturday, onion721. Said it was killed around where he hunts in Southern Indiana. He is about 99% sure it is a buck that he missed last year in early bow season.
12-28-2012, 09:37 PM
---
Are you hearing the same rumors I've been hearing.
Course these types of rumors go hand and hand with bucks of this caliber.
01-01-2013, 06:40 AM
Fork Horn
Join Date: Apr 2004
Location: middle of western NY farm land
Posts: 371
---
Had an awesome 2012 season in NY!
Taken 11/15/12 with my bow: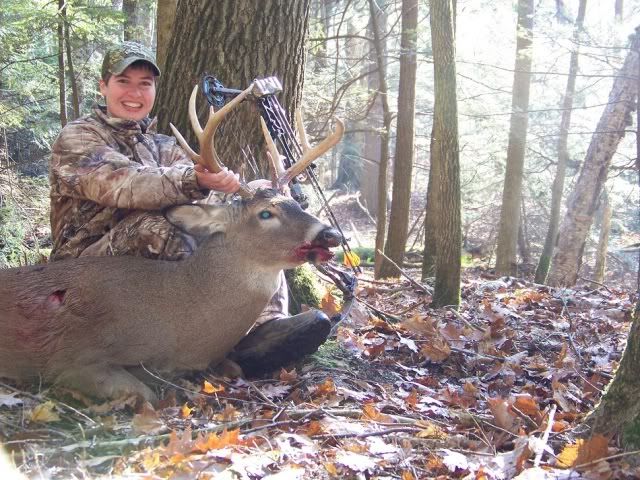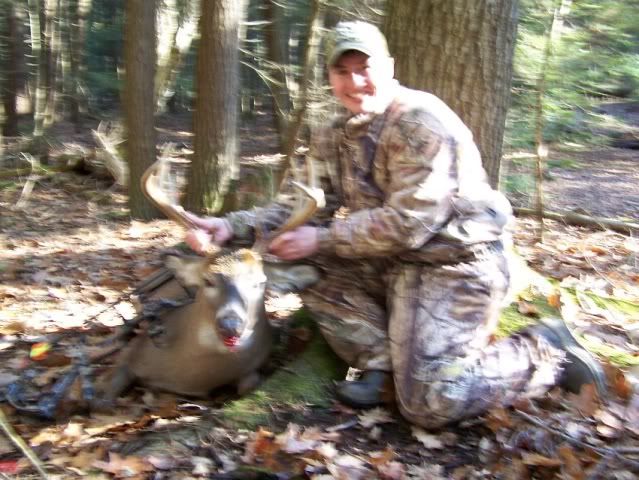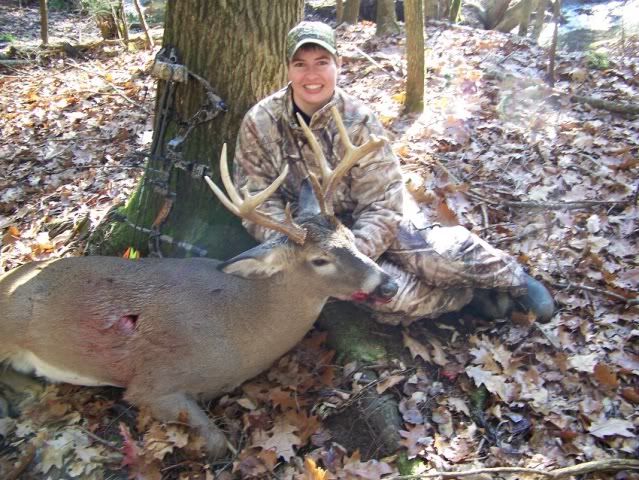 01-01-2013, 03:01 PM
---
Very nice Ma'am!!

What broadhead did you use?
01-01-2013, 08:57 PM
Nontypical Buck
Join Date: Jan 2004
Location: Baileysville, WV
Posts: 2,925
---
Late Season Southern WV bowkill. PSE Mossy Oak X with G5 Montec broadheads. 52# 25 yd shot. Not the greatest hit location but persistence and a long track paid off.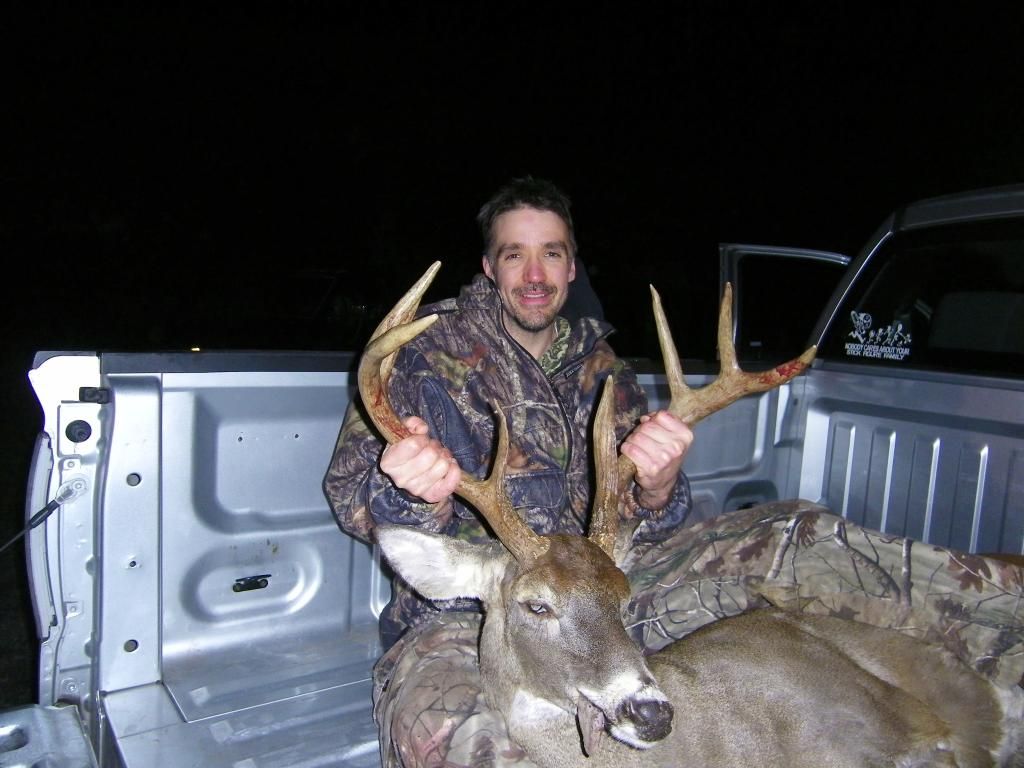 01-02-2013, 06:25 AM
Fork Horn
Join Date: Apr 2004
Location: middle of western NY farm land
Posts: 371
01-04-2013, 05:19 PM
Typical Buck
Join Date: Oct 2006
Location: Western New York
Posts: 639
---
My sons halloween buck hitting clover field 3 nights in a row when wind got right set up and he came like clockwork 15 yd shot have tons of trail cam pics of this deer 135 gross