What's he score?!
08-11-2010, 08:06 AM
What's he score?!
---
Hello all. Just wondering what you think this deer will score. I have a real hard time judging from pictures. If I can see it in person Im pretty good but something about pics throws me off.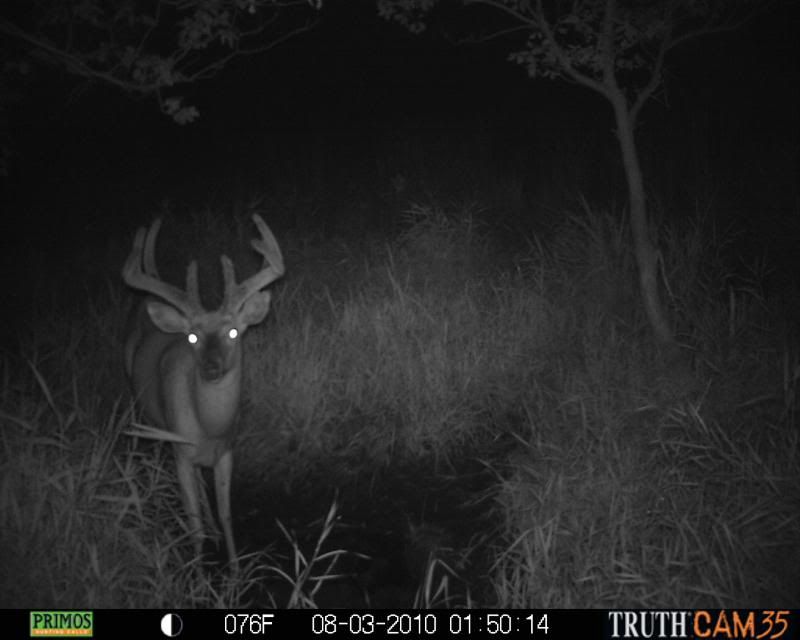 08-11-2010, 09:31 AM
---
I think 120s as well. Nice deer, but you give him at least another year and he'll be much bigger. Looks like he's got lots of potential, and I don't think he's older than 3 so another year or 2 and he'll be a beast.
08-11-2010, 11:59 AM
---
Nice buck... I think he is in the upper 120's. If he is a trophy to you than thats what matters the most. I would be slinging an arrow his way, thats for sure. I don't ever see anything that big around me where I hunt.
08-11-2010, 01:19 PM
---
well i read in field and stream how to quick score deer on the hoof, it said use things on the deers body as refrence. for example for mass and length of tines it said to go off of the ears, which are typically 3 inches wide and about 7 inches long. then beams use the face as reference.