-
Bowhunting
(
https://www.huntingnet.com/forum/bowhunting-18/
)
| | |
| --- | --- |
| natimage | 07-14-2010 07:29 PM |
---
A nice IR trail cam...$150ish-Pics please!

This will be my first trail cam and I'm really excited to see what deer are out there but I have NO idea where to start...there are IR trail cams from $100 to $500 and I just can't tell the difference...I'm looking to spend $150 or less...I see Primos has one, Bushnell, Moultrie, all the basic names and them some off brands I've never heard of...what has your experience been?? Any pictures you've gotten would be GREAT to help me compare a little.
| | |
| --- | --- |
| Vulture6 | 07-15-2010 04:49 PM |
---
I have a Moultrie IR camera and while I dropped just under $200, the same camera now sells for around $150. I've had mixed feelings on the Moultrie - regardless of what they say about "wake up speed" the camera seems a little slow to me. I put it on trails, not food plots or a feeder, so the deer are moving, and I get a lot of shots with deer butts and tails, or nothing at all. Daylight pictures are usually pretty sharp, but now that I've had it out for a little over a year the IR filter tends to get stuck, and I get daytime black and white pictures. Some of the night pictures are a little blurry too. Obviously this is a loud camera, as you can tell from the expression of surprise on the deer.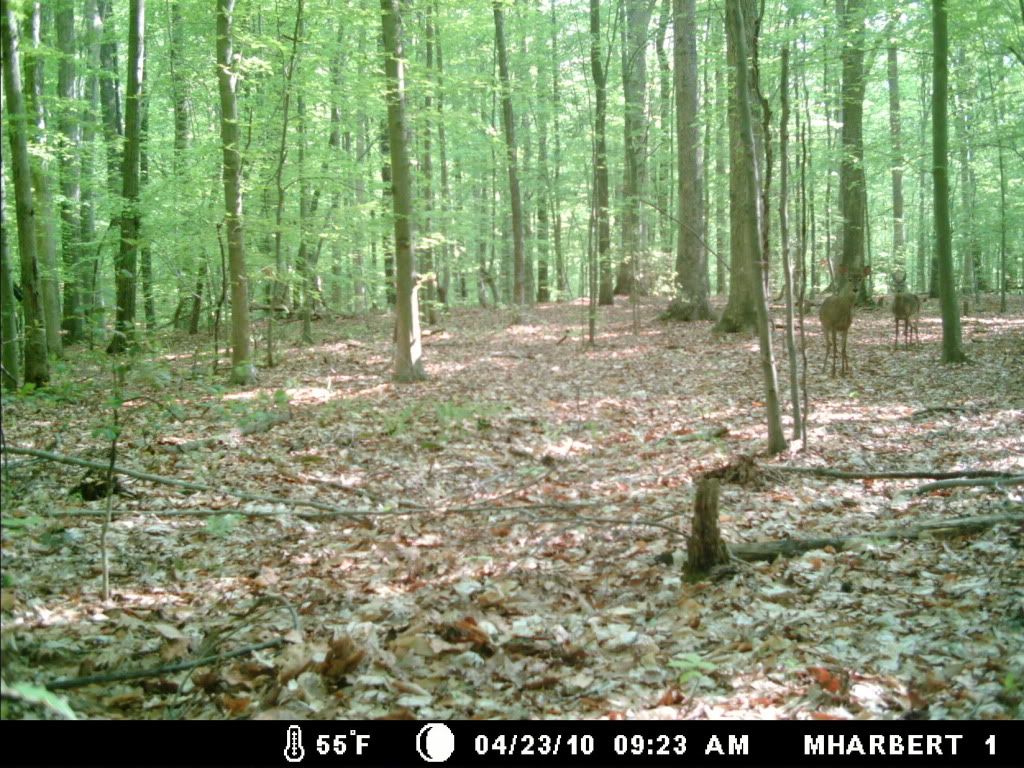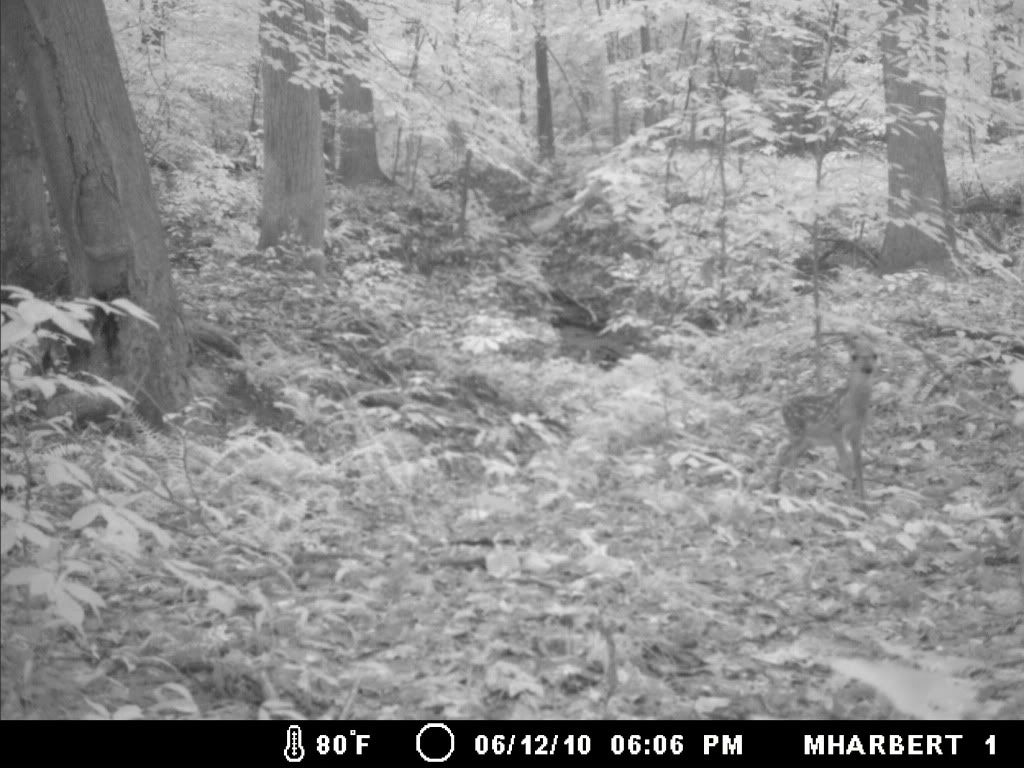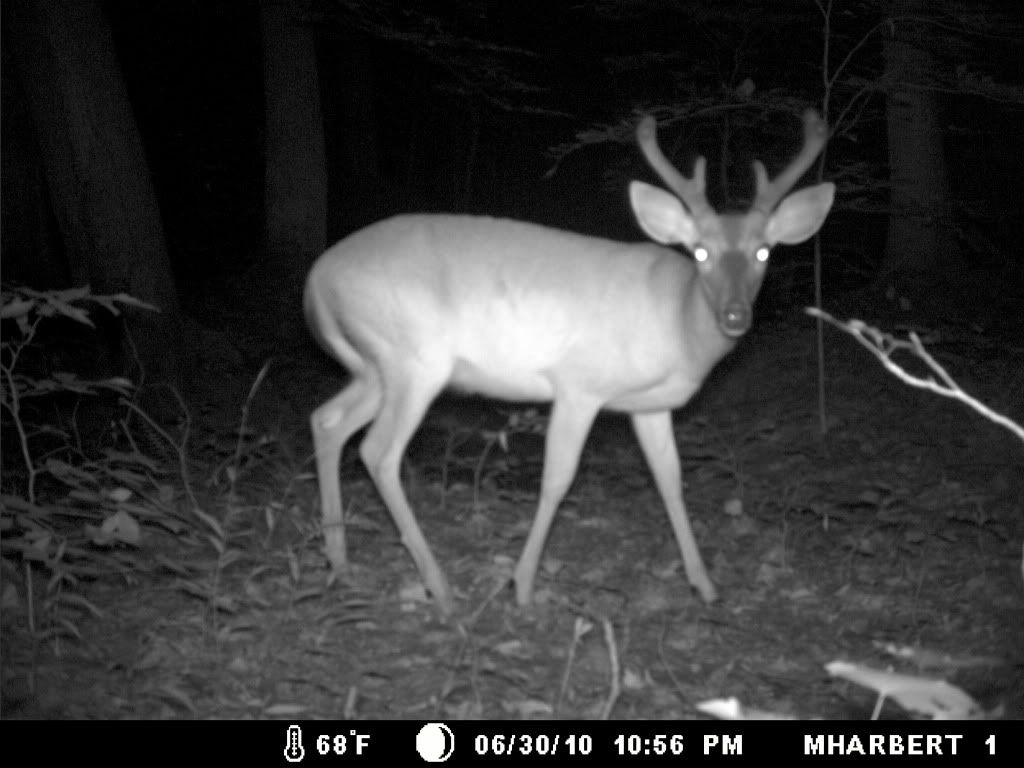 My next camera will have to have a quicker trigger speed, and will probably be the IR Cuddeback Capture - jury is still out on the Primos.
All times are GMT -8. The time now is

07:59 AM

.

Copyright © 2021 MH Sub I, LLC dba Internet Brands. All rights reserved. Use of this site indicates your consent to the Terms of Use.