Got a doe the hard way this evening
11-29-2009, 04:32 PM
Fork Horn
Join Date: Mar 2009
Posts: 264
Got a doe the hard way this evening
---
Hard rain and blowing wind. Not many bowhunters out there in those elements during gun season with bow in hand and for good reasons. Heck anyone can shoot one on a clear nice day!
But it paid off. Slick Tricks made for quick harvests as always. Love that Elite Z28.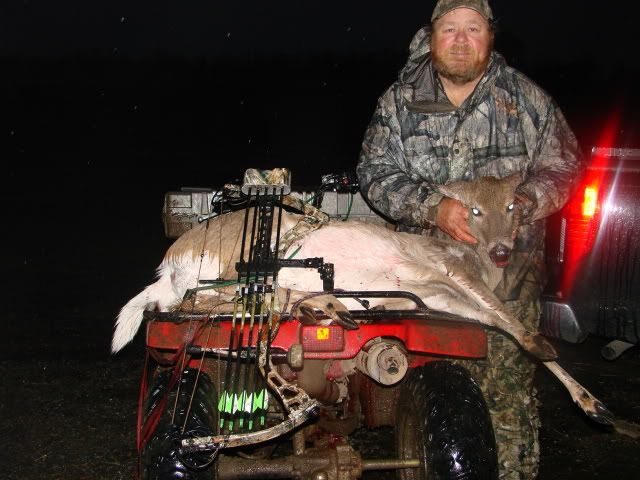 11-30-2009, 06:52 AM
Nontypical Buck
Join Date: Feb 2003
Location: Harford Co Maryland USA
Posts: 4,966
---
Hey congrats to you! I too went out this past Saturday which was the opener of the gun season in MD. I carry only a bow for deer hunting and took a very nice doe as well. I got a nice 8 point during the early MZL season a month ago. I'm sure you'll agree it's much more satisfying to take a deer with a bow knowing you did it "the hard way" when others around you are shooting deer a hundred yards away with guns. Good going!
Posting Rules
You may not post new threads
You may not post replies
You may not post attachments
You may not edit your posts
---
HTML code is Off
---