Chad Just Dropped Off Some Mounts!
04-29-2009, 12:55 PM
Chad Just Dropped Off Some Mounts!
---
Our taxidermist, Chad Johnson with brookview taxidermy, was just in town this past weekend to drop off some deer heads and do a little turkey hunting with his dad. Long story short, it was a great weekend. Not only did Chad and his dad both score on big Missouri longbeards, but the came with a truck full of mounts!
Here are a few of the mounts he brought with him. I will post pictures of their turkeys when i get them!
North Dakota Velvets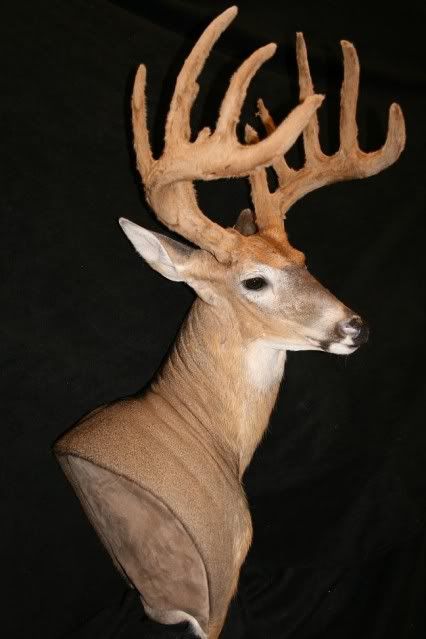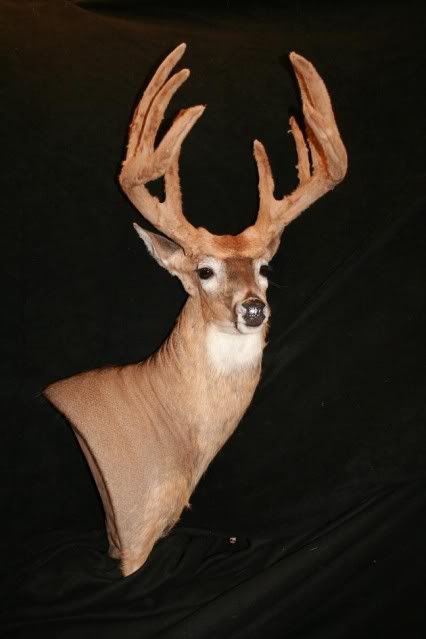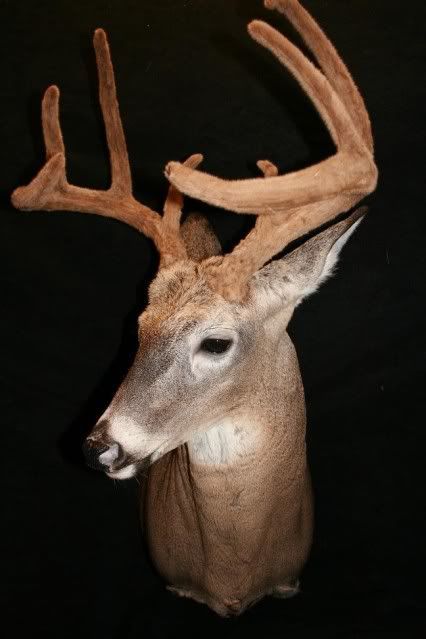 'Tallboy'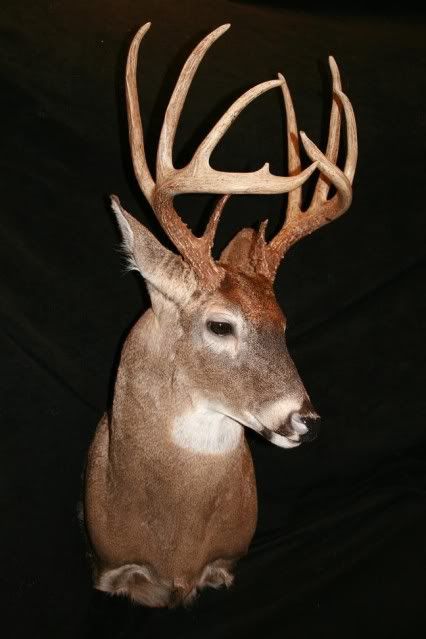 My Missouri 10
These mounts turned out awesome! I couldn't be more happy with the two he did for me...Chad does great work and at $425 is very reasonably priced. If you are interested in his work, feel free to get ahold of me or check out his website (
http://www.brokeviewtaxidermy.com
).