Scored Freak Daddy's Shed today
02-19-2009, 06:57 AM
Scored Freak Daddy's Shed today
---
I had a longer post made, but the damn servers crapped out and it didnt get posted, oh well
This is the first shed that i have actually scored, so please correct me if you see mistakes. The score is alot bigger then i was expecting truthfully.
MB = 24 4/8
G1 = 7 4/8
G2 = 8 7/8
G3 = 6 3/8
G4 = 1 1/8
H1 = 6
H2 = 4 7/8
H3 = 5 1/8
H4 = 3 5/8
Total = 68
Abnormal points = 14 4/8
Total score = 82 4/8
To get an idea on his total score, i would guess that his other antler is bigger at around 90 or so inches, and with a conservative spread of 20 i would say he pushed 190 this year. Factor in that i believe him to be 3.5 and he is aworld class deer next year.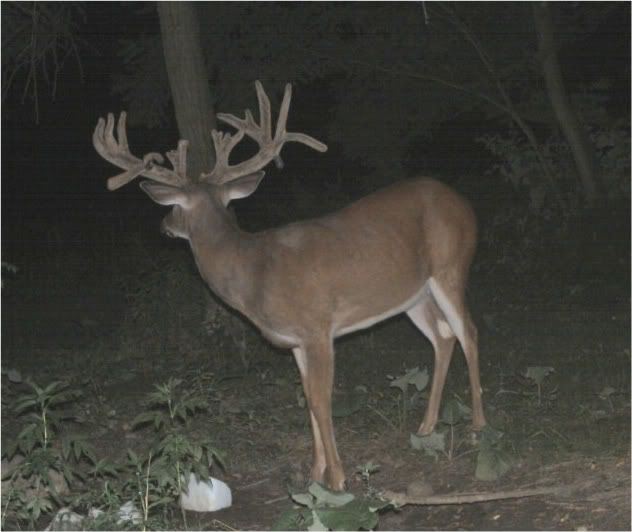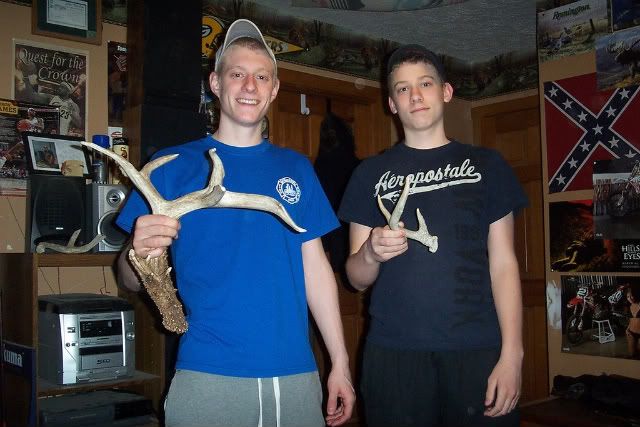 I wanna thank you guys for bearing with me as i posted this deer to death this year
Im sorry to say more will most likely follow
02-19-2009, 09:39 AM
RE: Scored Freak Daddy's Shed today
---
ORIGINAL: MathewsShooter30

that deer's awesome.. have you seen any of his offspring take on the same type of rack?
Actually, he has taken on the type of rack from some deer we pursued in the past
02-19-2009, 11:03 AM
RE: Scored Freak Daddy's Shed today
---
Siman, it is just me, but i honestly dont see the shed coming from the same buck as in the other photo, what am i missing? when i look at the shed, i see a coat hanger on his G2, yet when i look at the buck-in-velvet, it looks like the G2 is straight back with a curl of antler?? i also dont see the 11/2" G4 in the shed photo. i am sure its just me, lol. very nice shed regardless, i have a friend who has found over 40 sheds thus far this year, he also found a set of lock-ups and 4 other dead buck carcasses, i think we had a winter kill here.