Put money into existing bow or save for new one
11-03-2020, 10:15 AM
Spike
Join Date: Nov 2020
Posts: 2
Put money into existing bow or save for new one
---
Hey all!

I have a 2005 Diamond Victory. It's a single cam bow. I'm a 28 1/2" draw length. I shoot 70lbs to make up a little for that. I have been bow hunting for most of my life but with a rifle. I have just in the last few years taken up bow hunting. I just tagged my first deer with my bow a few weekends ago. I'm now addicted lol.

I am very comfortable with my bow and shoot pretty tight groups. I am working on extending my range and learning more and more. Anyway, my question is... My bow is due to get re-strung. I would also like to upgrade my arrow rest. I'm looking at 150-200 bucks to sink into this bow which I do like and feel I shoot well, but I am curious if I should maybe just save the money and save for a newer mid-range bow. I can't afford a $1000 bow but was thinking maybe an upgrade on a bow would be better than sinking money into this one.

Is the technology from 2005 to the present better enough to invest in a new bow? Or since I like shooting the one that I have and I am confident with it should I just stick with it.

I know if I ask a bow shop they will say upgrade! That might be the best option but I thought I might pose the question here to see if I could get good feedback or maybe even some good questions I should be asking myself before I make that decision.

Thanks in advance.
11-14-2020, 10:34 AM
---
My bow is a Hoyt razortec (2002 I think).Top of the line when I bought it. I put new strings on every few years and it still kills. Iím only going to replace it when I finally break it or I canít shoot it anymore.get a good one and take care if it and it will fill the freezer for years.
Unlike a rifle they drop in value.

11-28-2021, 03:34 PM
Super Moderator
Join Date: Dec 2017
Location: texas
Posts: 1,187
---
Ive used a jennings unistar bow I bought and used since about 1987
now its obviously an antique by todays standards
keep in mind deer have not gotten tougher or harder to kill, ranges have generally remained similar,
if it worked for the last decade it will work for the next season.
similar to this picture
https://www.ebay.com/itm/30420376192...oAAOSw3XlhexMx
Amazon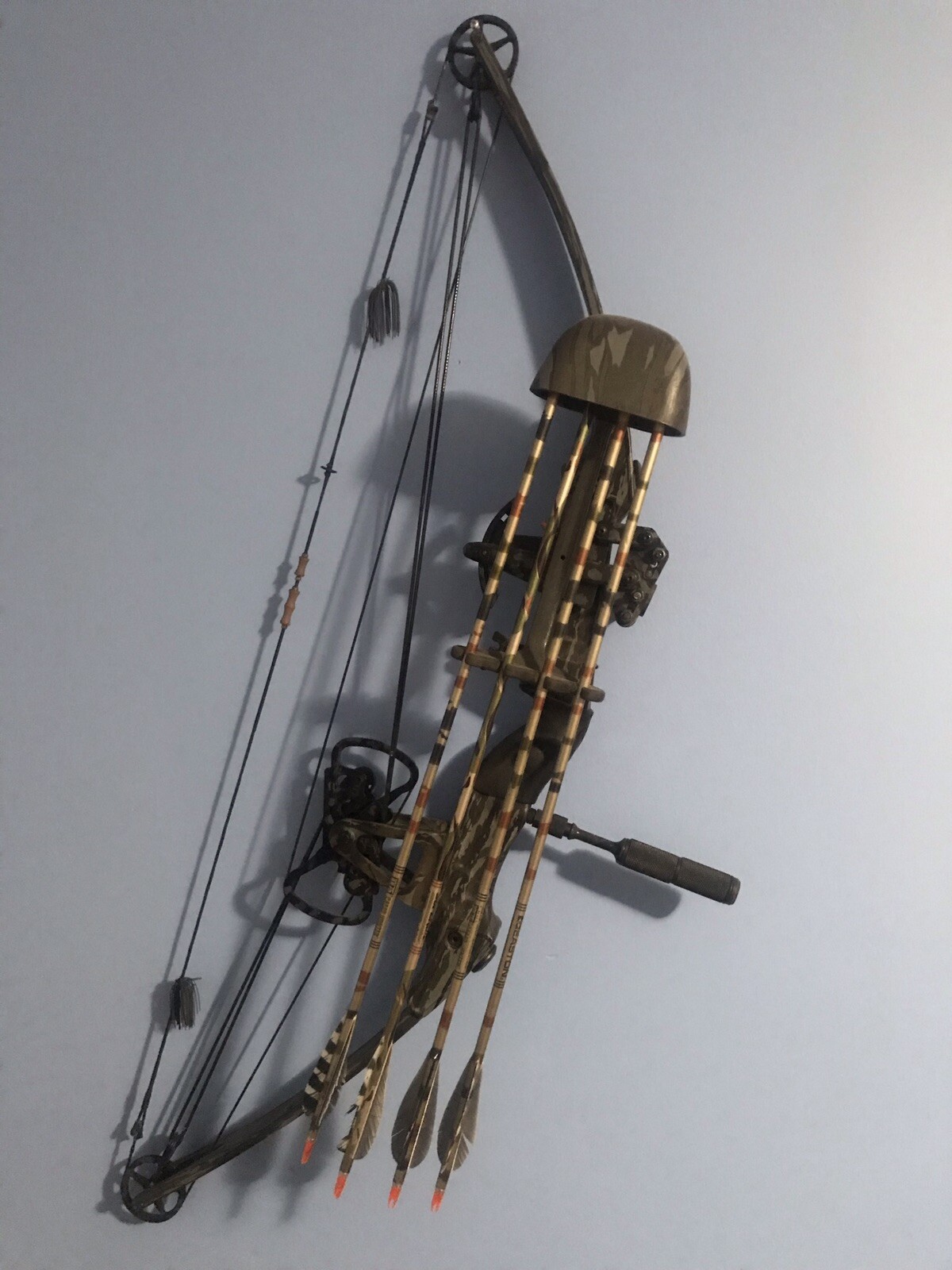 btw I use 3 4" vanes for fletching
its an 87 lb and 31" draw bow, which I purchased, and have used every year since.
yeah there are newer, and lighter bows , even faster bows,
but I'm comfortable and consistently accurate with it,
it drives a 200 spine carbon arrow,
with a decent three blade broad head plus
https://www.3riversarchery.com/woods...al-series.html
broad head completely through an elk,
done that a couple times over the years,
and its also worked on white tail deer.
I've been asked dozens of times why I don't upgrade?
why would I?
this bow and arrow combo is familiar in my hands,
and is accurate and lethal,
yeah I'm a dinosaur, by why spend money to replace a known , trusted functional proven combo??
---
Last edited by hardcastonly; 11-28-2021 at

05:32 PM

.
11-28-2021, 06:48 PM
Super Moderator
Join Date: Dec 2017
Location: texas
Posts: 1,187
---
this question reminded me of my uncles whos about 91 years old now,
he's hunted with a 30/06 /1917 Enfield with a sporterized custom walnut stock,
that he purchased in about 1978, up in Maine.
when I asked him one time, if he had any interest in buying a different or newer rifle, he looked at me and asked..
" when was the last time you ever saw me shoot a deer with this rifle and see the bullet fail to kill the deer ?"
I had to admit that I've never seen that happen, ...he then said,
"Ive used 180 grain round nose, bullets, in factory, peters , or winchester or remington ammo,
I order every September, from the guys I know and I buy,
a couple of boxes of ammo from every year, at the local hardware store "
I can't ever remember having a deer run off more than a few yards,
the freezer stays full most years... why would I change something thats worked flawlessly?
in fact I doubt I've changed the sights, or had any problems with this rifle since the day I bought it!
---
Last edited by hardcastonly; 11-30-2021 at

07:19 AM

. Reason: miss spelled word
11-28-2021, 07:04 PM
Nontypical Buck
Join Date: Nov 2014
Posts: 2,743
---
well, I hate to maybe say it like this, but here is reasons to upgrade archery tackle
over time, limbs can loose energy they one had, lamination has been known to come part, shafts on cam's wear like any other moving part
more modern bows have more comforts and user friendly features than some older bow, and i I say SOME< NOT all this applies top ALL bow(minus the FACT all things age and with age come possibly failures of moving parts)
NOW< has there been enough advancement from 2006 to NOW to justify upgrading
this ia honestly a personal question, as a BIG party of archery gear is how it FITS YOU, which effects how well or not you will shoot it and enjoy shooting it!

Modern bows can have again many benefits, to being more forgiving, less vibration, faster speeds, quieter shooting, less issue's with cams(if you have a multi cam bow) can be longer or short in overall length and so on!
the real question might be, how much do you like your current bow, or do you just want a NEW one!
lots of things in life tend to come down to WANT over NEED!! if were honest!

archery will always be about putting a sharp broadhead into a vital, doesn't have to get there the fastest or come out of the newest bow on the market!
but the comforts on the bow has or doesn't , is what I think makes me ant to keep or change over time !


Posting Rules
You may not post new threads
You may not post replies
You may not post attachments
You may not edit your posts
---
HTML code is Off
---