Bore Riding Muzzleloading Bullets
04-14-2019, 05:22 PM
Bore Riding Muzzleloading Bullets
---
Just some information for though!
Several years ago Dave Fricke put my onto a bullet theorem developed by a guy named Lutz Moeller. Basically with the little reading I have done he created a bullet to achieve great accuracy (and that is only one part of what he was trying to do) by putting 'Drive Bands' around the bullet. The bands prevented the entire bullet from making contact with the bore. I think he basically was saying with only the bands riding the bore, not the drag of the whole bullet, he could achieve greater accuracy. Yes, he did have some other goals for his bullets but the 'long range' and 'accurate' thoughts are what caught my attention.These are a couple pics of his concepts
..


With his bullet the drive bands did grab the lands for rotation and the bands do fill the grooves for the gas seal.From this theorem - I deviated... If I could develop a muzzleloading bullet that would grab the lands - the bullet would get the rotation necessary for stabilization, then all I needed was a gas seal. During my time working on this I was using bullets that would drop/slide easily down the bore of the given rifle. From that point I would knurl the bullet to create enough lift on the bullet to create a grip on the bore, actually the lands. And I was REALLY surprised how little grip was actually necessary to get stabilization.I knurled bullets using files and then later went to what I call cut knurl lines.This is an example of knurling using the files.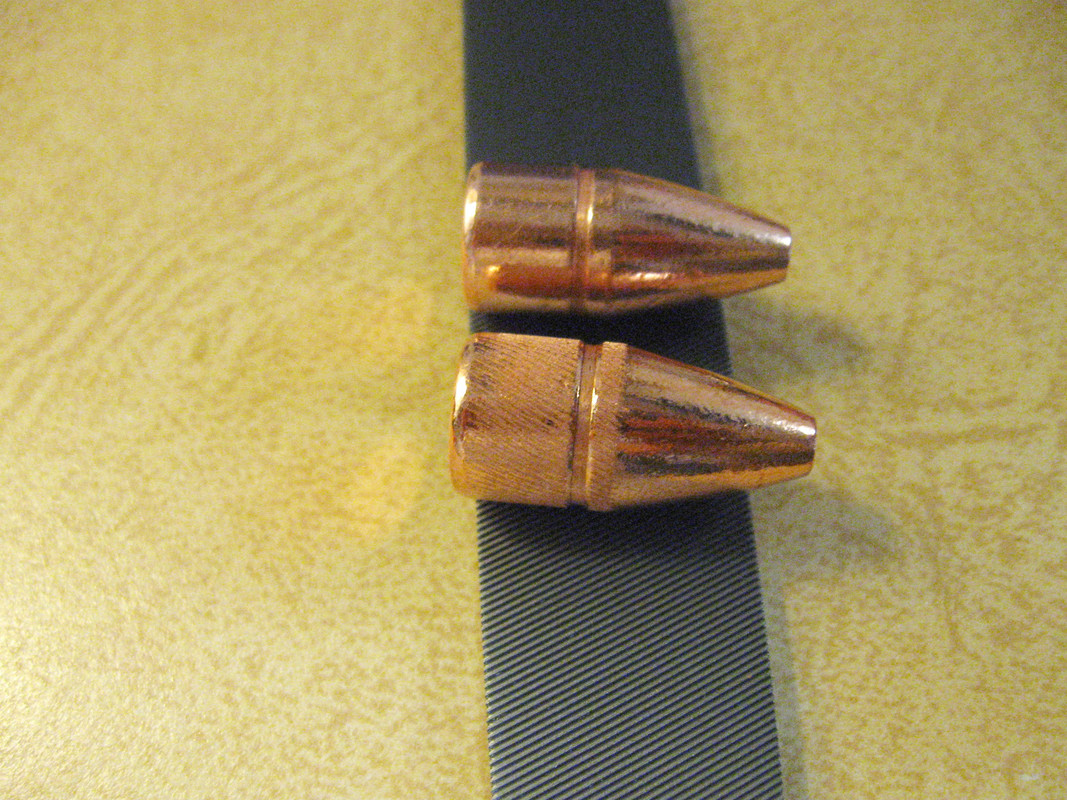 And this shows an example of a cut knurl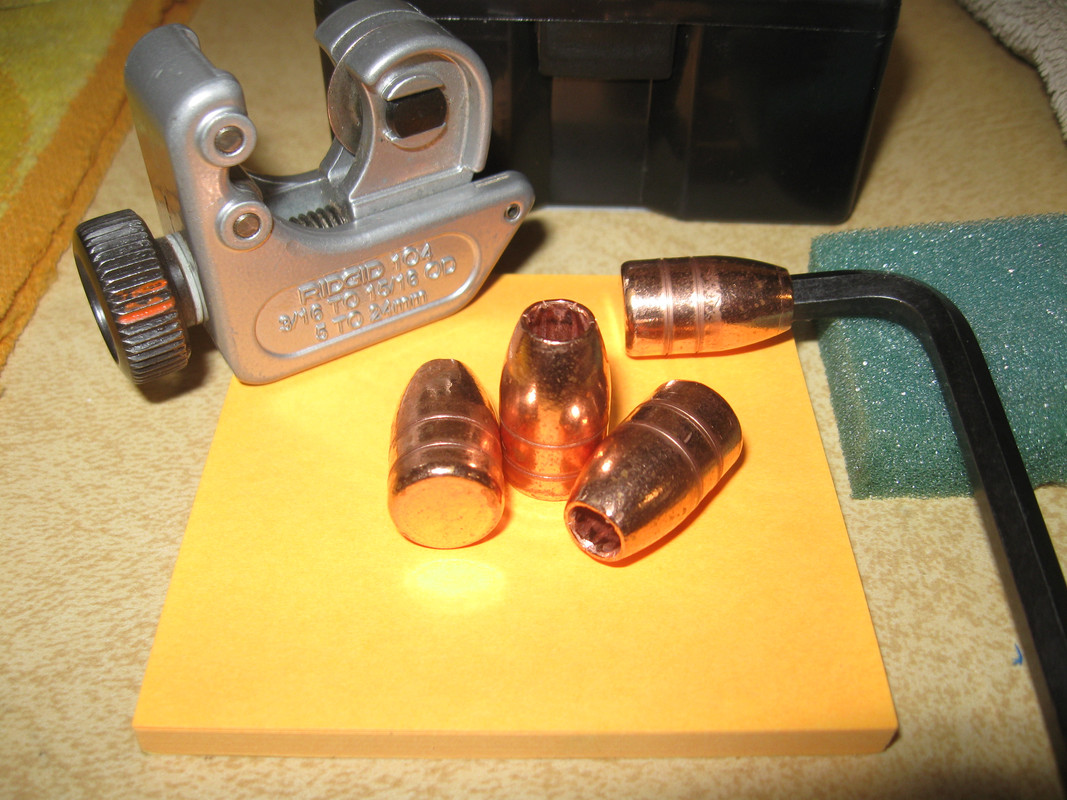 For me the cut knurls worked much better than the knurling with the files.The more difficult part was getting the right amount of lift for each barrel.Next - Gas Seal! My experiments started out with just 50 cal. bullets. My first seal were just plain shot cards. They worked very well then one day a thought came out of no-where - Why not a MMP 50 cal. sub bridge... There were outstanding!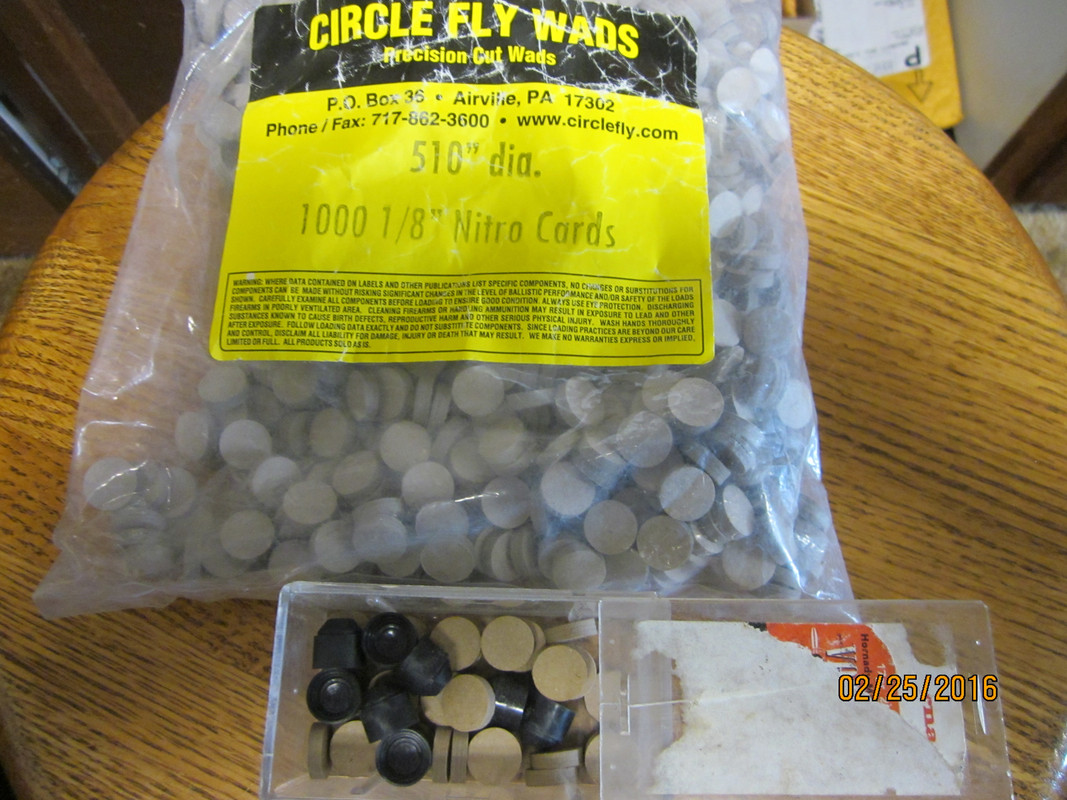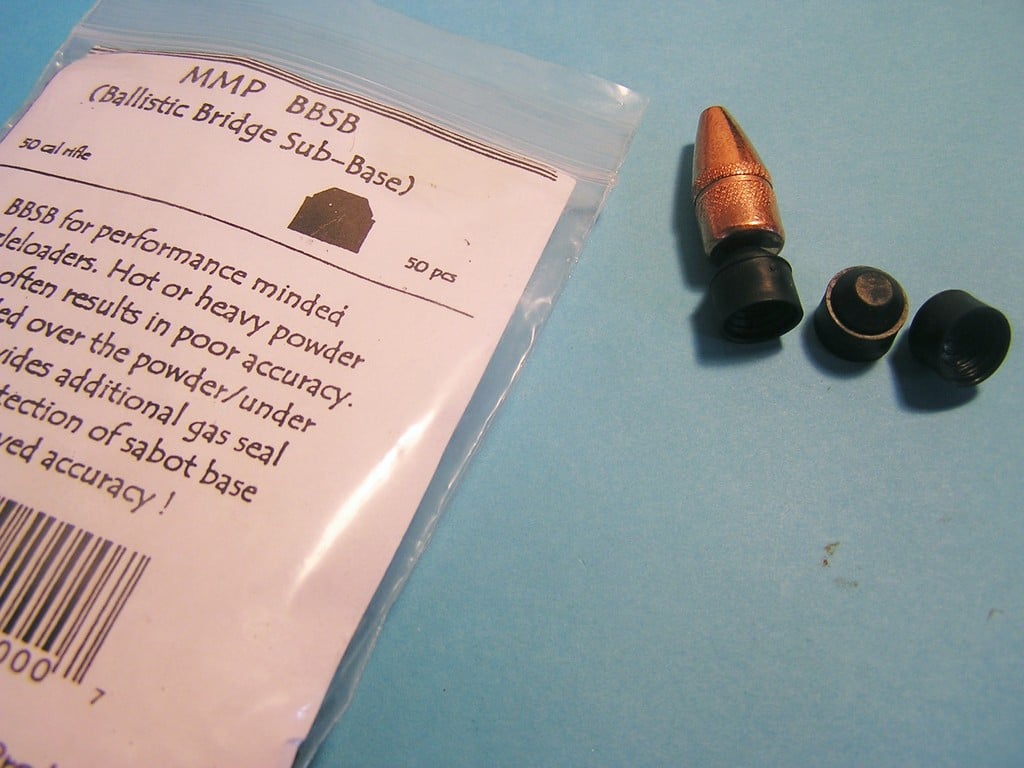 [img]
https://i.postimg.cc/W459jnRY/Bridge-Composit.jpg/img]
The sub base was not created for this but they worked great!With these gas seals I was able to shoot regular flat based bullets with very good accuracy, even though they loaded very easily. I am sure that I was not filling the grooves, but the bullets were gripping the lands of the bore.From these thought and Lehigh Dave's bullet making mind he created many different attempts at making a sabotless basically bore riding bullet. He started out with 50 cal. bullets but over time and experimenting I found that there is such a wide range of 50 cal. bore diameters it would be nearly impossible to build a universal bullet.
The 45 cal. on the other hand offered a more narrow target opportunity of bore sizes.This is a picture of an early attempt a 50 cal. Sabotless hunting bullet. The drive bands designed to grab the lands and the base of the bullet was designed to obturate the size of the bore and seal the gas behind the bullet.
[img]
Then]https://i.postimg.cc/rpdPTTw4/Lehigh50calSabotless.jpg/img]

Then
there was a switch to 45 cal. sabotless with the belief on my part that the 45 would make it easier to make a 'universal' bullet.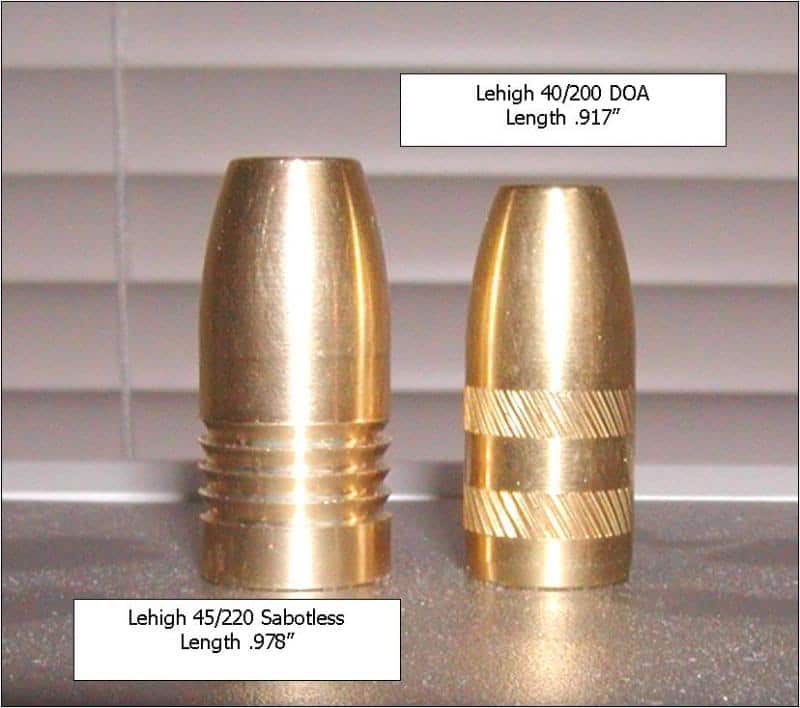 That brings up to today, the .458x260CF sabotless bullet which is nearly universal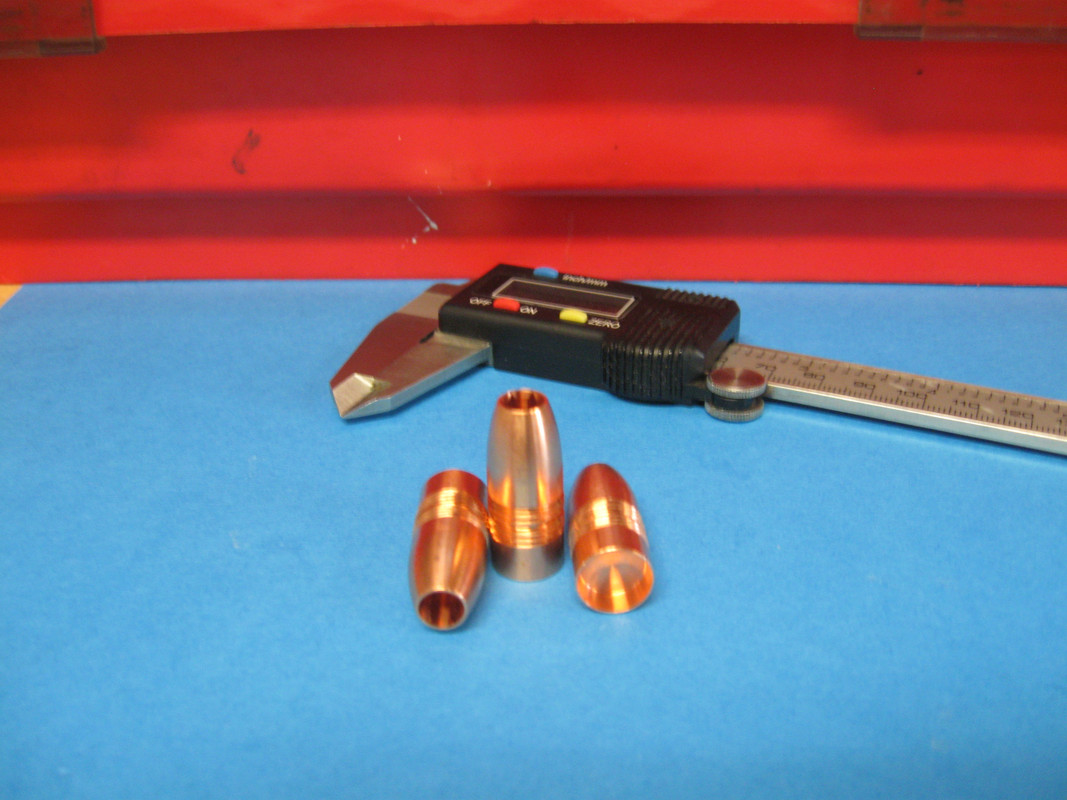 Work on sabotless is still ongoing!
04-16-2019, 05:21 AM
---
Sabot looks like you really like to tinker with your projectiles. Ain't nothing wrong with that. Its fun trying to squeeze the most accuracy you can out of your rifles. I do too but no where near the extent you do! About the most I'd do is resize the Lehigh .458"s down to .453" or .451" and see how they shot. I've played with paper patched bullets and found them to be very accurate. But I'm still playing trying to find that mythical bullet that shoots one hole groups. (I know I can do it. Its just all the bullets I tried so far have just too much variance!) LOL
04-16-2019, 12:56 PM
04-18-2019, 03:53 PM
---
I certainly am not the most qualified person to attempt to answer this but....
1) believe you can obtain better and more consistent accuracy. I think the folks that shoot at the big muzzle loading shoots using full bore bullets could speak that better than I.
2) barrel heating is not the factor that it is with sabots.
3) It does eliminate the need to use sabots - might less the expense of cost per load.
Just a few thoughts off the top of head...
Posting Rules
You may not post new threads
You may not post replies
You may not post attachments
You may not edit your posts
---
HTML code is Off
---