In the Rock Pit with the Nitride
01-12-2019, 10:06 AM
In the Rock Pit with the Nitride
---
Yesterday was another abnormal day here on the Palouse and I had the time so..... I grabbed the gear and headed to the Rock Pit.Normally this time of year there would be no opportunity to get to the pit it would be snowed under several inches/feet of snow this year not so much....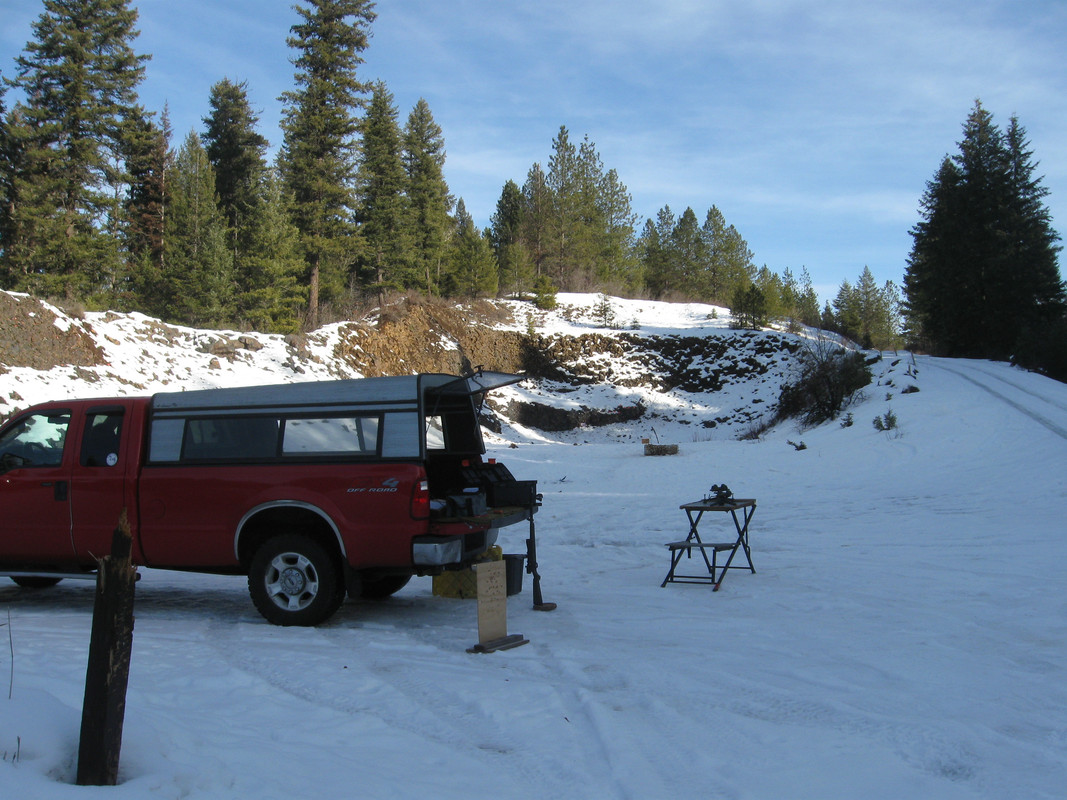 This is crazy - that is all the snow there is! but then again it was much better than muddy farm fields.
I had pretty much sighted the rifle in the other day so this was nothing more than burning some more powder and a pleasure trip just getting out of the house.Anyway - I got set up in the pit and walked 7 birds down to the end of the Rock Pit and placed them on the rock ledge. I know in my mind... that shooting a ML to 100 yards is really no big deal anymore. Almost any ML you get these days - 100 yards is not much of a challenge. But dang it sure is lot of fun to take aim on the 4 1/4" disc and have them disappear after you pull the trigger. You really get to know you hit something.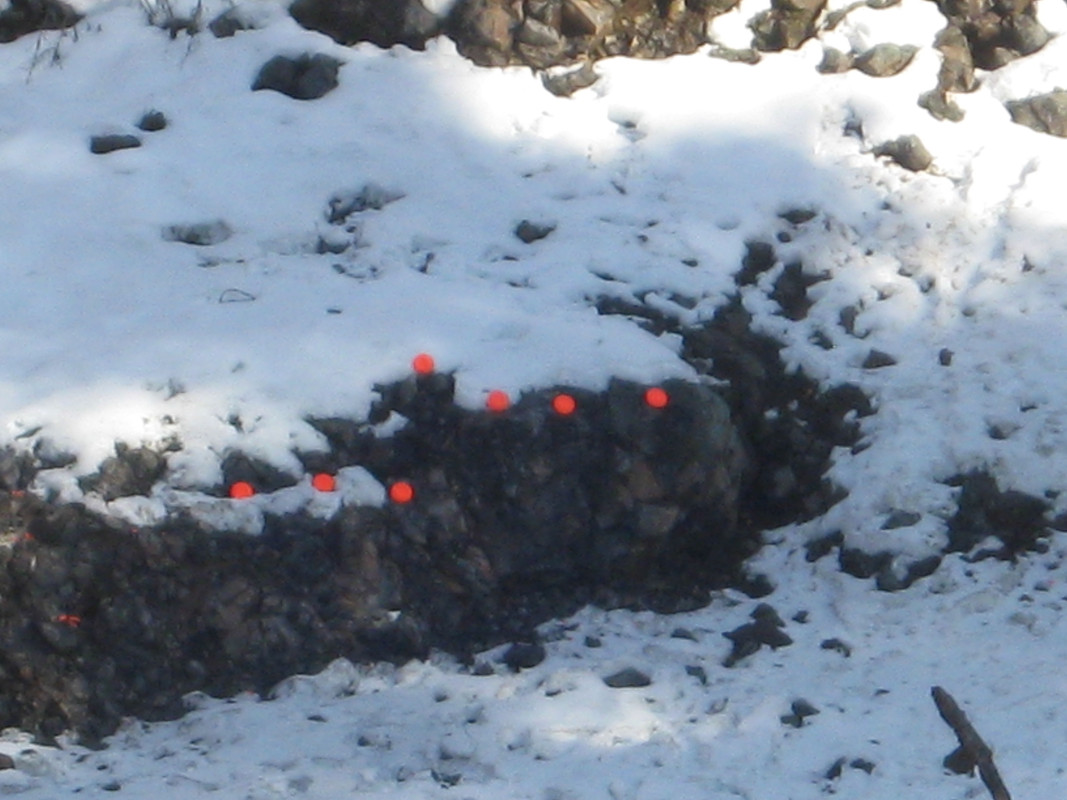 I was shooting this new Knight Nitride ML, and I know that it really is not that much different than my SS model - but for some reason I really think it shoot better! I know it is all in my feeble mind - but one of my coaches in the old days told me "if you believe" you can make it happen! Right now I believe!
I was shooting 120 gr. BH209 by vol. with a HPH-24 black sabot and the new Lehigh .451.x230 CF bullet. It really is not that new - I think it came out early fall last year. But that bullet is another thing that I am really sold on. Gosh! it is a great medicine for deer.
After shooting the hand placed birds, I then turned the rifle on 'targets of opportunity'! There were several spots that chips of previous birds were resting on a rock. These require a little more attention to shoot. I sight a rifle in with a 3" PBR and at 100 yards that works out to about 3" high. So I do have to hold slightly low on a chip to hit it. If you look to the left and down a little bit from the left bird in the setup, you will see one of a small group of chips that become 'targets of opportunity'.
Here is a collection of pictures of the shoot.
Todays project is.. clean the rifle - which really shouldn't be much of a problem. But! - I have never cleaned a Nitrited bore before - and in my mind it should easier and quicker. The breech is clean - looks new so it really is the bore I am focused on.
01-14-2019, 03:33 AM
---
Thanks for the great report. Some good shooting there.
01-14-2019, 06:49 AM
Giant Nontypical
Join Date: Nov 2005
Posts: 6,553
---
What group size do you get on paper?
01-14-2019, 08:12 AM
---
After these four I went to shooting bird chips!!!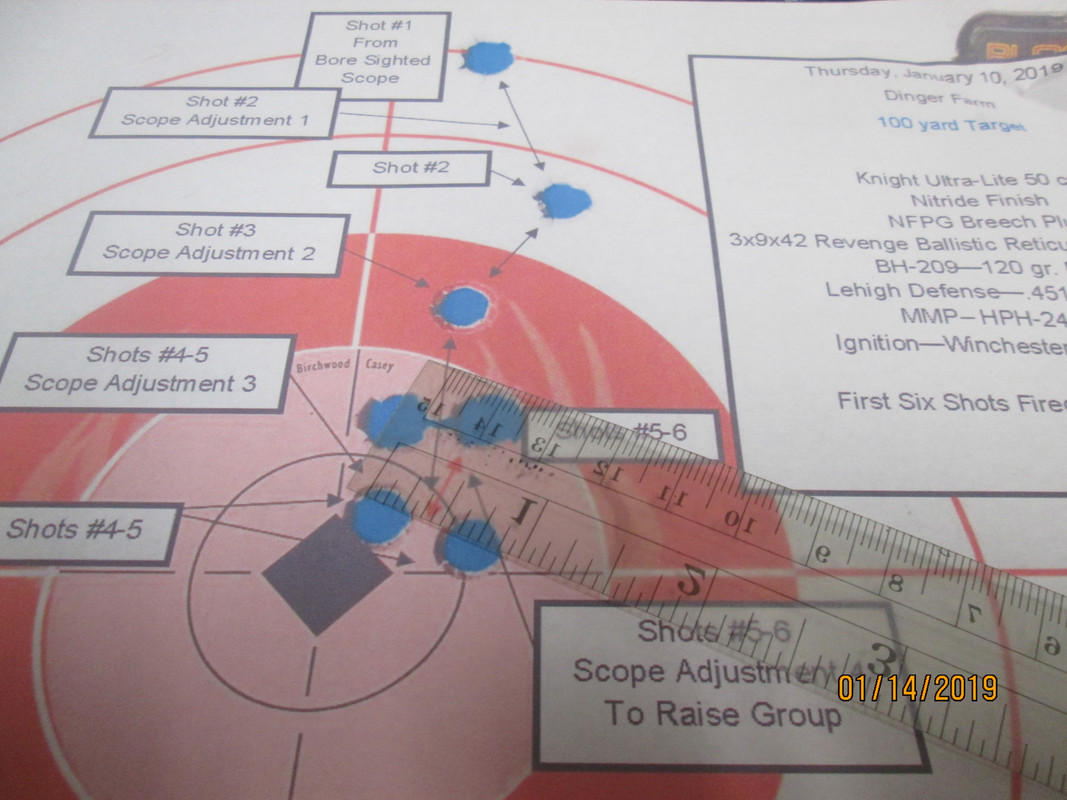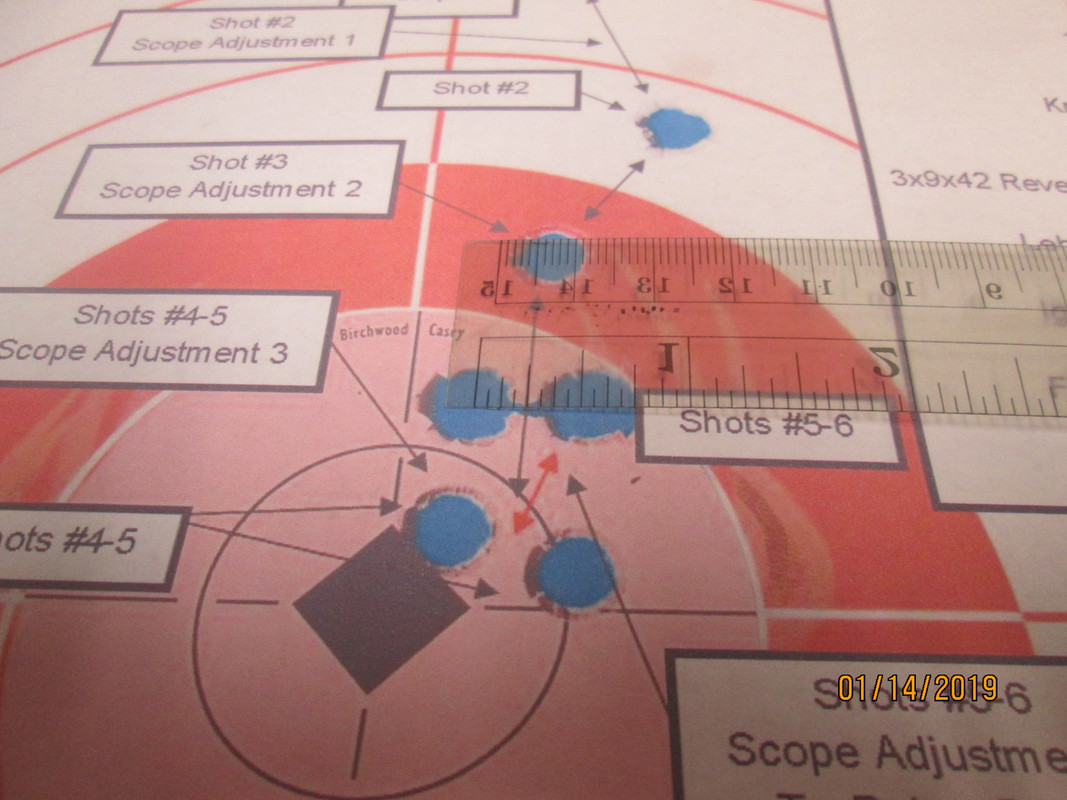 ---
Last edited by sabotloader; 01-14-2019 at

08:16 AM

.
Posting Rules
You may not post new threads
You may not post replies
You may not post attachments
You may not edit your posts
---
HTML code is Off
---