Knight Nitrate - First Shoot
01-10-2019, 03:30 PM
Knight Nitrate - First Shoot
---
January 10? - It was a beautiful day here on the Palouse, excellent day for shooting. Gathered up the materials for the shoot and headed to Dinger's Farm. There was a slight plan in my grand plan... The farm field were not frozen as normal - there was no snow and the fields were mud! I did wear my packs so I made the trip out in the field to place the target... it was gooey!I had laser bore sighted the scope, here in the house the other day. I was pretty confident that I would be on the paper at 100 so I set the target at a 100. I am really glad I did - I would have hated to make several trips out and back in the mud.My bore sighting wasn't all that bad but not as good as I had hoped. Shot #1 was on the paper. After shot #1 I began walking the scope down the paper where I wanted it. Problem... my math wasn't as good as I though and plus I was trying to be economical and not make to big of a jump at one time. Anyway after 6 shots and one adjustment back up I got it sighted to the
ALMOST
point. There was a bit of a cross wind so I wasn't real concerned about moving left/right at this point. You can see the path of the walk in the target.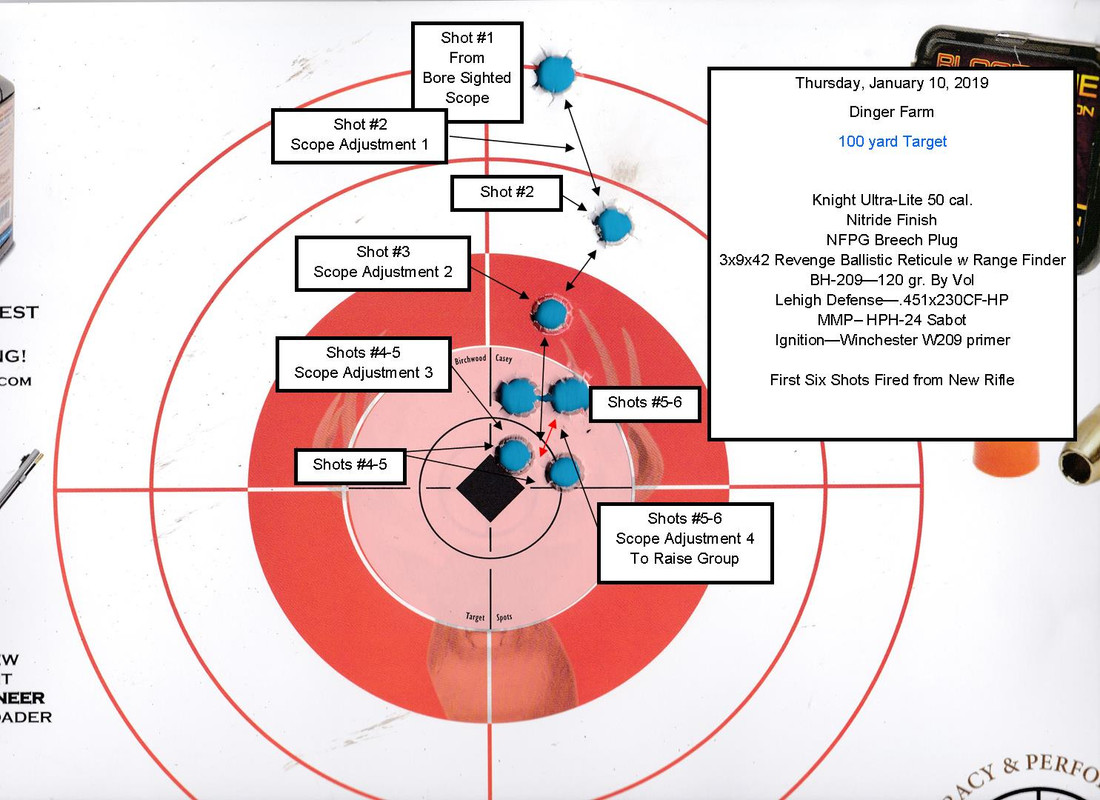 After shooting the target I got on to the fun part - shooting targets of opportunity. The were bird bits (clay pigeon remains) from previous shoots exposed and laying on the surface. 10 more shots cleaning up bird bits... It was truly a good day.The bore of the rifle that has been treated with 3 separate steps in the Nitriding process did not seem to be reduced in size at all. The sabots & projectiles loaded approximately the same as the regular SS U-Lite model that I have. And the rifle certainly shoots better than I can shoot it. Really Really wish there were a season going now. Might try to get to the rock pit tomorrow for another shoot.This is a collection of some of the pictures taken at the farm.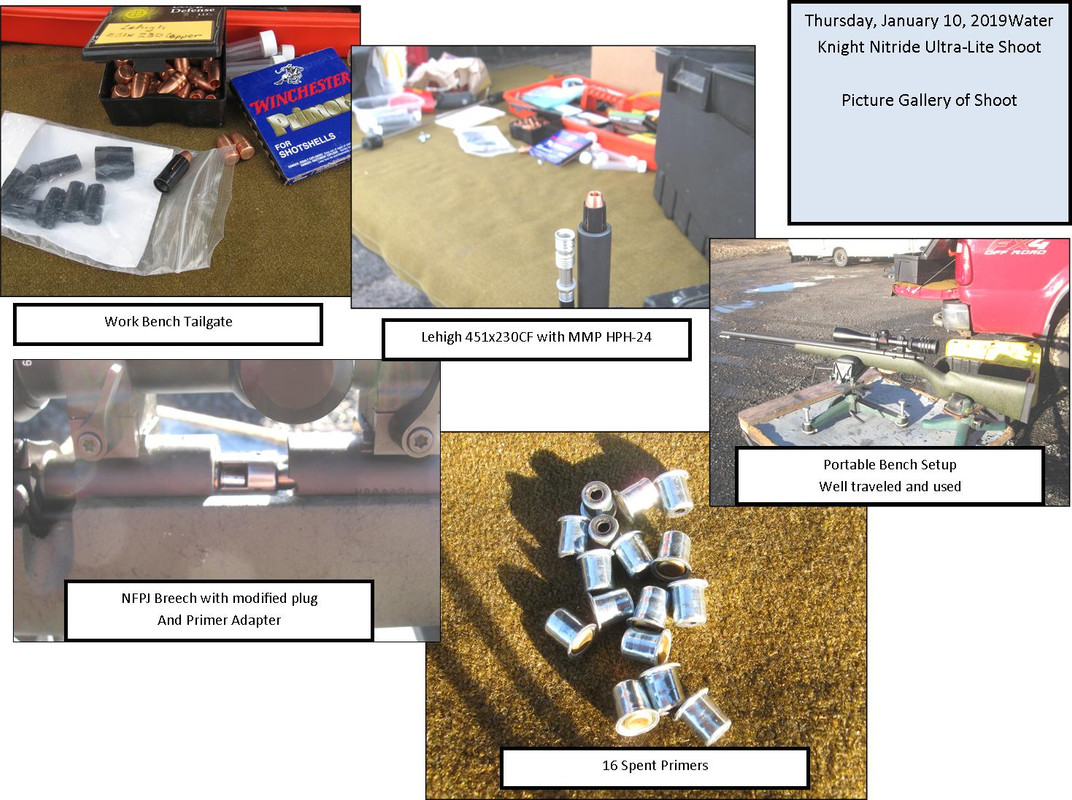 01-10-2019, 04:13 PM
Fork Horn
Join Date: Dec 2014
Location: Virginia
Posts: 401
---
Very good shooting!! Glad somebody has a range to go to in the winter...
01-10-2019, 05:49 PM
---
Looks like a good shooter!

-Jake
Posting Rules
You may not post new threads
You may not post replies
You may not post attachments
You may not edit your posts
---
HTML code is Off
---