Knight Nitride
01-09-2019, 09:54 AM
Knight Nitride
---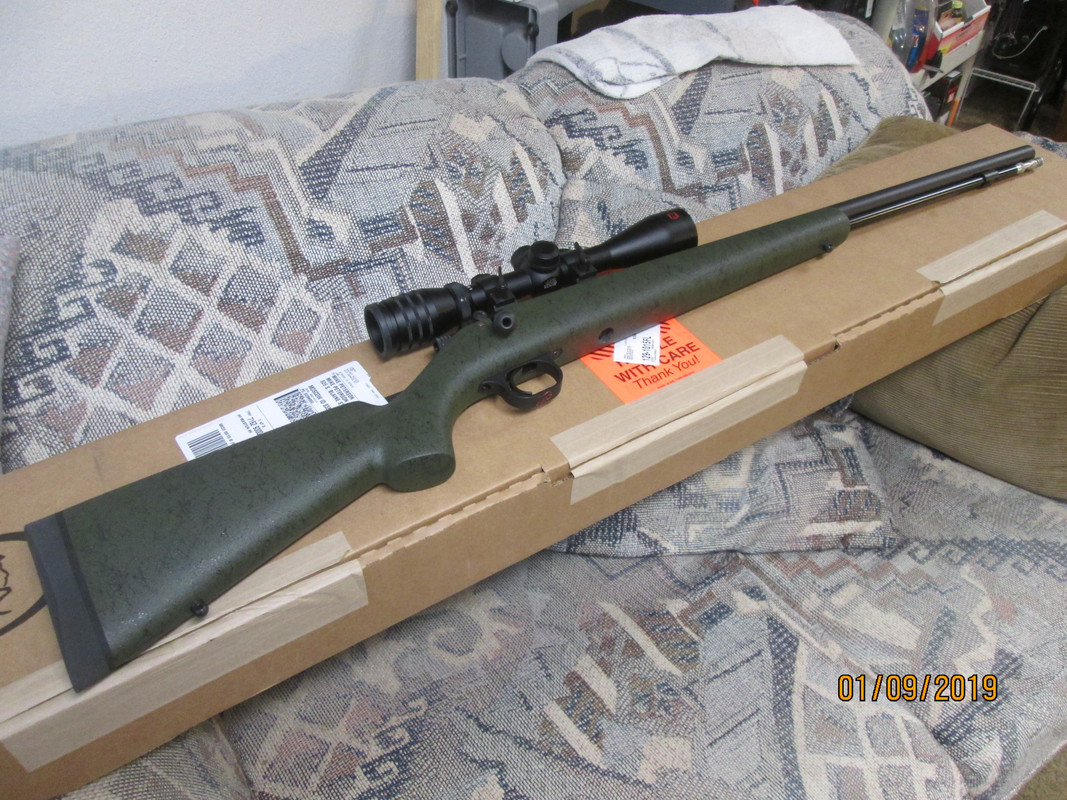 Had to have one of these Nitride U-Lite's. Several years ago Dave Fricke talked to me about the Nitride finish on metal. His discussion intrigued me about it's wear and durability. At one time he did send some Lehigh bolts and Breech Plugs for a Nitride finish. I have had these two products for several years now. Neither of them show any wear and really clean up easily. I really expected the bolt to show wear and tear lines and rubs aver the years as many times as I have cycled that bolt. Nothing!!!I was really surprised when Knight said they were offering these rifles with the Nitride finish over the Stainless Steel GM barreled actions. The Nitride is applied on the outside and the inside of the rifle. The bore is treated as well. What I have been able to find out and I am still trying to get information, the Nitride process for the Knight rifle involves 3 steps/processes to get the completed package. I trying to get additional information on the 3 steps of application. I am really hoping that it wears and protects as well as advertised.I got the rifle yesterday and got it all set up with a Redfield Revenge scope and Bare primer ignition, switched it from FPJ to NFPJ. I was planning on shooting this morning but scheduling problems are in the way will try for tomorrow.But.... it is raining here really well right now (hard to believe Jan 9th and it raining - but it saves me from shoveling). With the rain it would be a good time to complete the first test. Took the rifle outside on the deck and I am letting the rain have its way with the rifle. No oils or protection have been applied to the rifle. After a few hours I will bring it in and let it dry naturally and see what the effect might be. I would normally trust it more having some protection applied but I have a good feeling about this Nitride finish.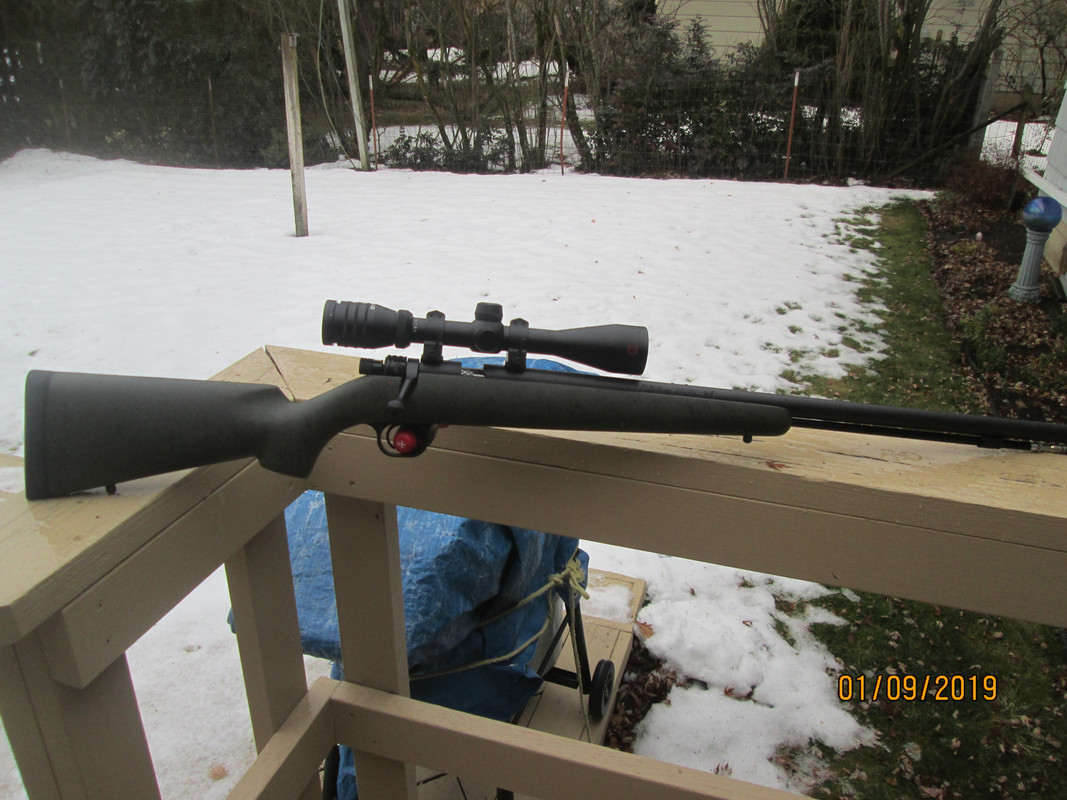 01-10-2019, 09:10 AM
---
Additional information...
A forum member asked...
Are they still adding the DynaTec BoreCoat to those? One like that in 45FT might be in my future.
I asked that same exact question... With the Nitride finish they do not bore coat them. The Nitride is far harder than the bore coat making the bore coating not necessary. I still have a bunch of reading to do on the specific process that Knight is using. But one of the steps has something to do with a lubrication process.I have been trying to research the process on line - but in all honesty I am not smart enough to understand all of it - but still doing the research....This is a small sample of what I have found.
Ferritic nitrocarburizing or, less commonly known as Ferritic nitrocarburising, in British English, is a range of case hardening processes that diffuse nitrogen and carbon into ferrous metals at sub-critical temperatures. The processing temperature ranges
from 525 °C (977 °F) to 625 °C (1,157 °F), but usually occurs at 565 °C (1,049 °F).
Parker Ferritic nitrocarburizing
ISONITE® Salt Bath Nitdriding
ISONITE® (per SAE AMS 2755) is a high-performance variety of salt bath nitriding process. It is also known as Tufftride® and Liquid/Salt Bath Ferritic Nitrocarburizing (FNC) process. It is a thermochemical diffusion process whereby nitrogen-bearing salts generate a controlled release of nitrogen at the interface of a ferrous part.
BENEFITS
Low Material Distortion Following Treatment

Greater Resistance To abrasion And seizure

Fatigue Endurance is Extended

Pitting Resistance is Increased 50% to 100%
Heat Resistance

Corrosion Resistance

Material Tensile Strength and Stiffness Are Enhanced

Improved Durability
And again I am still researching...I can tell you my Rain test worked out great! After a few hours on the deck in the rain I brought rifle in let it dry then wiped it off with a dry rag - It still looks new!!!
---
Last edited by sabotloader; 01-10-2019 at

09:34 AM

.
01-10-2019, 11:04 AM
---
One thing ive used from time to time is a silicone cloth. Just give it a real quick wipe down before going out in the rain. Water will bead right off pretty much any metal finish afterwards. It leaves no oil smell or feel to it either.
Posting Rules
You may not post new threads
You may not post replies
You may not post attachments
You may not edit your posts
---
HTML code is Off
---