Thor 160g Hollowpoint
04-14-2018, 09:50 AM
Nontypical Buck
Join Date: Aug 2008
Location: Rapid City, South Dakota
Posts: 3,732
Thor 160g Hollowpoint
---
Jonathan
(MountainDevil54) provided this Thor 45 caliber 160 grain Hollow Point Bullet. The bullet came with sabot.
The distance between the rifle and horse is 25 yard. The powder charge is 80 grain Blackhorn.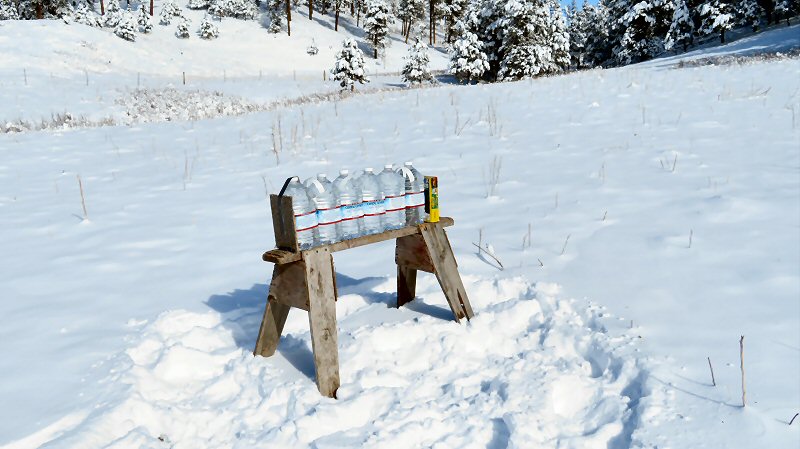 The bullet blew up the front two jugs, went through the third jug, and was caught by the fourth jug. The bullet is visible in the fourth jug; the jug still full of water. The shooter thinks, WHUUT?? How did the bullet get in there?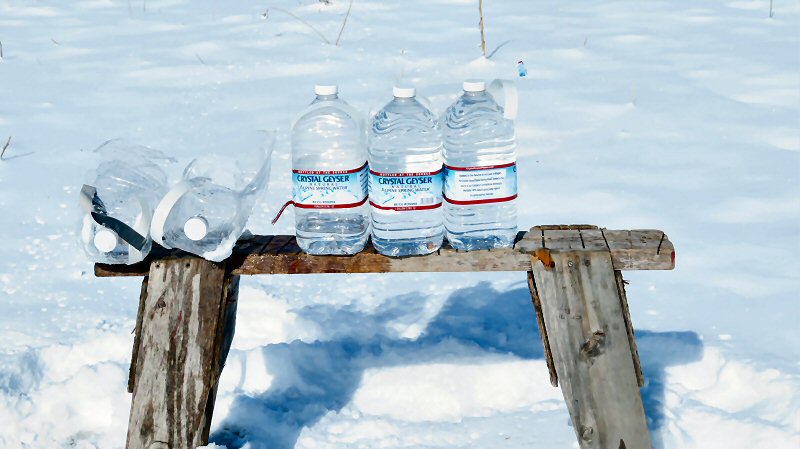 There is a hole into the fourth jug; the sagging plastic plugged the hole, and kept the water. When the jug was moved, it began losing water; seen in the next photo.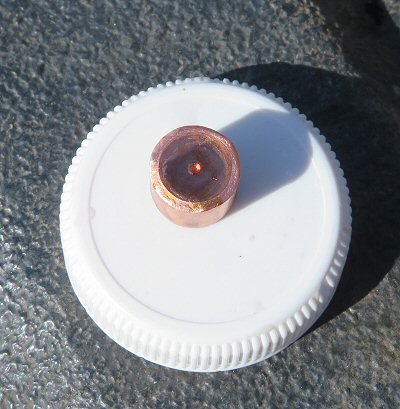 _
Posting Rules
You may not post new threads
You may not post replies
You may not post attachments
You may not edit your posts
---
HTML code is Off
---