Knight vs Knight?
01-05-2013, 07:18 PM
---
From a technical standpoint, not much I don't think. From a use standpoint, the MK balances WAY better. The bighorn stock is too short, imo...and makes the gun very top heavy. It will try to fall off your shoulder when you carry it. I think the bighorn barrel might be a tad longer also, but not for sure. I'd take an mk over a bighorn any day.
01-05-2013, 09:15 PM
---
The three larger differences...
The Big Horn is a 26" barrel - the MK is normally 24" although there were some 22" barrels
The receiver of the Big Horn has been reshaped in the fact that it round instead flat topped.
Also the breech opening has been closed up on the left wall of the receiver where the MK was open on both sides.
This statement is not correct - the MK is closed on the left side...
Same twist in the bore 1-28, and again there is an exception in that some 45's were 1-24.
---
Last edited by sabotloader; 01-17-2013 at

01:54 PM

.
01-06-2013, 06:06 AM
Nontypical Buck
Join Date: Dec 2006
Location: Minnesota
Posts: 2,037
---
The mk 85's had two different length barrels, the standard 24" and the carbine 20".
In my opinion the older mk 85s were superior to the newer ones. They had cut rifling instead of button rifling and had better triggers. The mk 85's had two-piece barrel/receivers, this may have changed with the newer models, I'm not sure.
The Bighorns are mostly just a lk-93 that has a different plunger so it can shoot all three ignition types. They have a one-piece barrel/receiver with a cylindrical receiver. The older Bighorns use to come with either 26" or 22" barrels.
For me, the mk 85 is a better fit. I think the Bighorns do a good job as well.
Art
01-06-2013, 11:55 AM
Nontypical Buck
Join Date: Mar 2009
Location: Saxonburg Pa
Posts: 3,906
---
01-06-2013, 01:13 PM
Nontypical Buck
Join Date: Mar 2008
Posts: 1,175
---
I have been looking for a MK85 stainless 50. I want one for a loaner gun and to use on my boat. I wanted to use my paper patched bullets in it. Well I found a Bighorn 52 cal. I have been toying with the idea of paper patching 50 cal sharps bullets for it. The Sharps bullets are .515 so after patching them I would be right at .518 to .520 depending on the paper. That could be an interesting gun to play with. I am not having any luck finding a 50 MK85 that I like. Ron
01-17-2013, 07:14 AM
Nontypical Buck
Join Date: Dec 2006
Location: Minnesota
Posts: 2,037
---
Pete, I really thought all the mk 85's were either 24" or 20" barrels until I got one in yesterday's mail with a 22" Lothar Walther barrel. Now I have the three lengths.
It is really in pretty good shape for one of the very early mk 85s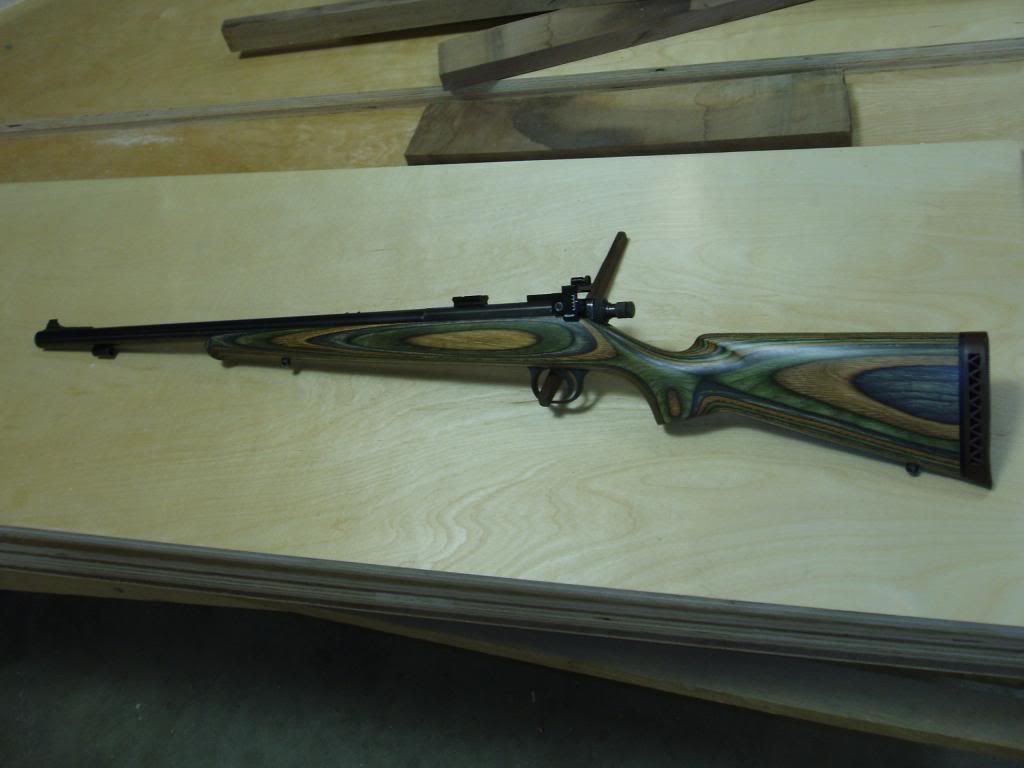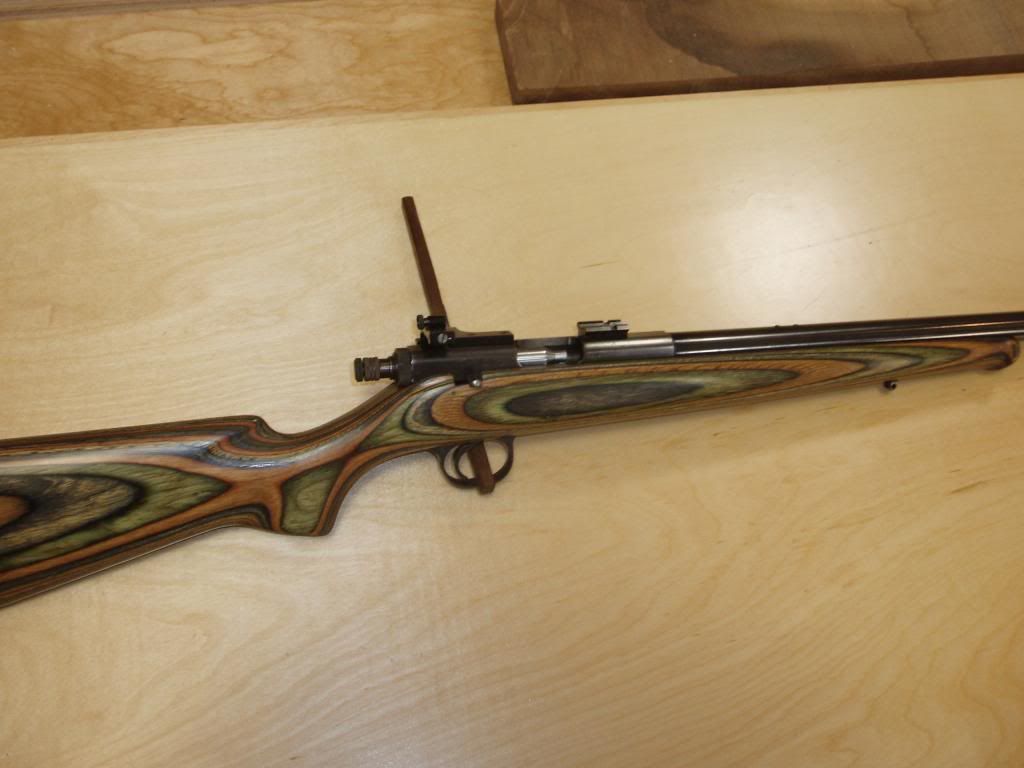 Now I am wondering if they made any with a 26" barrel......
01-17-2013, 09:45 AM
---
flounder33
Art, I forget about those early days of the MK-85, both of the MK's that I have/had are GM barreled actions - Both are Predetors and both were 24" . Some where I read there was also a 22" model but I can not remember its name. Never thought there were 20" barrels...
I do not know for sure but I do not think there were any 26" barrels, although at the end of the Wolverine run there were a few 26" barrels show up if I remember correctly...