Falcon's Black Diamond
12-06-2011, 10:06 AM
Nontypical Buck
Join Date: Dec 2006
Location: Minnesota
Posts: 2,037
Falcon's Black Diamond
---
Falcon,
Have you had a chance to shoot your new Black Diamond yet? I sure have the itch to get one, I have owned one in the past and liked it except for the flimsy synthetic stock.
Is the barrel floated in that walnut stock just like they are in the plastic stocks? Any other thoughts on the rifle? Is it a pretty piece of walnut they used?
Art
12-07-2011, 03:08 PM
---
Falcon,
Have you had a chance to shoot your new Black Diamond yet? I sure have the itch to get one, I have owned one in the past and liked it except for the flimsy synthetic stock.

Not yet, had the crud for nearly two weeks. Finally got out today for about six hours. The gun is laser boresighted and i can't wait to shoot it. If the weather is decent i'll shoot it on Friday. Got to get a nice 1 1/4 inch sling for it too.
Is the barrel floated in that walnut stock just like they are in the plastic stocks?
Yes, the barrel is floated. A folded dollar bill slides all the way back.
Any other thoughts on the rifle? Is it a pretty piece of walnut they used?
i really do like that gun. The stock is straight grain walnut that could be made to look better. That stock fits me well and feels much better than the Tupperware on the old one. The metal has a beautiful blue job.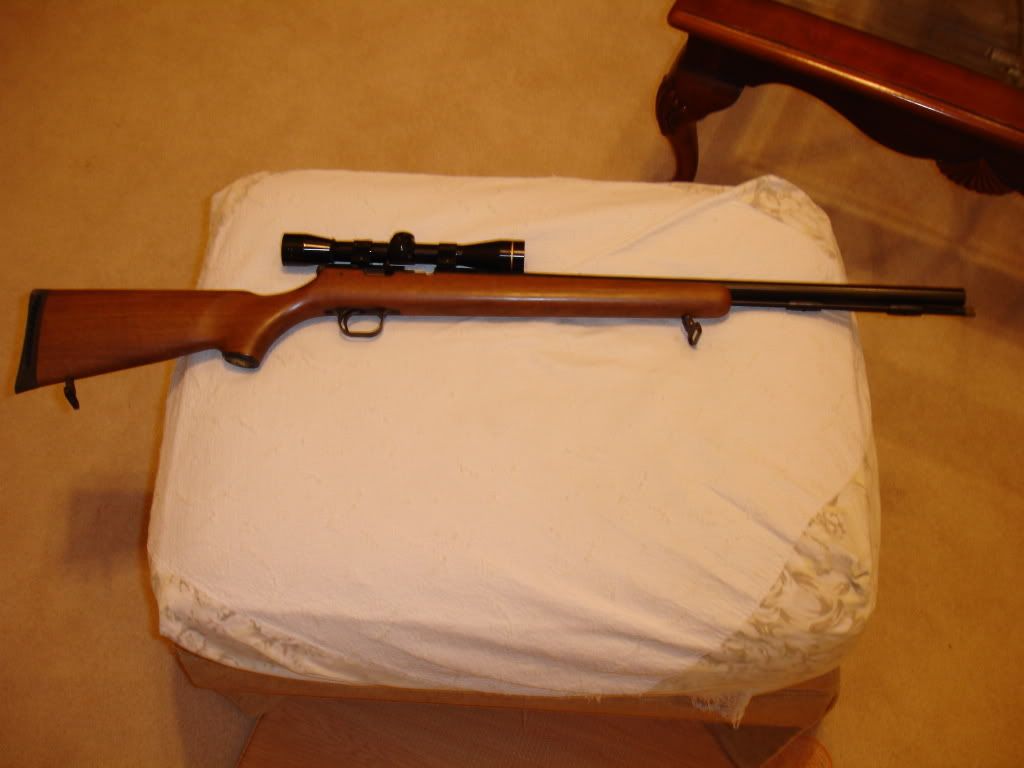 ---
Last edited by falcon; 12-07-2011 at

03:12 PM

.
Posting Rules
You may not post new threads
You may not post replies
You may not post attachments
You may not edit your posts
---
HTML code is Off
---