cva wolf acurate
11-20-2010, 01:14 PM
Spike
Join Date: Feb 2003
Location: minnesota USA
Posts: 54
cva wolf acurate
---
I was wondering I have cva wolf new one. Are they on out of the box?
Anyone have a picture where sight should be out the box if there on.
I don't know I shoot at about 30yds 25yds was in bulls eye move the target out to about 60 50 yds no where to be found on paper.
I was told that there pretty. Close at 100yds out of the box true
Picture where my in set
http://s245.photobucket.com/albums/g...TU1NS5qcGc.jpg
11-20-2010, 01:40 PM
Banned
Join Date: Dec 2008
Location: Boncarbo,Colorado
Posts: 9,186
---
Sight it dead on at 25 and move out to 50 yards.

Not true that open sights are close to being on at 100 yards, no eye sight is exactly the same. Thats the owners duty to go and start off at 25, 50,75 and 100 yards.
11-21-2010, 11:05 AM
---
The wolf was the first BP gun I bought, mainly for the price to start my muzzleloading hunting. My first season, with stock iron sights I shot 2 does, a buck and a turkey.
The second year I put a scope on it and its my gun of choice. Ligt and packs a punch . I have scoped it in @ 100 yrds and can shoot a 3" group anytime of day. Alot of people I know that shoot them only use 2 pellets, but I have always shot the magnum load (3) wih 295 platinum aerotip Powerbelt sabots.
The deer I took this year was literally 10 ft from me from tree stand. I put the cross hairs just above the left shoulder and at the angle I was shooting it was a direct heartshot and he dropped in his tracks, without an exit wound. I will not get rid of mine unless it gets run over by a freight train. I camo'ed it with realtree AP, and scope is camo, so is sling. I love it when carrying a full pack and its so light I hardly notice its there.
Be careful of the ramrod holder towards tip of barrel. Mine broke off while carrying my climber stand over shoulder and have heard of others coming off if it hits something. Thats my only problem with it after 5 BP seasons.
This is the 9 pt I got second season with the wolf @ 75 yards
And this is this years buck with the wolf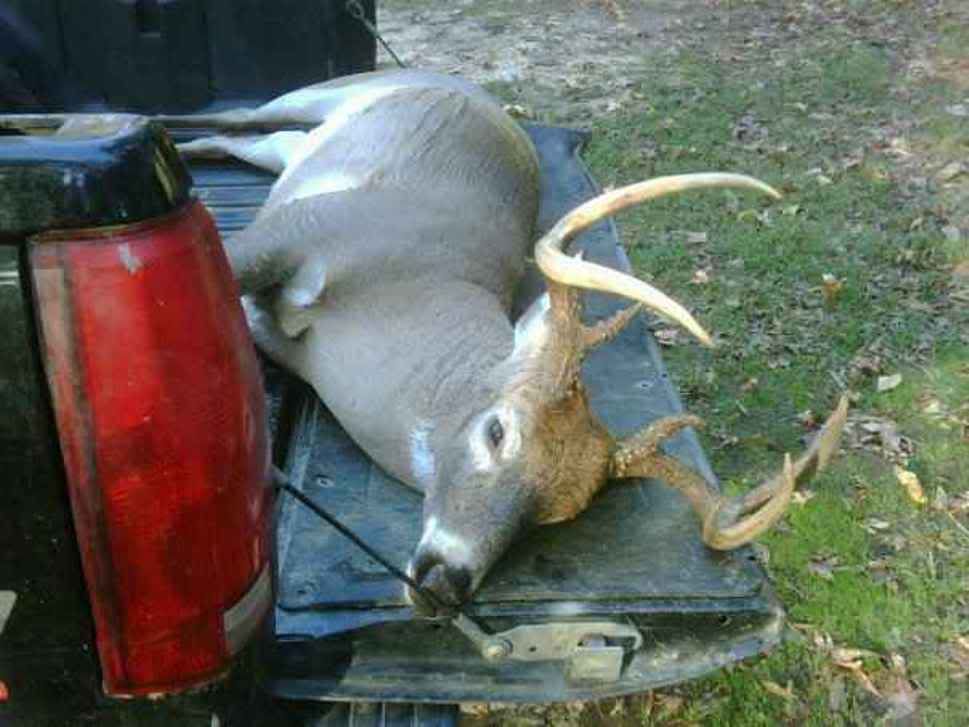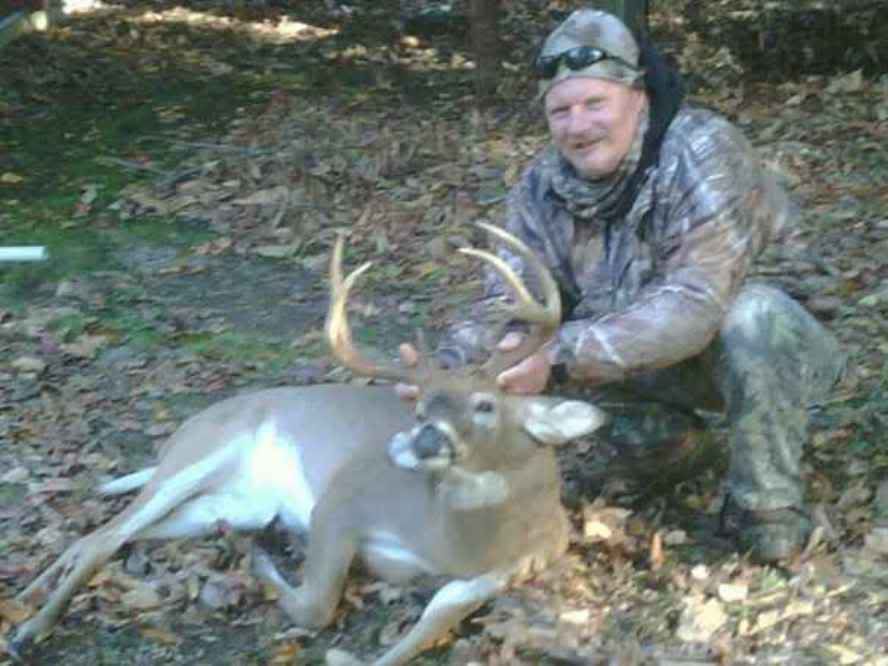 ---
Last edited by hardwoodhank; 11-21-2010 at

11:07 AM

.
Posting Rules
You may not post new threads
You may not post replies
You may not post attachments
You may not edit your posts
---
HTML code is Off
---