My boys got spoiled! Montana elk hunt
12-22-2013, 11:32 AM
Spike
Join Date: Dec 2013
Posts: 5
My boys got spoiled! Montana elk hunt
---
We were very blessed this year elk hunting. We live and typically hunt in Colorado but headed up to Montana this year to hunt with my father, family and friends. This was also the very first time I have taken my two boys hunting. They are 11 and 9 years old and were so excited to go on their first trip.
On our first day out we cut into a small herd of elk on the move below us. We took the high ground and I told my boys they needed to keep up as we had to make up some serious ground to get in front of the elk. Good thing they just finished tackle football as they had no issues.
My boys and I cut down the hill due to the wind and skirted right around and connected with the elk with wind in our favor at 25 yards. Every time I had this bull in my sights he had cows behind him. I decided to hold position since we had the wind and the elk had no idea we were there. Shooting lanes were very limited. Holding out payed off as the elk shifted direction and slowly walked right above us. With my boys right next to me, I took a nice little 5X5 bull at 10 yards! I had to stand right away after the shot to keep the rest of the herd from coming our way. The bull turned right to us and stumbled toward us. I shot again and dropped him to keep us safe. The boys eyes were the size of saucers haha. My hunting party ended up with 3 bulls and a cow that day. A lot of fun and work and its great to have elk in the freezer!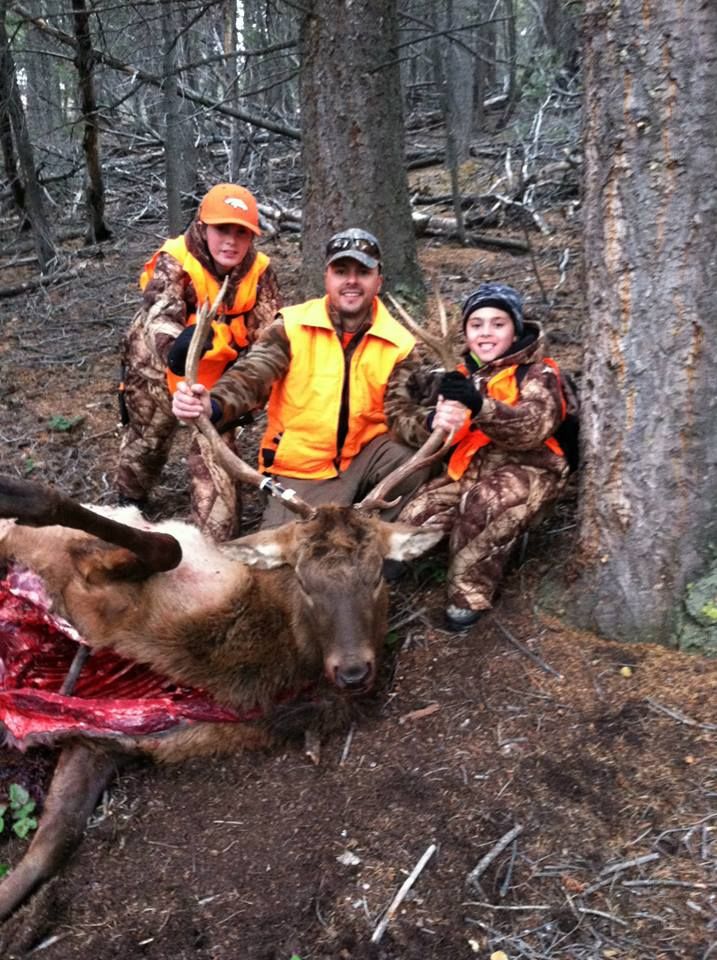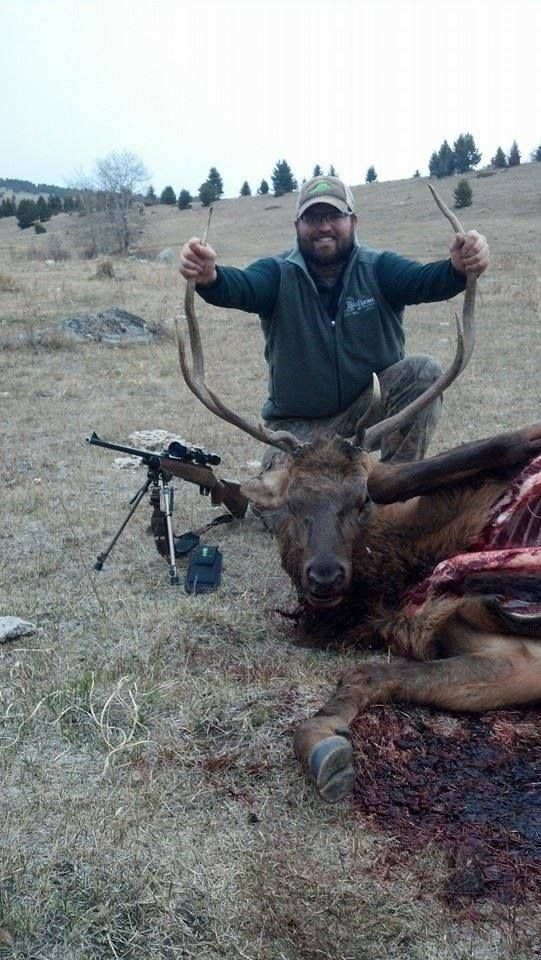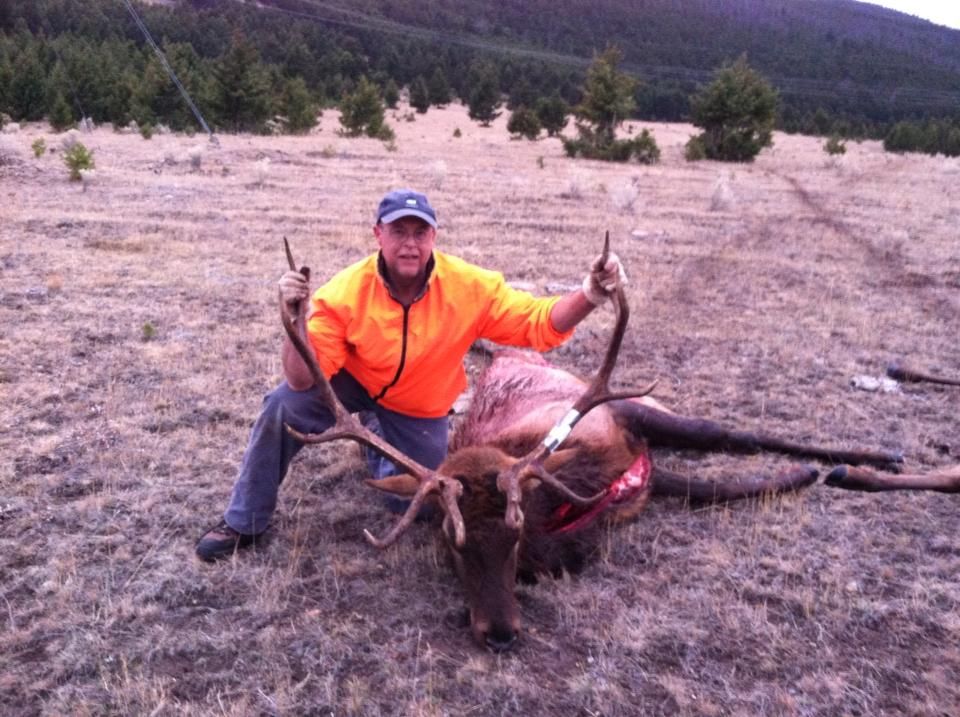 12-23-2013, 05:39 AM
Spike
Join Date: Dec 2013
Posts: 5
---
This was a great experience for my boys for their first trip but I have had to explain to them we don't normally get this kind of action on the first day. We ended up hunting the rest of the week and on the 5th day my Father filled his cow tag. I think it was good for the boys to see how the rest works. Glassing, hiking and tracking. With the weather being cold enough we also worked with the boys and me on processing the elk on our own at my Fathers place. Something I don't get much of a chance to do in Colorado due to the warm weather and lack of facility near where we hunt.

Since our hunt we have made back-straps wrapped in bacon, elk chili, breakfast sausage, loin steaks on the grill, elk meatloaf and elk vegetable soup last night.

What are some of your favorite dishes made from your big game?
12-23-2013, 06:09 AM
Giant Nontypical
Join Date: Jan 2011
Location: Allegan, MI
Posts: 8,019
---
Welcome to the site and please know that you have spoiled those two younguns on their first hunt, LOL! It's nice to see family come together like that and even better when things pay off like that hunt did.
12-23-2013, 11:26 AM
Spike
Join Date: Dec 2013
Posts: 5
---
@Topgun 3006 and @Flags, thanks guys. I am trying hard to expose my boys to the great outdoors. So much to enjoy and to respect.

I was really happy to be able to make the trip to Montana from my home state of Colorado. They recently passed a program that allows me to get an elk tag there for $80 plus two fees equaling an extra $20 as I was born there, did my hunters safety there and am sponsored by my Father. This has been such a gift as my Grandfather passed two years ago and it hit my Father pretty hard. This program allowed me to hunt there and bring my kids up to at least go along which helped our family move forward.

Hope you all have a great Christmas!