Alberta Mulie buck
04-13-2013, 09:19 PM
Typical Buck
Join Date: Jul 2004
Location:
Posts: 564
Alberta Mulie buck
---
Well this past season I Finally connected on a big mulie buck after holding out for 7 years trying to find a big buck. I found this guy one day and got a pic through the spotting scope of him. I took a crack at him and missed, just too far and with the crunchy snow and open landscape made a stalk almost impossible. I managed to find him 4 days later and this time i made my shot count. He only went 10 feet before piling up. He has 7" bases. The pics dont do justice. He grosses 198 3/8 and net 191 1/8. He's my first B&C animal.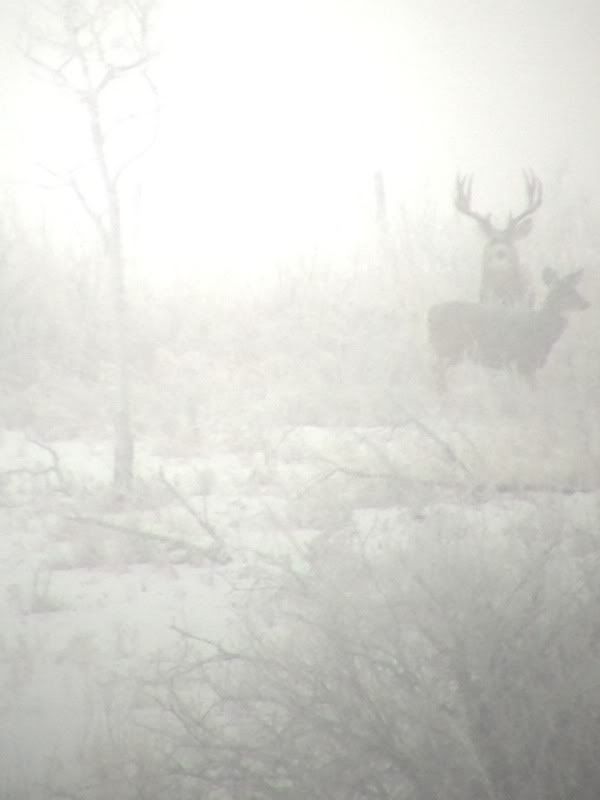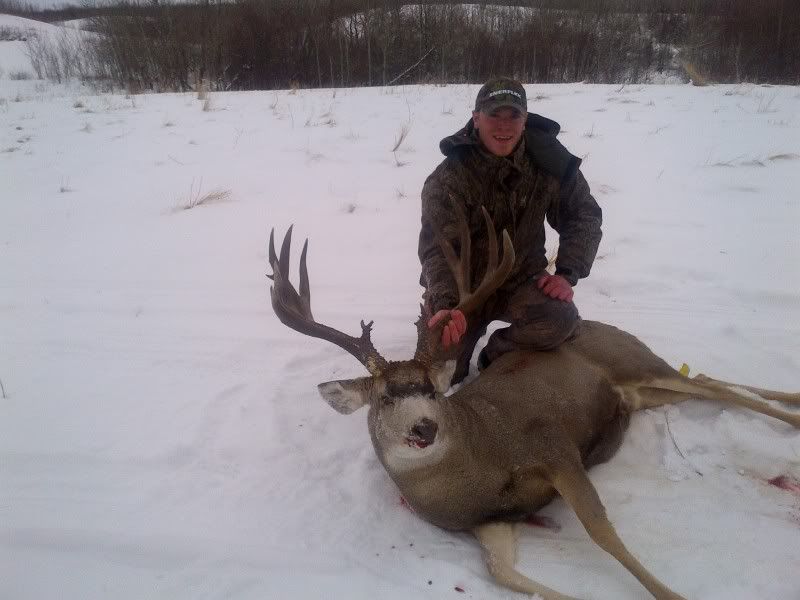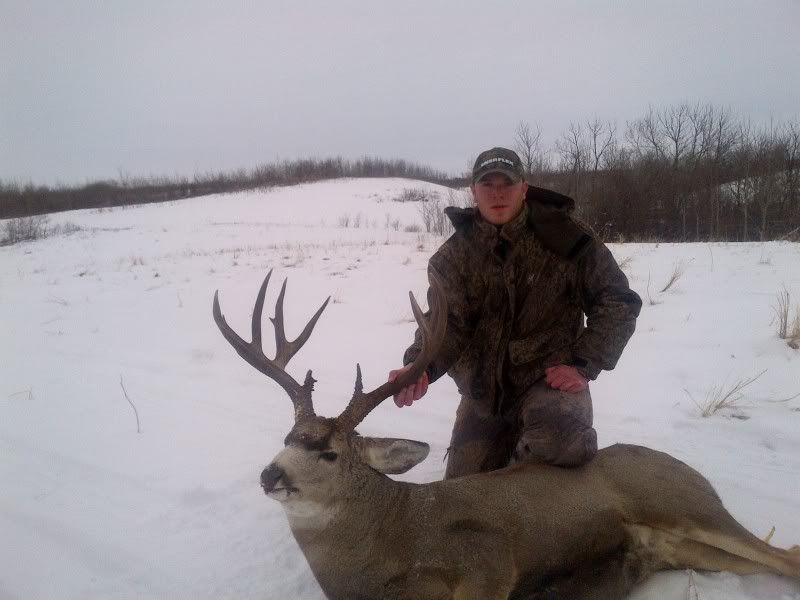 04-14-2013, 05:56 PM
Typical Buck
Join Date: Jul 2004
Location:
Posts: 564
---
Thanks guys! I still get excited just looking at the pictures, I can't wait to get him back from the taxidermist.