What was your best season?
04-04-2011, 06:46 PM
---
2009. My daughter took a 120lb doe during Youth Weekend in Vermont. I then took a cow elk in Colorado. A week later she took a 5pt in Vermont during rifle season, and then I took an 8pt in Vermont during muzzleloader. We had a FULL freezer and lots of great memories!
04-04-2011, 08:07 PM
---
2010 was my best season so far.
Started out with my biggest pig that I shot on my place here in Texas in January.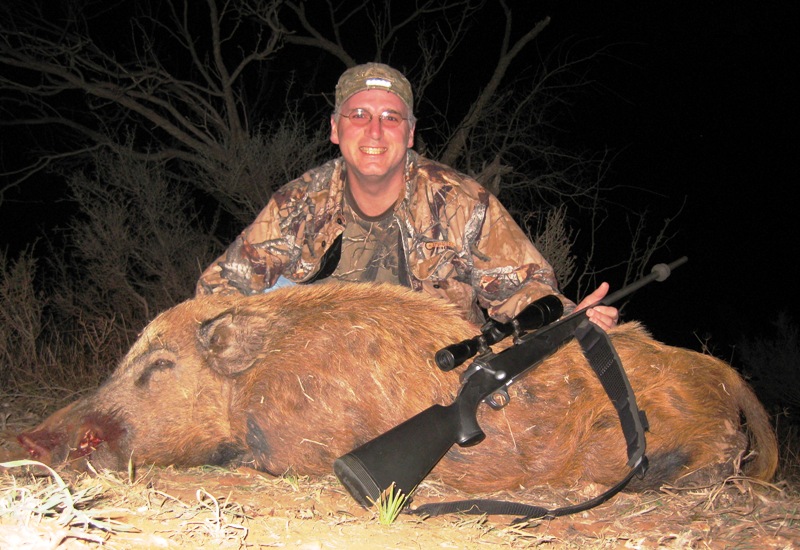 Was able to get my friend from Wyoming a nice pig when he was here visiting in May.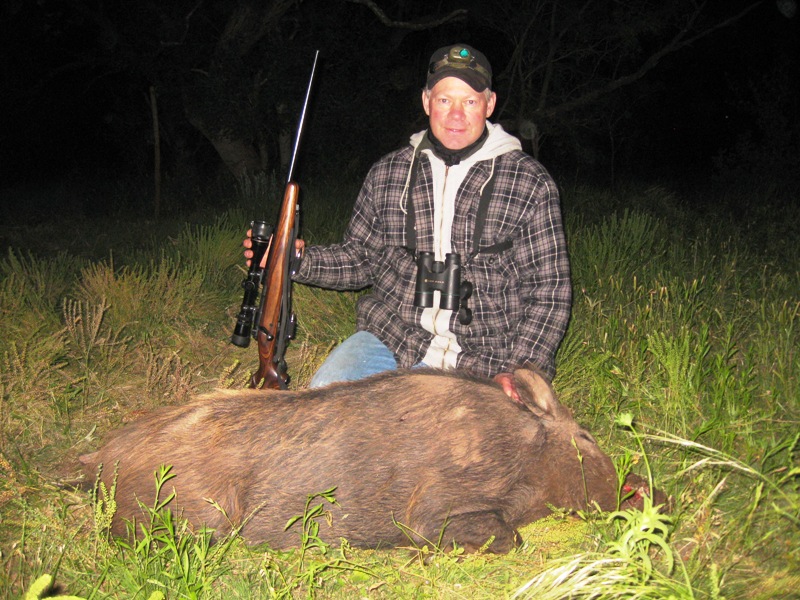 Connected on an nice young bull elk with my general tag in Wyoming.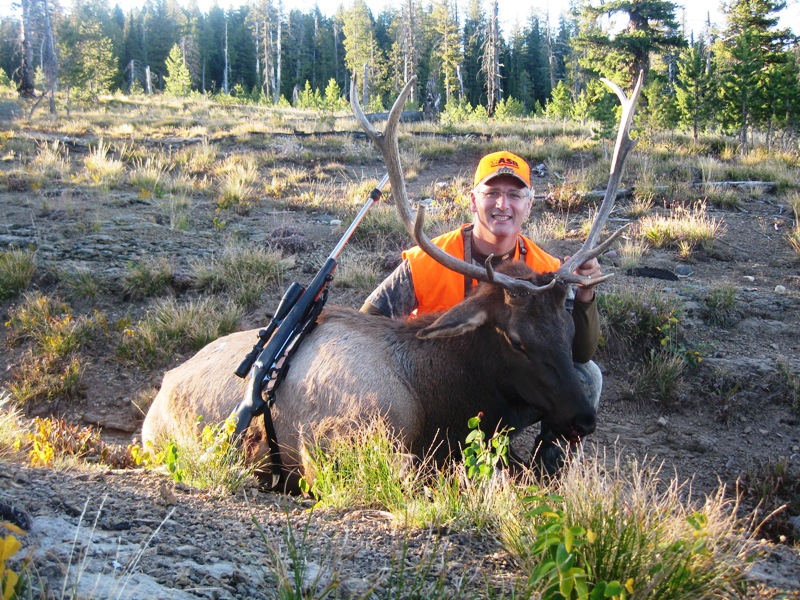 Was able to help my friend connect on a nice bull with his general tag a few days later.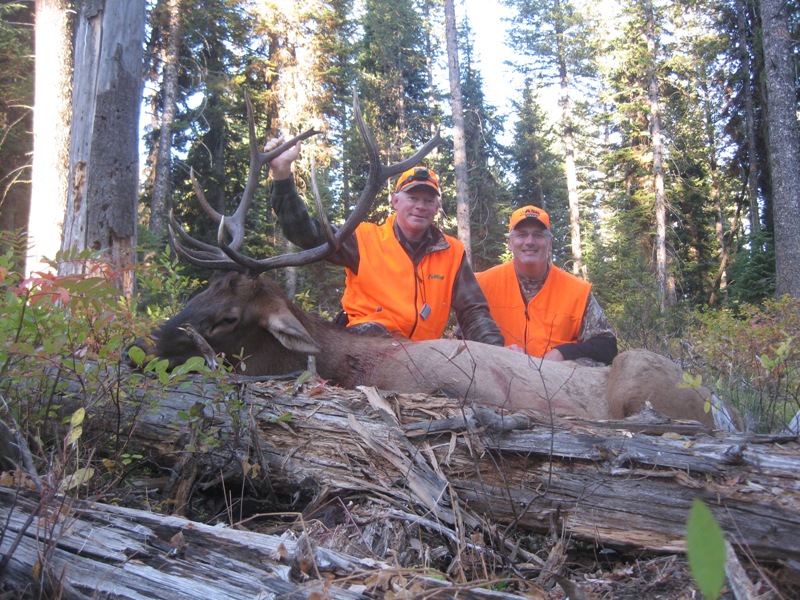 Connected on my biggest elk to date, a 310" bull DIY on public land in New Mexico.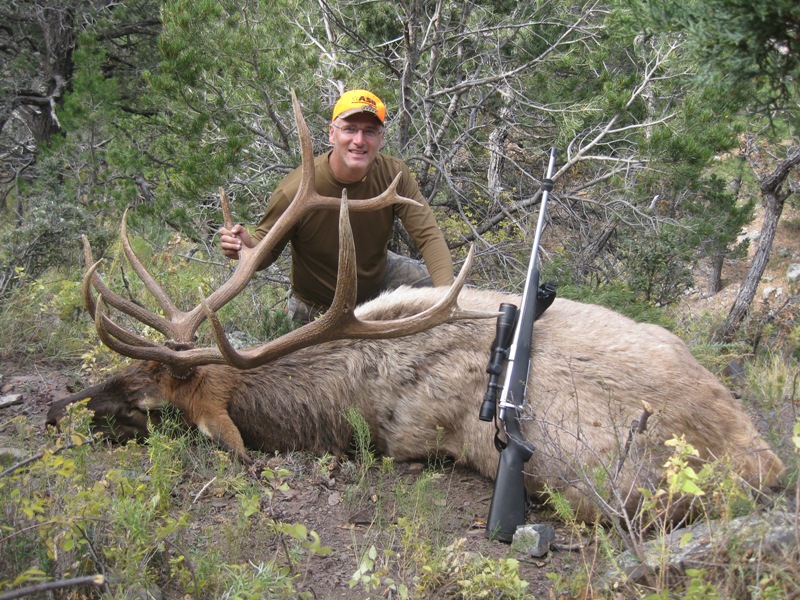 Finished off the year with a nice mature mule deer from New Mexico, DIY on public land as well.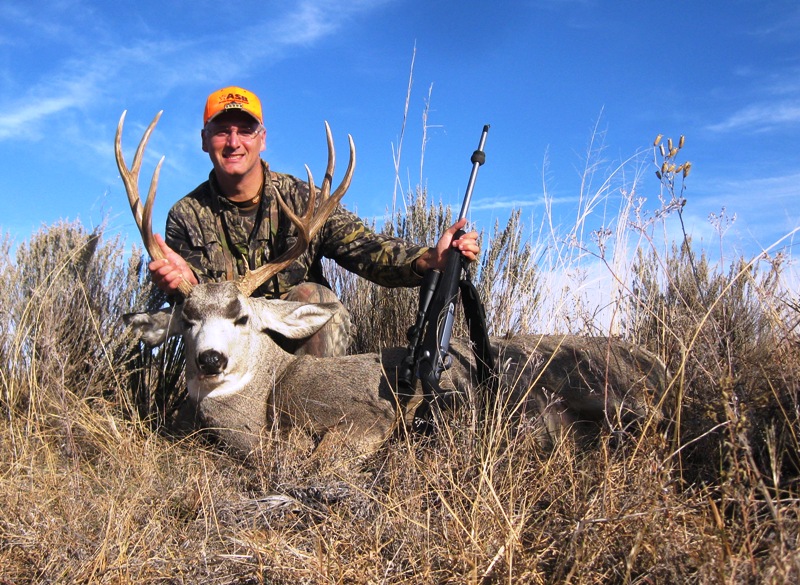 Missed out on filling my New Mexico antelope tag and never saw a Mr. Big on my place here in Texas to fill my whitetail tag although I passed on a nice mature buck I ended up kicking myself for not shooting when the season finished without me filling my tag out.
Going to be a pretty tough year to beat, but I've got plenty of applications out for 2011 and am hoping to draw a few good tags maybe.
04-04-2011, 09:24 PM
---
My 2010 season was by far my best. I started off the year by shooting a 26 pound gobbler w/a 9in. beard, then I headed up to Alaska & after 2 weeks of solid hunting; on the last day I harvested a 50" bull moose w/ about a half hour of daylight left. 2 days after I got home to MT I shot my 300lb black bear, & a 150" whitetail 2 days later. Then on the last day of general season I shot a 5x6 bull elk. Then after the season started to wind down I finished it off w/ a couple coyotes... good times... good times.

-South
04-05-2011, 08:39 AM
Nontypical Buck
Join Date: Jan 2008
Posts: 1,320
---
2007 was pretty good. My son and I both connected on very nice antelope bucks.
A few weeks later I got an excellent mule deer buck. And a week or so later my son got his first elk. Mix in a few days of really good pheasant hunting, coyotes and several days of shooting pds and it was a good year.
04-13-2011, 07:01 PM
Fork Horn
Join Date: Apr 2011
Location: Farmington
Posts: 175
---
Mine would have been the 2007 Season in MN. I bowhunted at least 5 days a week for almost 2 months before I turned the bow in for my gun and took a 16pt 170 gross Whitetail,. 8pt frame with 8 stickers. Pictures on my profile page.
04-14-2011, 10:22 AM
---
1994, First year I was able to hunt. I shot the biggest mule deer to date on September 29th with my bow. The next day we headed up to elk hunt, and on October 1st 15 minutes after shooting light I was able to shoot my first bull elk.

Although last year was pretty good to. I shot my elk in september with my bow (another bull), then in October I helped my brother get a cow elk and my wife shot her first ever animal (6X6 bull). Two weeks later I went back down and helped my BIL get a cow elk. Packing out 4 elk is definetly a little work. Although my wife cried I think she will do it again.
04-15-2011, 04:28 PM
---
2007 was my favorite all time year of hunting. It was the most special season that i've ever had and will never have one like it.

It was general rifle season and it was my son's first year of hunting, he was 12 years old. It was him, me and my father. My son and i had hunted hard for the entire season, i had tagged out early on, taking a nice elk and a great mulie. It was the last weekend of the season, or thanksgiving weekend for those not familiar with Montana.

My son and i decided to pick up my dad and take him out with us for the day thinking he would enjoy a guys day out from the nursing home. It was just after first light and we spotted a very nice whitetail doe about 150 yrds from our spot. I told my son to wait just a second to see if she would turn just a bit more and give him a slightly better shot. She was quartering away from us, but looking in the opposite direction, so i took a quick glance the same way and got excited, there was a nice 5x5 buck standing there looking at her.

My dad told my son to take a shot and hit or miss, we were proud of him. He gets a great sight picture through the scope, puts the crosshairs just behind the front shoulder and BANG!! We were all pretty excited to see that big boy drop. We got even more excited as we walked up on that big buck, here on the gound in front of us was a beautiful heavy horned monster!! After sticking a tape to him he measured out at 152 1/4"!! Not bad for a first buck!

That buck is only a very small reason why that hunt is special, another part of it is that it was my oldest son's first hunt, but the main reason that hunt is so special above all other hunts, is that was the last hunt my dad ever went on. He passed away on January 9, 2008. It was the first and last time that the 3 of us hunted together. I miss him still today, and can hear him in my ear guiding me like he did when i was a young 12 year old boy on my first hunt, ("slow down son, take deep even breaths, hold it steady, take the shot son, there you go boy, nice job, lets give the glory of today where it belongs, proud of you boy!") Dad, i love you and miss you. Thanks for all you taught me, and for the things that you were patient enough to let me learn on my own.

That's why Nov 07 is special to me.
---
Last edited by scottb3472; 04-15-2011 at

04:31 PM

.