SOLD: New & preowned FeraDyne Axis .166 diameter crossbow arrows/bolts
02-02-2023, 12:41 PM
Nontypical Buck
Join Date: Nov 2005
Location: Bandera, Texas
Posts: 1,636
SOLD: New & preowned FeraDyne Axis .166 diameter crossbow arrows/bolts
---
Axe Micro Crossbow Bolts/Arrows, Pre-owned, with six new never fired 16" bolts. Bolts with X on white fletch was to tell which the Cock was fletch when using red light. They were never fired. 3 of the never fired bolts are nocked with red lighted nocks.
Axe 16' micro-shaft,.[size=13px]166,[/size] [size=13px]16-inch[/size] crossbow with green lighted nocks. 3 pack. These are brand used, [size=13px]never[/size] fired Axe Crossbow Arrows/bolts. I no longer have the bow and need the space for my other items I use regularly. Doing Spring cleaning.
Axe Crossbow Micro 19 .166 ID 19" bolts/arrows ' New, never out of the box. Received these from Feradyne-Axe as warranty replacements. Appears they are replacing 16 with 19" Gray cock fletch rather than white. Again, they are new, never fired, box is dented a bit from being stored away for several months. Again, brand new never used
19" arrows.
Asking 80.00 plus shipping. All boxed and ready to go.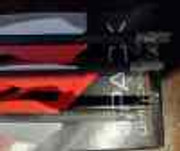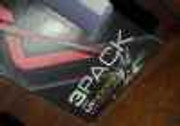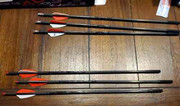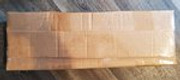 ---
Last edited by JLmoore1956; 02-04-2023 at

11:11 AM

. Reason: Item has been sold.
Posting Rules
You may not post new threads
You may not post replies
You may not post attachments
You may not edit your posts
---
HTML code is Off
---