2010 Hoyt Alphamax35, custom Z3 cams AND #2 XTR cams, 28.5" DL Z3, 27-29" DL XTR's
05-04-2011, 10:22 PM
2010 Hoyt Alphamax35, custom Z3 cams AND #2 XTR cams, 28.5" DL Z3, 27-29" DL XTR's
---
I have a PERFECT 2010 Hoyt Alphamax35, the bow was a Hoyt Custom Build Z3 Alphamax35, w/ Z3 4.5 cams that make it a 28.5" DL, draws about 64# right now with the Z3 cams on it. I also have a set of XTR cams and strings to go with it w/ a 28" Module. The bow is set up with a Fuse/Hoyt Acculaunch Drop-away, Fletcher Tru-peep, Loop, and Extreme RT1100 4-pin sight in matching APG camo. All you need to do is pick a quiver and stab and you're ready to go. The bow is in PERFECT condition, not even a mark from a set screw from a rest. I also have a Kaz-away rest if you'd rather have that than a Fuse/Hoyt Acculaunch Drop-away.
As it sits bow, rest, sight, extra strings and cams.....
$600 shipped.
Side by side, I shot one of these Z3 bows next to the Carbon Matrix, Carbon Element, Z7, CRX32, CRX35, and I couldn't see where any of these bows would ever be an upgrade, thus I'm keeping the 29" Z3 cam bow that I have.
Pic of the bow bare
Hoyt 180 Grip on bow...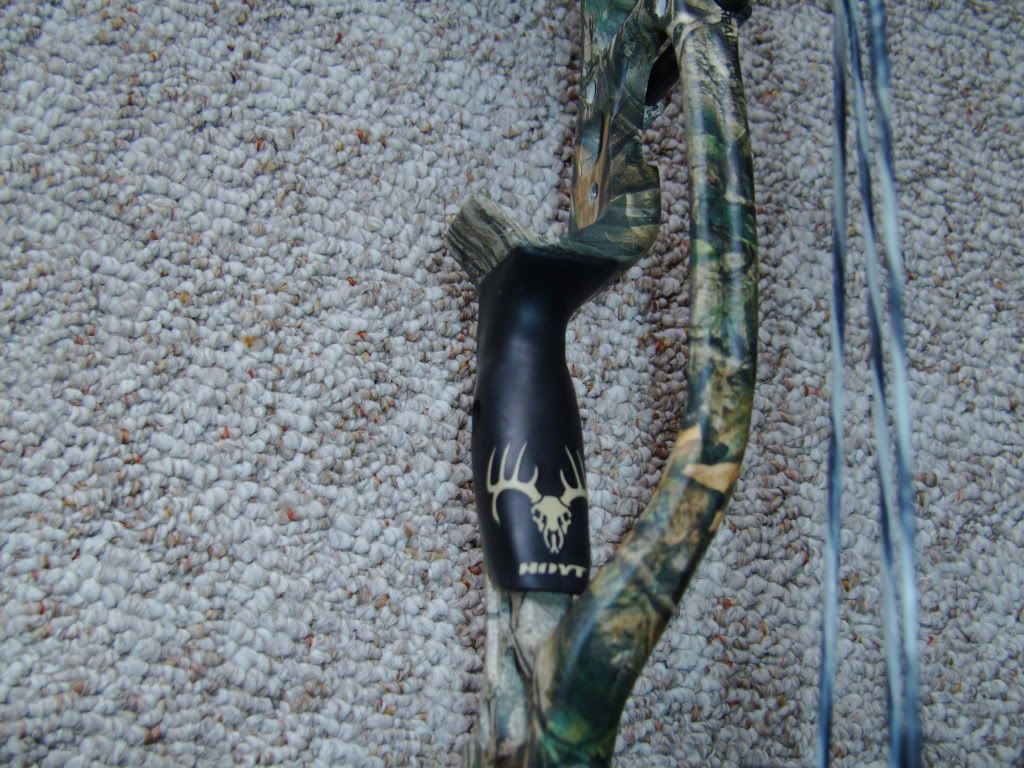 Posting Rules
You may not post new threads
You may not post replies
You may not post attachments
You may not edit your posts
---
HTML code is Off
---