Team 2 ~ Team Turknado
05-09-2015, 08:24 AM
---
Got it done in CT today. Had a bird light up on the roost in the back of the same field I shot my opening day bird. I set up in the same spot, put my decoy in the same place, and worked this bird for a good 45 minutes. He was pretty hung up at the back of the field out of sight for a good while, but I was playing hard to get and he just couldn't resist. He closed the length of the field inside the wood line off to the right, then he came out into the field and strutted his way straight to me. Very glad he took a turn to my decoy, I eased the gun up and dropped him at about 15 yards. 17 Lbs., 9.75 inch beard. One spur was 1.25 inches but the other was messed up and was just a 7/16 inch bump. Very pleased though, I'm 2 for 4 hunts about a week and a half into the season. Got one more CT tag and one RI tag left to fill.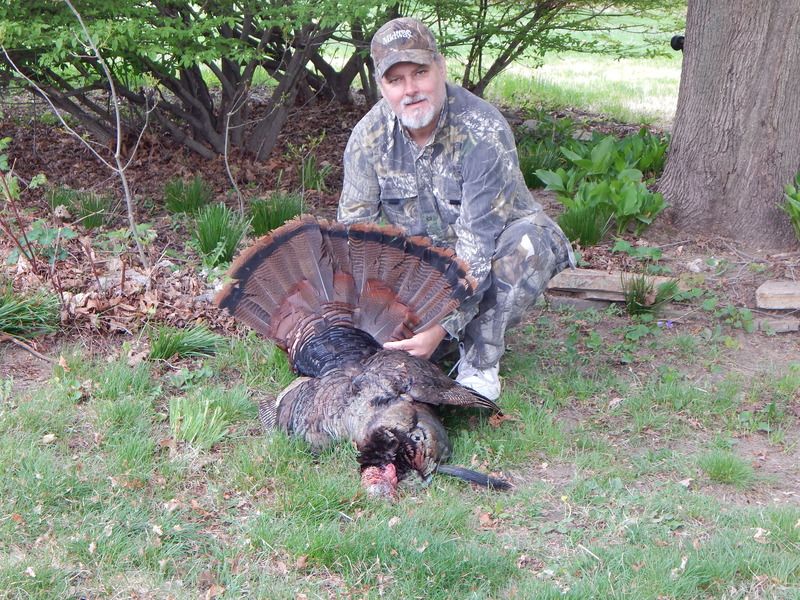 05-10-2015, 04:16 AM
---
05-12-2015, 10:57 AM
---
Gang, so far on the contest, daveco has registered the biggest bird on our team. A longbeard scoring 64.625 NWTF points.

Keep at it guys. RIstrutstopper has dropped a few, and I know we're all eagerly waiting to see the pix and read the stories.

DTC and BB Outdoors...I have stickers for you guys.