Team 3 Checkin Thread.
11-20-2015, 03:02 PM
11-23-2015, 12:06 PM
---
My son and I had a buck grunting at us from a thicket 80 yards away but no visual for the last 30 minutes of light. Never saw him. He grunted several times over the 30 minutes. That morning I saw one deer body moving through the woods too far to ID. I also had two turkey within shooting range but season is closed.
Buddy went back a week later and sat a camp chair up on a mound in the cutover near where he killed the big buck, he told me he was going to take an aluminum 6 foot ladder, and had another big buck come within 50 yards of him. 18.5" inside spread. He's having a fabulous year.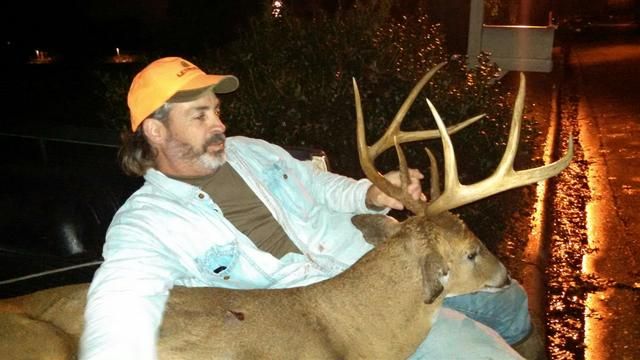 12-01-2015, 06:47 AM
---
I got one more weekend to get a buck. There will still be the antlerless only weekend later in December. Went out the week of Thanksgiving and all I saw was other hunters. It was rediculous out there. Several times I would get there early in the morning only to have the sun come up and have someone set up facining me at 100 yrds. Wide open country on small plots of land. These are the hunters I would like to see find a reason to get out of the passtime. Anyway I'll give it 1 more shot. Good Luck all
12-01-2015, 03:31 PM
---
I just got my doe posted on the board. Hopefully I can fill my buck tag some time between Friday and Sunday of this week or I will be eating that tag. Hopefully the muzzle loader hits its mark!