Team 6* ~ Long Spur Legion
06-04-2014, 04:44 AM
---
ok....no monster birds here, but here are two more from last weekend, and my season is OVAH for spring 2014!
This was an "OOPS".... Locked onto the Tom and dropped the jake behind him as well with one shot.... now I am tagged out in Nebraska and Kansas.
Same ole Mossberg 12 gauge... Every turkey in my life has fallen to this gun, and if you look back at photos, every single hunt I was wearing the same hat, shirt, and face net
Just a LITTLE superstitious!!!
I know I have shot a lot of birds this season, and unfortunately one Jake... I have spread the love over several properties, and two states. I make sure that flock management is front of mind to ensure good hunting in the future.
* Didn't want anyone to think I was just decimating the local turkey population
Both Easterns (Nebraska)
Jake:
18 pounds
spurs .50 each
Beard 5 inches
Tom:
Spurs 1.25 each
21.5 pounds
Beard 10.25 inches
Great season everyone! I always enjoy participating in this process every year!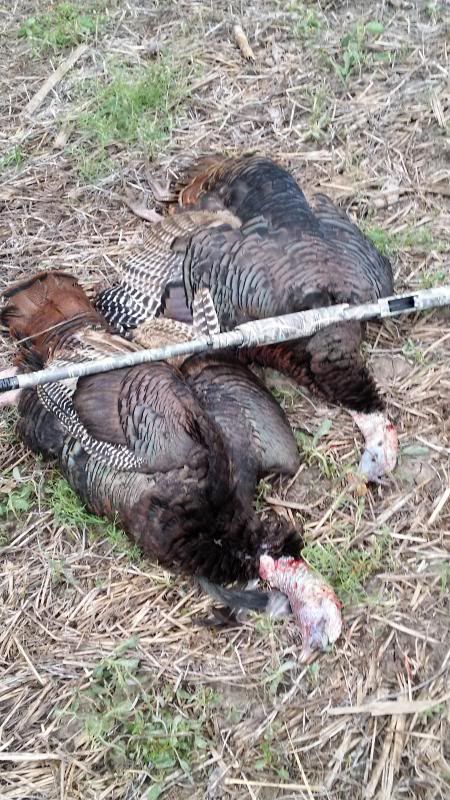 Posting Rules
You may not post new threads
You may not post replies
You may not post attachments
You may not edit your posts
---
HTML code is Off
---