Team 3* ~ Red Dawn Raiders
05-05-2014, 03:59 AM
---
Good Luck Tee! I have faith.. I hope to get out to try to fill tag #2 later this week.
There was another gobbling good on the way out w/ my bird Sat. I'll let the spot rest after hunting it Thurs-Sat. Get back in there Wed...
05-05-2014, 04:03 AM
---
Here is a pic of my 7 year old daughter, Grace, with my bird from this weekend. She has been a couple times before, but only heard them gobble on the roost.
This was her first experience with a bird coming in, and boy did he put on a show... She was very patient as this was a tough bird to call in and sat like a stone.. so proud. She went nuts after the shot!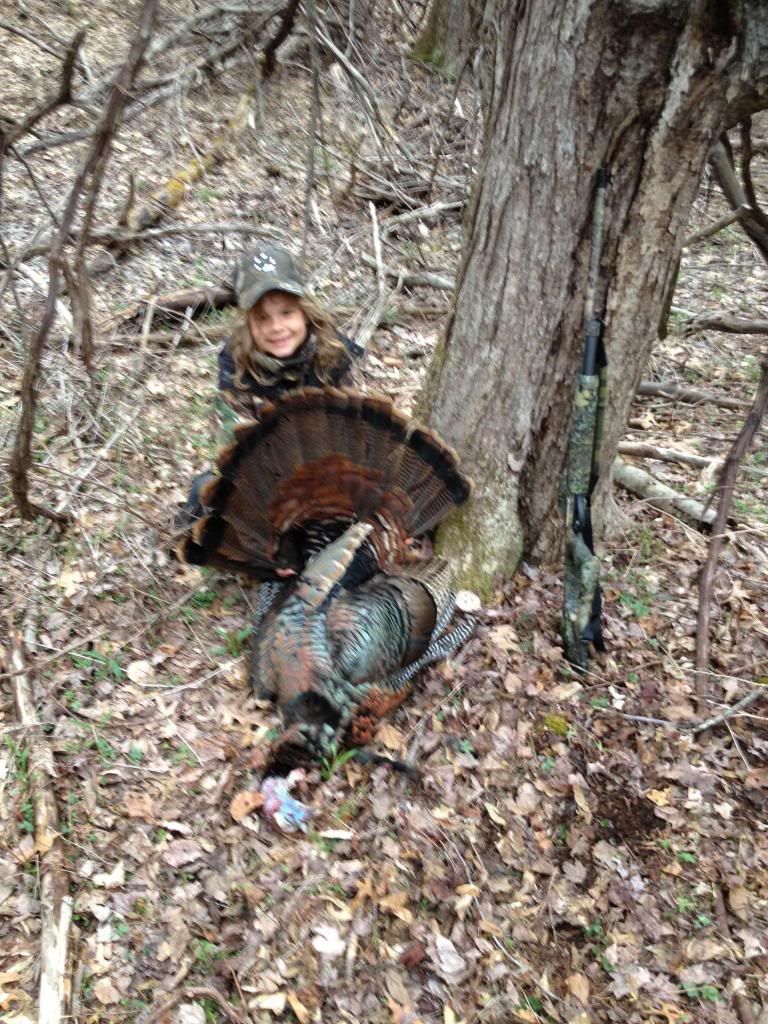 " />
05-05-2014, 11:51 AM
---
I saw 6 birds Saturday morning. 3 hens, 2 Jakes and one nice gobbler with an 8 inch beard that my neighbor ended up shooting about 300 yards from my set up. Will be back out wednesday morning!
-Jake
05-09-2014, 05:45 AM
---
Well last weekend for me. The birds here are giving me a fit. Seems like the gobbling lull has hit pretty hard. Going to give it a last hurrah and hopefully score on my second bird. Good luck to everyone else that's hunting.
05-09-2014, 05:21 PM
---
Way to go MB54 - I struck out on both my Season 3 and my Fort McCoy. But I am back out tomorrow. Had some family duties - glad I did them - but dangit its turkey season.

And I am gone now till May 27th. I have not had the time to load those photos of my MI hunt. The days are just flying by.

JW