Team 2 Sunrise Shooters
03-23-2012, 04:24 PM
---
Hit one of my spots this afternoon, still way early they usually don't show up till just befor season. Did see a few tracks tho, which is encouraging cause i never seen sqat there last yr. Salesman from work has a 120 not far from here that i've hunted in the past, gonna try and get a hold of him in the a.m.
03-23-2012, 05:15 PM
---
Spent all evening cruising & checking out spots. I swear I could be out there 24-7!!! Seen quite a few toms strutting - probably 10 throughout the day! One had 8 hens with him and one had about 15. Seeing quite a few jakes too - which is a good thing for future hunts!
Kim
03-25-2012, 06:26 AM
---
The bullheads are some mean heads. I have them flying dead on out to 20 yards. I could probably have them shooting further, but I won't take a head shot past 15-20 yards with my bow. But the heads are awesome and fly right with my field points.
03-25-2012, 09:33 AM
---
Yep... I heard that!!!!
(6days)
03-26-2012, 05:29 AM
---
Got out at daybreak to do some scouting today, Heard a couple gobbles a ways off at my one spot and seen some scratchings and a couple tracks. Also seen a descent group at a farm i'm gonna try to weasle in on. I have freinds that know the owners so we'll see.
Also came across this small group, unfortunately not in a spot i can hunt but was nice of em to hold still for a few pics. Gets the blood flowin if nothin else!!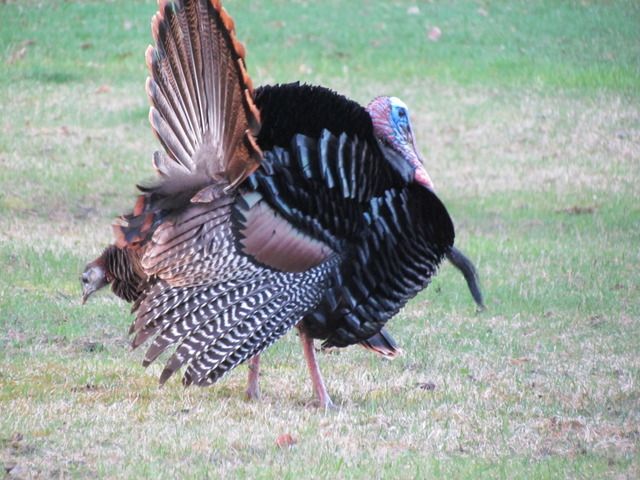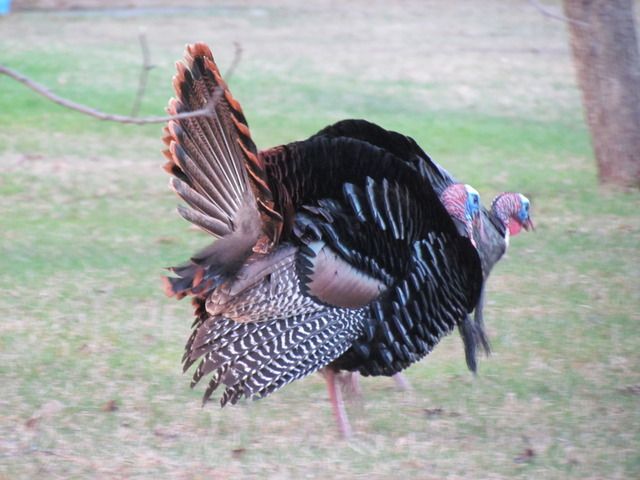 03-26-2012, 06:53 AM
Banned
Join Date: Mar 2011
Location: ohio
Posts: 637
---
awesome.. they were tight lipped today. only heard one gobble about 10 times and that wasnt til about an hour after flydown. but i did see one(not the one that gobbled) he was strutting with a hen.. looked like a 2 yr old. thin 9 inch beard and not much for spurs.. yes i was close and had binocs so i checked him out..