Team 1 Spurminators Defending 2011 Champs
04-10-2012, 08:58 AM
---
Our season opens here Saturday. I did some scouting this past weekend on a couple of farms I hunt. Shortly after flydown I continued to here a bird gobble in a pasture field. I drove over to find him with a hen near a brush pile that I have managed to kill a bird out of the last three years on opening morning. Hopefully the good Lord will shine down on me once again and allow me to keep the tradition going.
04-11-2012, 10:30 AM
---
KANSAS IN THE HOUSE!
19.9 pounds
beard -I would say 10.5 but there are stray hairs a little longer.
Spurs, certainly no limb hanger, and my ruler could be placed better but one spur is just a fraction under and inch and the other is just over 3/4.
Fun day for an opener!
Don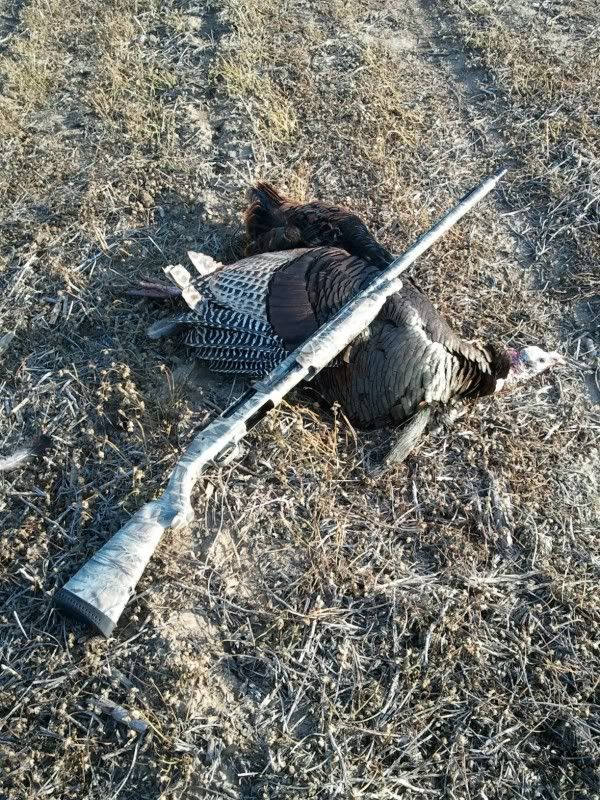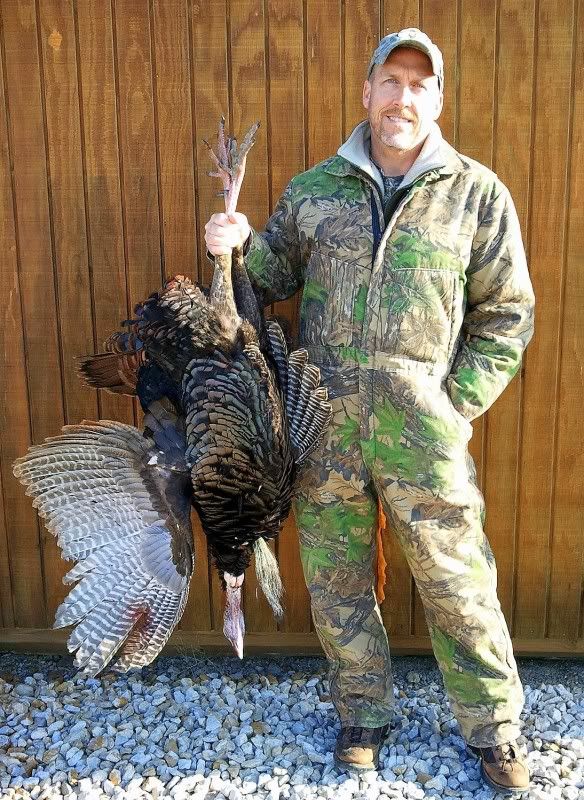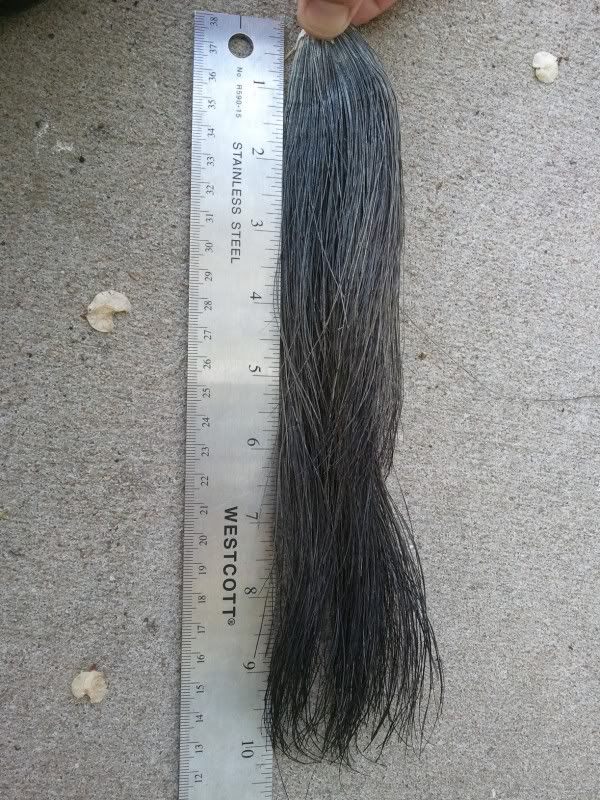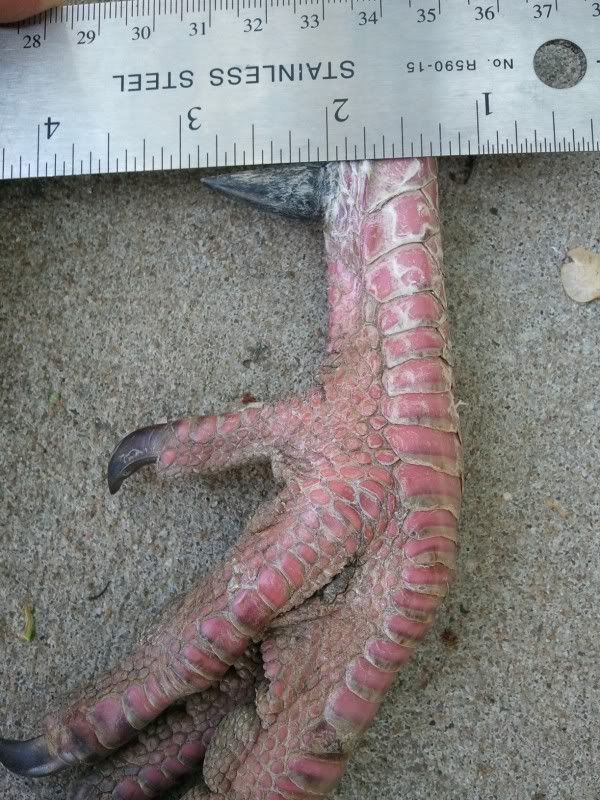 04-11-2012, 02:54 PM
---
Congrats on a very nice bird. I scored him at 58.6875. I think we have a great chance to repeat as champs. Donnie, I see you killed the bird in Kansas. I can't tell in the pic, is it an Eastern or Rio? I posted it as an Eastern.
04-11-2012, 04:35 PM
---
You are correct!
Eastern, from East Central KS.
I shot him at 8:30am and needed to head out quick to meet up with some friends to scout some other land. I had to clean it and toss it on ice in about 10 minutes. so I just snapped what I could before heading out.
Will be out a few more times and I will take much better picts.
Thanks
Don
04-11-2012, 05:25 PM
04-11-2012, 06:36 PM
---
Way to go Donnie B! Nice bird. I called the landowner of the small farm I hunt the other day and I've got a pretty good idea just where the birds are roosting. I've got a few more spots to scout and still a couple weeks before the season starts.

I just got back from Boston where my daughter was sworn in to the Navy today. She left for basic training right afterwards. I'm one proud dad right now.