Team 1 Check In - Antler Academy *Defending Champs*
11-21-2012, 11:28 AM
---
Well, here is my buck from Illinois. I measured him out at 138 3/8. I had to cape him out and get him to the taxidermist I wanted to in Central Illinois before my drive back up to Chicago. I hope we don't need each measurement because my taxidermist is 3 hours from me. I laid a tape on him with a buddy the morning after I shot him. He is a dandy eight. If it helps, I'm 6'7" so it might help to see his size!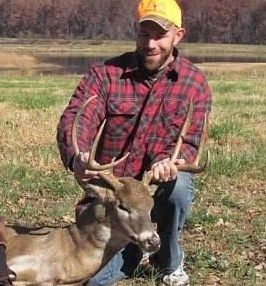 11-25-2012, 02:55 PM
---
Congrats on a fine buck you got there fastetti!
I just returned from my bigwoods hunt up in northern Wisconsin and I'm happy to say
I have returned with a buck and a doe. The buck was a 8pt not much on score but i am real happy getting these deer on public timberland. I will be able to get the score in on Wednesday when I butcher him. I will get the doe pic posted later this evening.
T
UPDATE: Doe entered and here is the pic of her and me.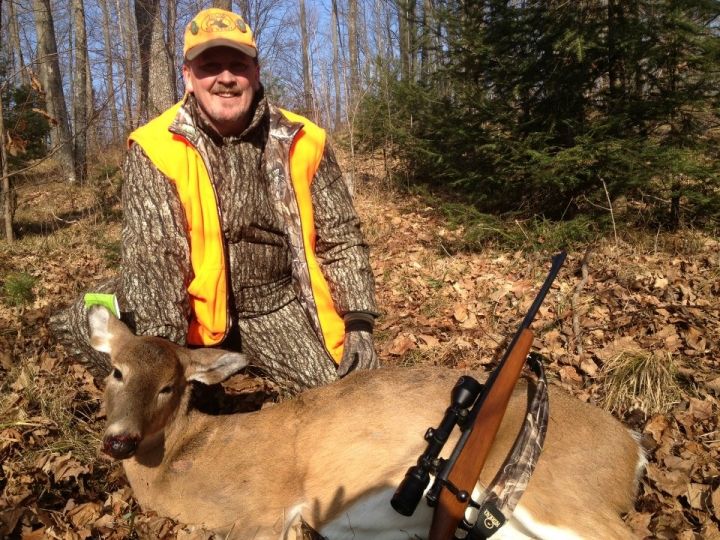 ---
Last edited by peakrut; 11-26-2012 at

11:56 PM

. Reason: add photo
12-05-2012, 10:50 PM
---
Well guys, my rifle season ended with me just shooting another doe the last evening I had to hunt. So I won't be able to add a buck to our score. Congrats to everyone so far though!
-Jake