**Returning Champs** BUCK U- Team 3
11-05-2012, 04:52 AM
---
Awesome buck Kurt. Looks like your daughter is ready for a pony ride!
I saw just a little activity this weekend. Nothing like last weekend. I'm working a few half-days this week so that I can get out in the field this week. My drought HAS to end soon. I decided that I'll leave the video camera at home for now so that I can focus on the #1 objective.
11-05-2012, 04:53 AM
---
Good nice buck zubba for sure. Pretty slow weekend here. Not a lot of deer movement. Looks like it might be an overnight rut here if this weather stays warm like this. I'm off for 17 days starting this Friday. Hopefully I'll see something with shooting.
11-05-2012, 07:53 PM
---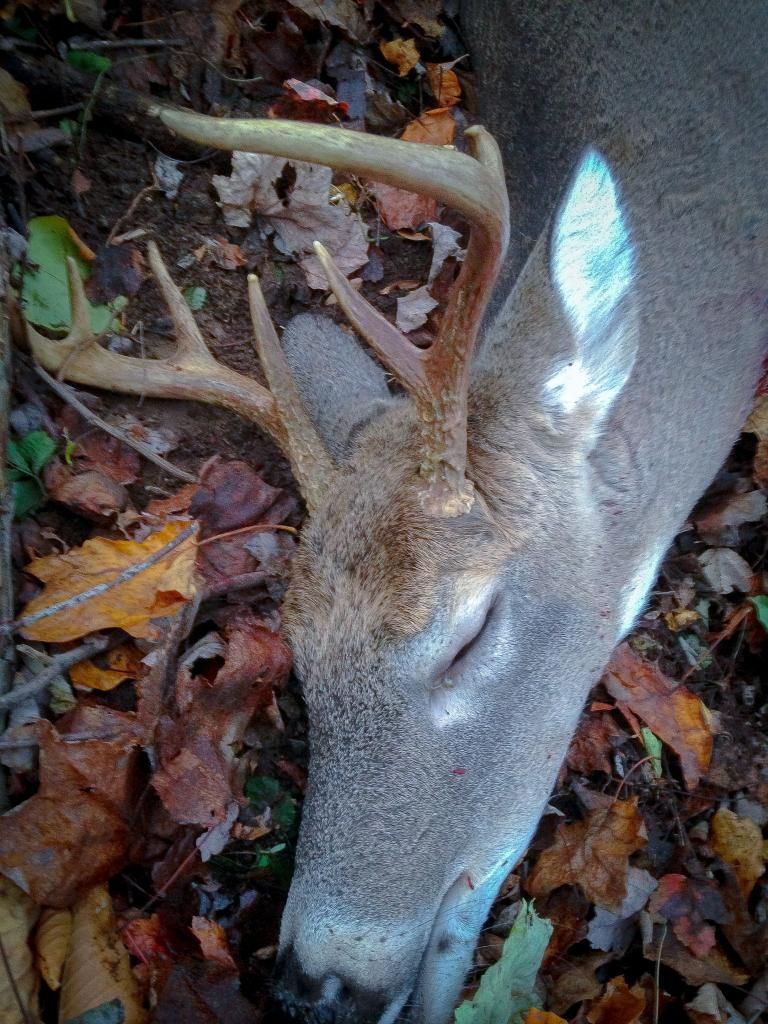 So I hunt a very small woodlot in a suburb of Philly. I usually see a good number of deer, but never any giants. I guess any points are good points though. I took a small 7pt tonight. First buck I have seen that was legal to shoot here since 2008......yeah....crazy right. I come from Missouri where we wouldn't think about taking a buck this size, but boy how things change when this is what you got to work with! The thing is they move so frequently from woodlot to woodlot and get shot at so many times, hit by cars, that it is a blessing to see a deer like this. I am so grateful that I was able to harvest this deer. I guess its not about the size of the rack, but about the hunt itself, and the fact that I was blessed to have the opportunity to take a buck. I am happy that I am finally able to help the team out since last year I posted a big fat 0 points.
I will get the score up (as well as actual pic with bow) as soon as I can get the measuring tape out and go to town....
11-05-2012, 08:17 PM
---
WOW - everyone has been busy - ha ha... Big congrats to everyone that has filled a tag - some great looking bucks and does!
I've been hunting my butt off. I hit a branch when shooting at a really big 4x4 (for around here at least - pic of him below) - still haunts me. Been passing a bunch of small bucks but haven't seen any other shooters yet - no real rut activity - minus some small bucks early or late sniffing around a little... Funny thing is that that I was seeing tons of bucks 2 weeks ago and now I'm seeing a fraction of what I was seeing.... Hopefully its the calm before the storm....
11-06-2012, 07:14 AM
---
11-06-2012, 10:06 AM
---
Nice buck there Yote! Congratulations. I'm glad you connected on one this year.
Our team is looking great again this year and we temporarily have the lead based on what is posted on the scorecard. Team 8, however, has taken a couple of real nice bucks, one of which is 160. So, for now, they are about 180 ahead of us. I know that's temporary, of course!
Have fun out there TEAM.