Team #10 - Chasin' Tail Check-in
11-06-2012, 04:44 PM
---
Henson
Congrats on your 1st bow buck, man size means nothing ,specialy if your hunting for food. Any buck with a bow is a good kill and will have a spot in your heart till the day you stop hunting. Congrats again. Oh yeah and with Henson's buck and Tex's doe were 1st place sitting with 295 I think. You go Team
Rocky
---
Last edited by youngfart; 11-06-2012 at

04:49 PM

.
11-07-2012, 07:58 AM
---
Henson
Congrats on your 1st bow buck, man size means nothing ,specialy if your hunting for food. Any buck with a bow is a good kill and will have a spot in your heart till the day you stop hunting. Congrats again. Oh yeah and with Henson's buck and Tex's doe were 1st place sitting with 295 I think. You go Team
Rocky
Oh I will always remember this buck! I had to work hard to get him and it was just one of those shots you will remember forever because it was so unique. Plus like you said it is my first bow buck.
11-07-2012, 08:02 AM
---
I just added up the scores and we are currently in 3rd with 279 4/8. We are behind teams 3 (361) and 7 (353). Team 3 has killed 2 decent bucks and 3 does. Team 7 has killed a couple average bucks but they have killed 6 does!

Once we start dropping does and snapper finally gets that 9 point to stop screwing with him we should be doing even better then we already are!


Now that this contest is starting to take shape we have a real shot at winning. Keep up the good work guys!!!!
11-07-2012, 12:14 PM
---
Since it was my first bow buck I have decided to do something special. I am having the skull boiled and I know a guy who does the water transfer printing and he is gonna dip it for me. Just have to pick the camo design I want. I am pretty excited to see how it turns out. I am butchering him tomorrow night and Brody will have the skull by saturday so hopefully it will be done by the end of the contest so I can post pics of it.

If you want to check out his work you can vist his facebook page. Search- Wrapped in ink
11-07-2012, 12:29 PM
---
I am doing a euro on mine also. Quick word of advise...you really don't want to boil your skull. It will weaken the bone. Don't do anymore than a slow simmer. If you have the time the best thing is to just leave it in a bucket of water. It will take a month to 6 weeks but it will do a great job without affecting the bone.
Here are a few pictures of my buck from last year that I did. I also built the stand.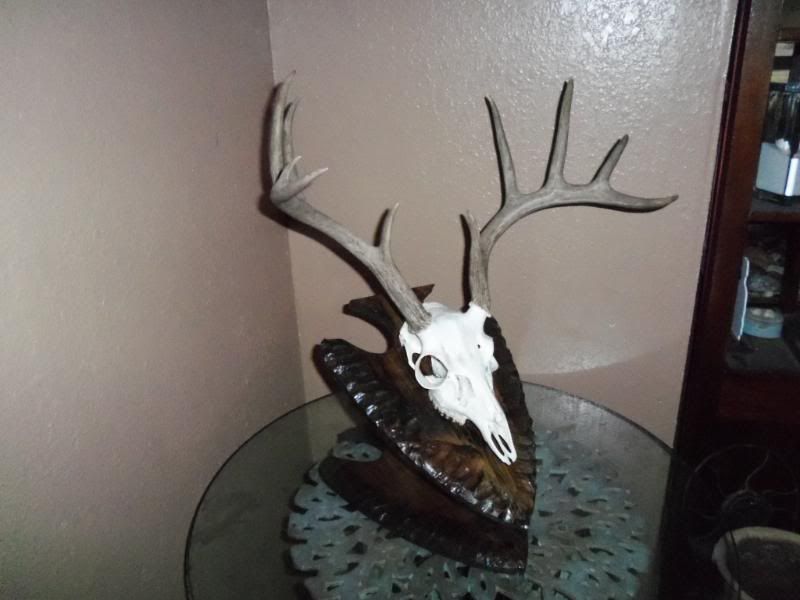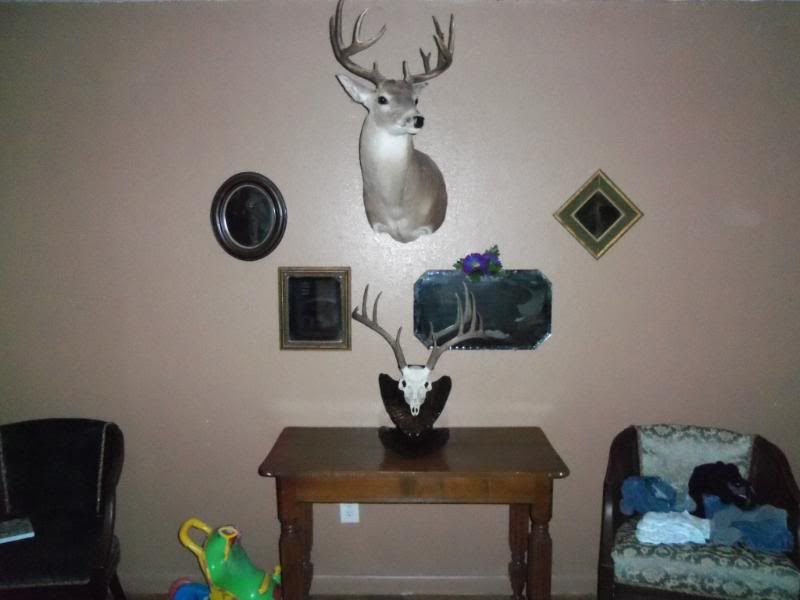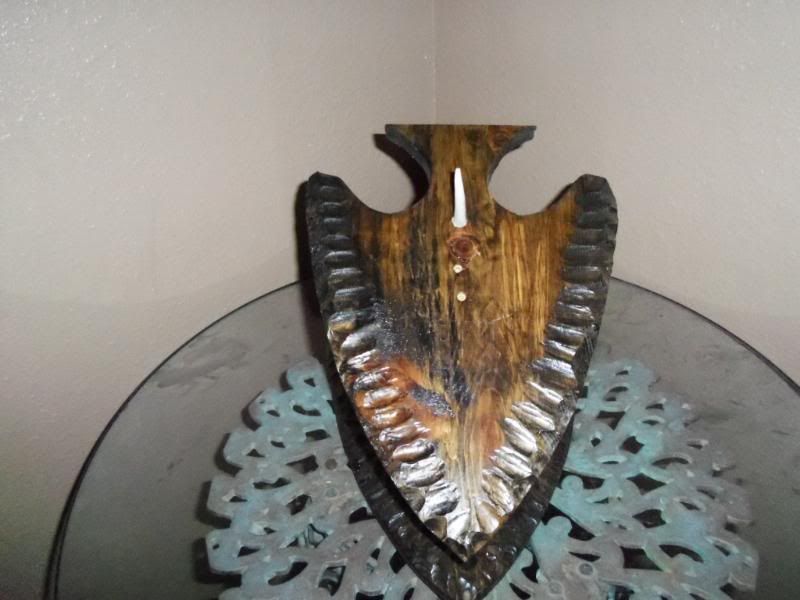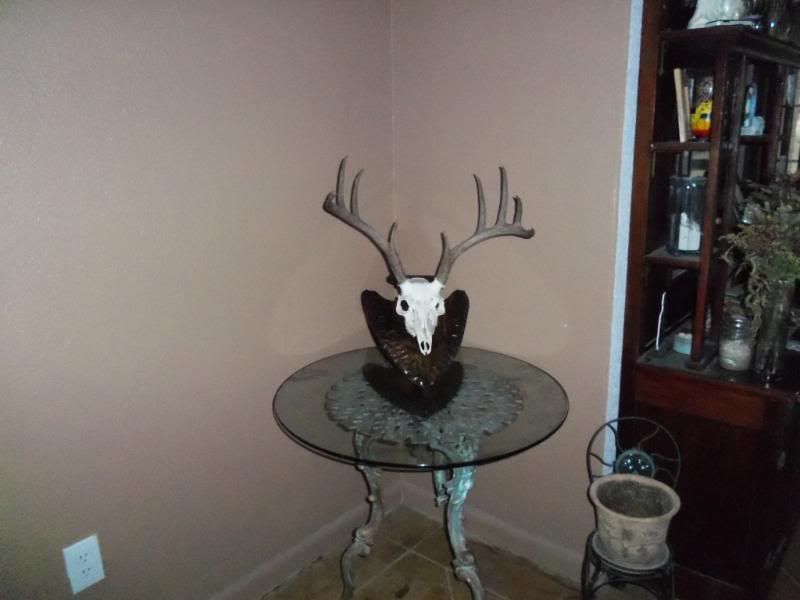 Good luck and Congrats again.
-john