Team 2 -- Freak Nasty
11-27-2011, 12:33 PM
---
Nice buck Vermont, congrats!!!

Hey guys....back from our trip. I got a decent 8pt yesterday. 16" wide, but both his G2's were broken off somewhat. I'll get him scored and posted when I get a chance. I didn't shoot a doe...it was so hot all week, I just didn't want to fool with one. I will get a few does before the season is out for sure. Saw a really nice buck on Friday that I just couldn't get a shot at.

How's everyone else doing?
11-28-2011, 02:19 PM
---
Glad to see you guys having some success. Sadly, I have not been able to be out in a couple of weeks. I have been out of town some, and super busy when in town. Plan to hit it hard over the next month though, starting in the morning! Should be having some snow flurries...hope it riles those big boys up!
11-28-2011, 05:12 PM
---
Here you go guys. Scores 90" even. Both G2's are broken off, the left one probably close to 4". Actually 6 of the 8 points are broken somewhat. I guess he was a fighter. Either way....not a bad buck for our area. I'll add a doe to the scorecard before long.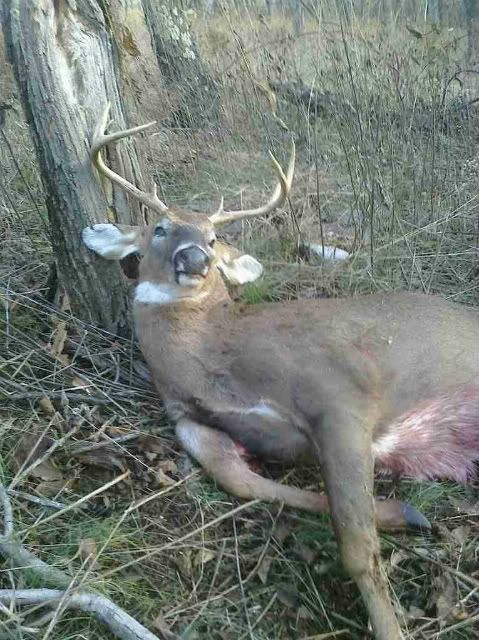 11-29-2011, 12:13 PM
---
I'm not going to beat my mule deer score this year.
Here's my whitetail from a couple weeks ago.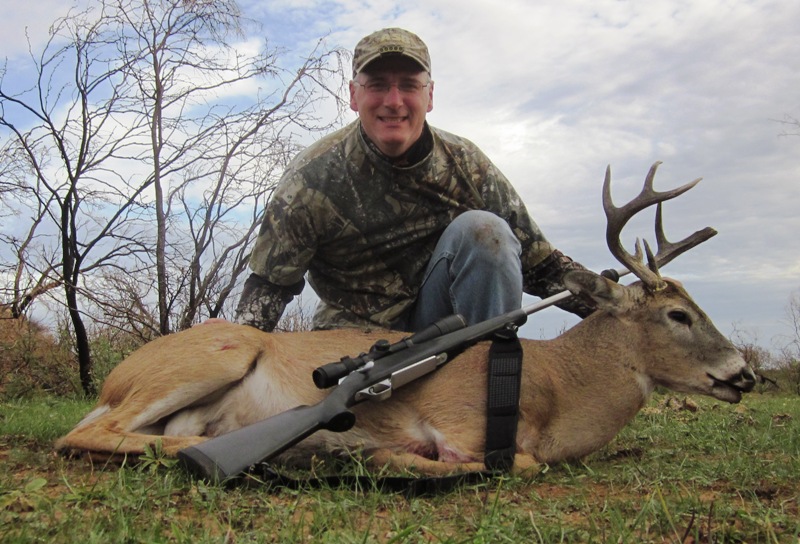 I mistook him for an older deer that I had #1 on my hit list. I passed a much larger buck earlier in the morning and ended up mistaking this guy for a buck I had nicknamed "Stubby" for obvious reasons. This buck might not have been "Stubby", but he was for sure one of his sons. Also a scraper as he had some serious gouges on him head and ear and broke a big chunk of his left main beam off.
I don't think I'm going to shoot a doe this year so looks like I'm done with my contribution to the team for now.
Good luck everyone.
---
Last edited by npaden; 11-29-2011 at

12:16 PM

.