Team 15 "Bone Zone"
10-16-2011, 08:15 AM
---
back to seeing deer anyway, i seen 5 does yesterday evening and 1 doe this morning, no bucks yet. The weather has turned pretty cold up here though, it was 36 degrees this morning with 20 mph winds out of the north west. I think this cold snap has got them moving more.
---
Last edited by sdhunter11; 10-16-2011 at

08:28 AM

.
10-16-2011, 05:50 PM
---
Got out for the evening hunts. Saw 9 doe and 4 bucks tonight. All bucks were yr and a half old deer. No shots yet. I saw my monster under one of my stands on the way out. Waiting for the wind to change so I can hunt it!
10-16-2011, 05:58 PM
---
Put eyes on a 10 pt saturday morning bedding in a thicket not 60 yrds from my stand sight. I sat there most of the day waiting for him to leave the area just to get down. Went in saturday night at midnight & hung a hanger stand & cut lanes. Ill save this spot till rut. Im betting he's a 140 class easy.

How did everyone else fair this weekend?
10-16-2011, 06:26 PM
---
The tribal boys have let loose with their rifles and steel horses this weekend so it is good and bad i guess, they have got the deer moving but most of them wont get out of the truck, they just drive the draws and creek bottoms lol. The weekend was alright i just hope they didnt get "kicker", the #1 buck on my hit list.
10-16-2011, 07:16 PM
---
hey guys. got my first buck of the season tonight. i know hes not huge but he was the biggest one i was getting on the camera. he came in at 545 pm at 30 yards and i let him have it. he went about 65 yards. first deer to come in tonight. he came him with a little tiny 6 point. goodluck guys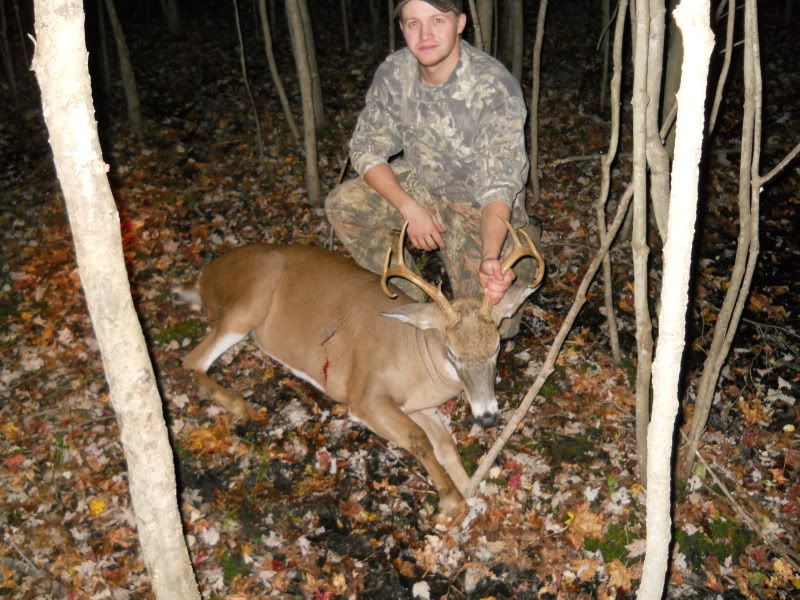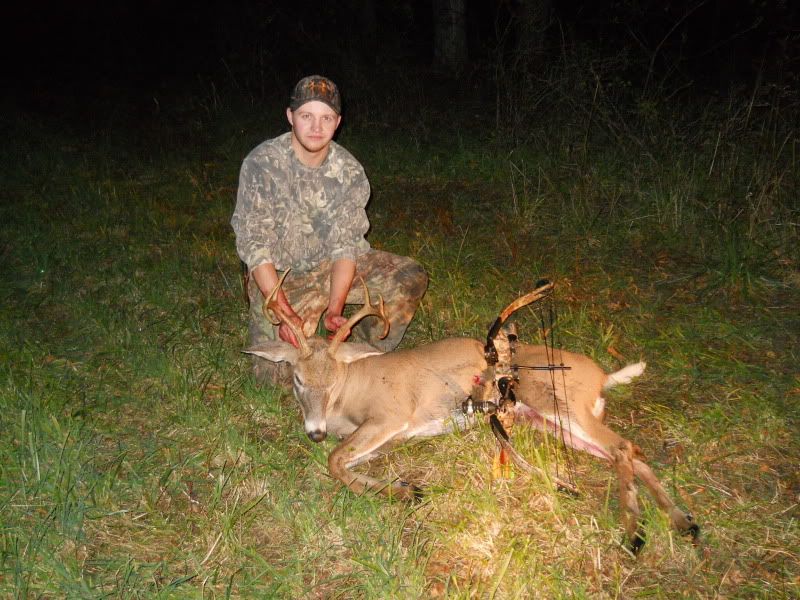 ---
Last edited by Vermont_hunter; 10-16-2011 at

07:19 PM

.