Team 13 - 12 Gauge Turkey Chokers
05-08-2011, 04:20 PM
---
I struck out on turkeys, but shot a nice boar hog last night.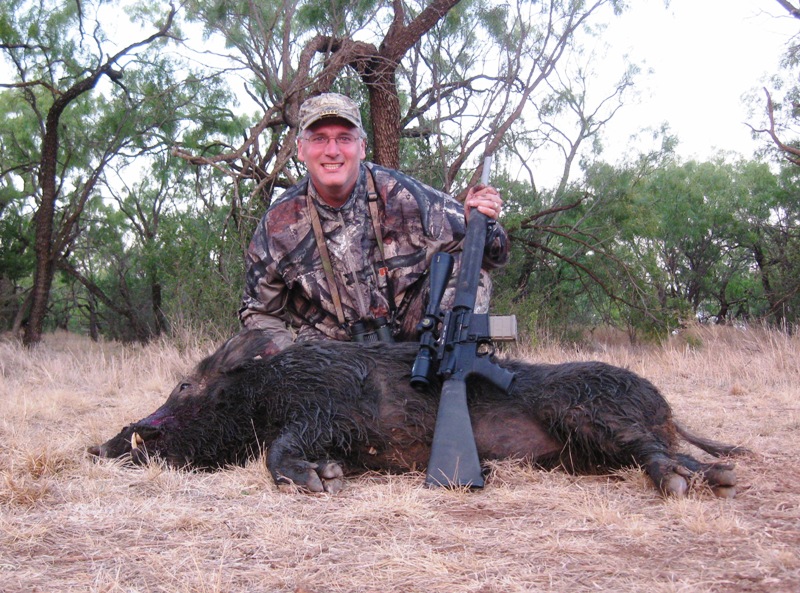 Saw one hen, but didn't hear a gobble.
Looks like I'm going to get to go back out this weekend though.
---
Last edited by npaden; 05-08-2011 at

04:27 PM

.
05-09-2011, 07:13 PM
---
well guys my season is over! i hunted extremely hard the last two weekends and just couldn't pull it together. i seen a load of toms but they weren't answering the calls or coming into the calls. i pretty much had to spot and stalk them. i think they bred early in the season or they were really henned up. sorry i couldn't help the team out any. hopefully i'll have better luck next year. good luck to the guys who are still out there trying to bag one!!!
05-10-2011, 06:20 AM
---
I woke up at 8:30 and decided to try my brand new Cabela's flock decoys at the near by gamelands. I didn't hear a gobble there. I did see a hen but that was it. After that i decided to try a piece of private land that was near where i live. As i was walking into the ield I heard three gobblers in the distant sounding off. I got really excited than! i than gave a few yelps and a couple cuts and 20 minutes later I had this big boy folded up! He's my second bird but the first bird I ever had come in to a decoy! I think this will put us in 1st place too!
05-10-2011, 12:02 PM
---
Congratulations on the birds and the boar.
My season has been over for a while, but I am glad you guys are still rolling heads.
Been a hard hunting year, but a lot of fun. I have learned a little more that I will use next year.
God Bless you guys and take care.
John
05-11-2011, 10:43 AM
---
Congrats on the bird Tim.
Looks like I'm out for this weekend and that's the end up my hunting season. My hunting property burned up! Part of an 8,500 acre wildfire that is just one of many here in my part of Texas. Pretty much nothing left but ashes.
Here's a post I posted on another hunting forum if you want to read about it.
http://www.qdma.com/forums/showthread.php?t=41291