Team 8 Longbeard Mafia
04-19-2011, 04:00 PM
Spike
Join Date: Dec 2010
Location: South Alabama or LA
Posts: 98
---
Hey guys, just a quick update from Missouri and Kansas. Opening day in Missouri was awesome. My best friend and I called in four lone gobblers to the decoys and watched one absolutely destroy my full strutter before we popped a double. This all happened before 6:30. Not monster birds, but solid. Mine was 21 1/2 lbs, with 1.25" spurs and a 11 1/8" absolute paint brush. Thickest beard I have ever taken. Sean's bird, which bounced my decoy was only a two year old. Kinda funny because I gave him first shot and he thought he shot the dominant bird. We laughed, but it was a great hunt. As most of you know you can only kill one bird the first week of the Missouri season. Ridiculous rule because you get two tags and I think you should be able to take both of your birds the first week if you choose. That law kills the first week for most of the outfitters in the state. We fortunately have ground just across the line in Kansas just for this reason. We hopped the line this morning and I slammed a giant, but he flipped off the bank of a small stream and landed in the water. He was soaking wet and looked aweful. I took pictures and laughed the entire time. He weighed 27 lbs, but he was soaking wet. Not sure if he will qualify. I mean what do we take off for water weight. I will get the pics up and posted next week when I get back from this trip. Take care and good luck.
---
Last edited by Nauticstar; 04-23-2011 at

01:10 PM

.
04-22-2011, 07:30 PM
---
Congrads Nauticstar!!! It is like a broken record in this our team thread
I been busy for the past several days and haven't had much time to check the foum. Looks like Nauticstars birds is all I have to update. I am going to PM Kim and see what we do about the weight on the wet turkey. Can't wait for the pics!
I hate that rule in Mo also but this year it won't effect me.
Other than opening day my hunts have pretty much sucked!! Wind blowing 20mph with gusting to near 40mph, thunder storms all the time or it is just raining. Over the next 5 days they expect us to get anywhere from 5-9" of rain!!! That is going to really hurt the nesting again this year.
I checked weather.com and the areas I hunt where all under tornado warnings and flash flood warnings. I am sure there will be more blown down trees!! The second day I hunted it looked like a war zone in spots due to the trees being up rooted. The weather is not suppost to clear until next Thursday!!! I guess I am going to wait on the weather to break before I head back out.
Just has not been good weather wise this year. This morning it was misting rain and wind in the 20's with higher gusts and we hunted until around noon today and did not hear not one gooble. Tried setting up in various places but no dice.
04-23-2011, 04:53 AM
Spike
Join Date: Dec 2010
Location: South Alabama or LA
Posts: 98
---
No doubt the weather has been really bad. It was wet, windy, and cold for most of my trip, but we managed to take advantage of the small windows we had. On opening day my best friend Sean and I returned to my favorite farm and walked in the dark to my honey spot. We were almost to where I wanted to setup and he grabbed my vest and pointed out a turkey roosted about forty yards to our right. The moon was almost full and I raised my binoculars and could see it was a gobbler. He had his head under his wing and was sleeping. We were very quiet and careful as I set out the B-Mobile decoy and one hen. We backed off to two trees and settled in. It was super early, but very cool watching him on the limb so close. Got to watch him wake up, stretch, etc. Funny but he never gobbled. Just as light started to increase a turkey gobbled down in a meadow below us. He gobbled pretty good, but the one close to us never did. I was disappointed. Finally the one below us flew down and I could see two more with him. Turns out all three of those were gobblers. They slowly made their way to us and were about 60 yards when the one very close to us pitched down about 10 yards from our decoys. Immediately went into full strut and walked over to B-Mobile and the show began. He flogged, stomped, pecked, this poor decoy. One of the best shows I have seen in some time. Sean being the good friend he is, held off until the other three gobblers came in. They had to cross a small stream and a four strand barbed wire fence before running into our setup. I picked one out that had a really thick long beard and waited for Sean to shoot. He finally decided to shoot and I followed up with a clean kill myself. Another opening day Missouri Double. Really awesome hunt.
Because you can only kill one bird the first week of Missouri, we jumped over to Kansas to a farm near White Cloud in the NE corner of Kansas. Loaded with turkeys, but proved to be difficult. I was lucky to setup blind on the edge of a field that was bordered by a small stream and some timber. The turkeys were roosted on the edge of the field and pitched down and eventually walked my way. Not sure why but this gobbler doubled back and came off my left shoulder. There were two more gobblers in the flock that stayed in the field, but this one was sneaking down the edge of the small stream in the timber. Guess he was going to put the surprise attack on the decoys. Just as he walked behind a blown down tree, I spun around and pointed my gun where he was going to pop out. When I did several of the other turkeys saw me and got nervous. He walked out upright and alert and I had to go ahead and shoot him. When I did he flipped off the bank of the stream and landed in a deep pool and just got soaking wet. I was so disappointed. He looked horrible. I had to just laugh when I was taking the pictures. Body wise, he was a huge bird. I know he was wet, but not sure how much that added to the weight. He topped the scale at 27 pounds. I will post all the pictures and measurements/stats next.
This my friends wraps up my turkey season. I had planned a trip to Montana, but not going to be able to make it. My family has been so understanding, especially my wife and now its time to get back to work with them and my career. I want to say I really enjoyed this season. Been fun interacting with everyone. Hope everyone enjoys their season as much as I have.
04-23-2011, 05:42 AM
Spike
Join Date: Dec 2010
Location: South Alabama or LA
Posts: 98
---
Mine and Sean's opening day birds from Missouri.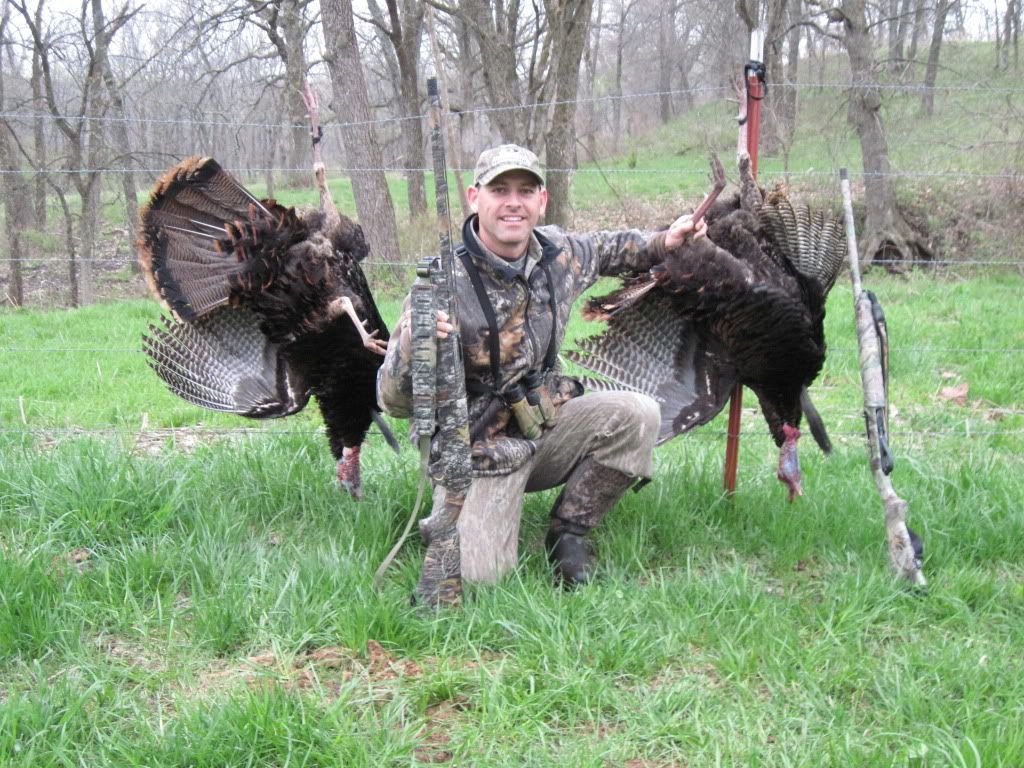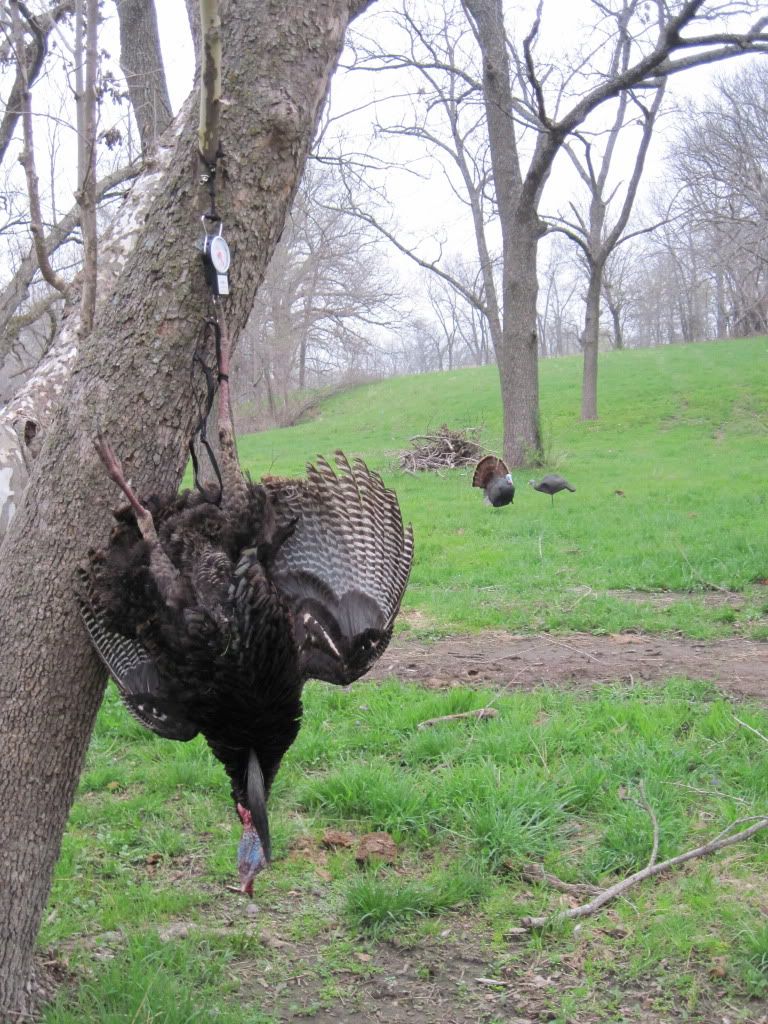 Behind me you can see the meadow the three gobblers came from.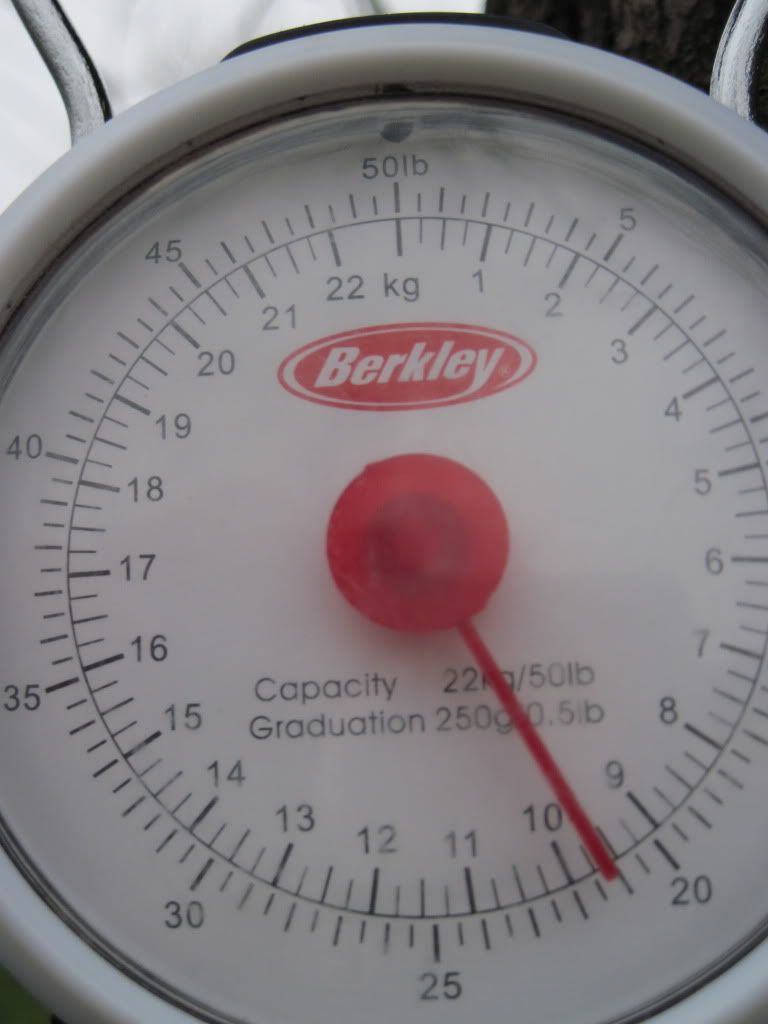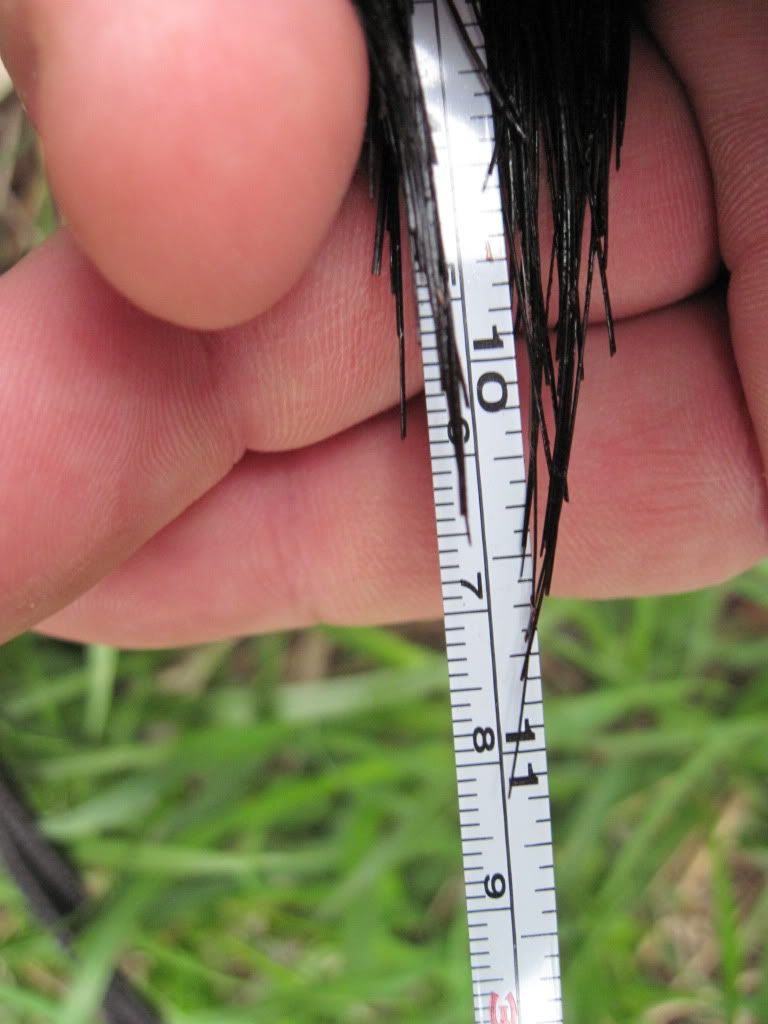 The stats for this bird were 21 1/2 lbs., 11 1/8" beard, and 1 1/4" spurs. Very nice bird for Missouri.
Here are the pictures of my poor pitiful Kansas eastern turkey.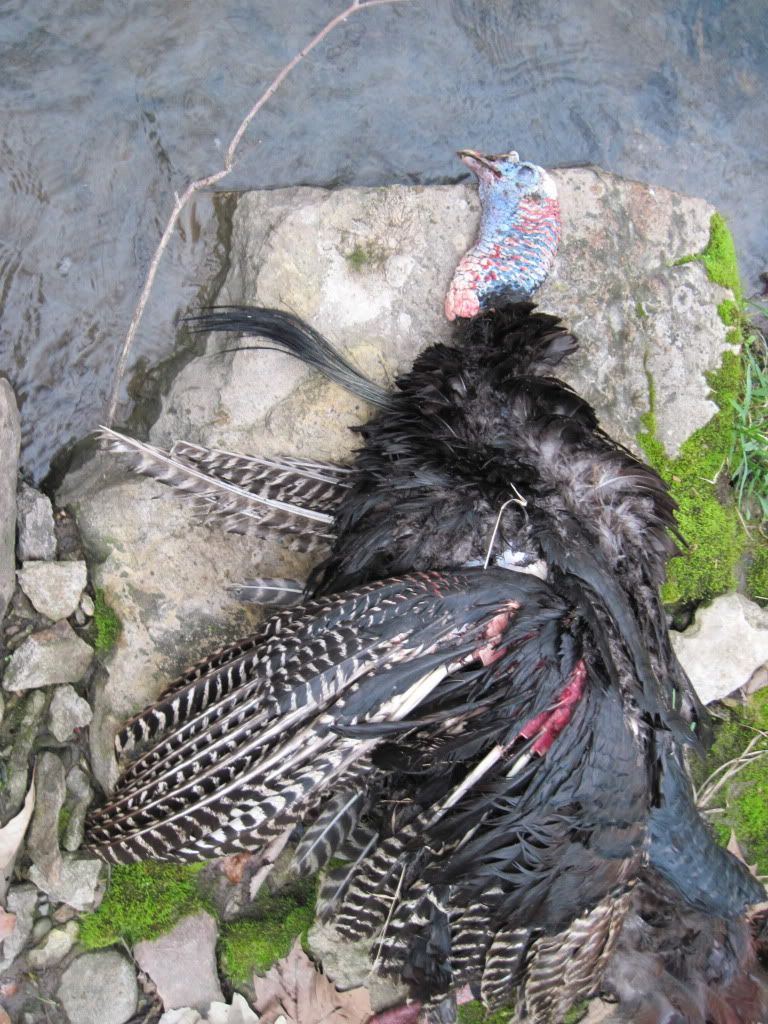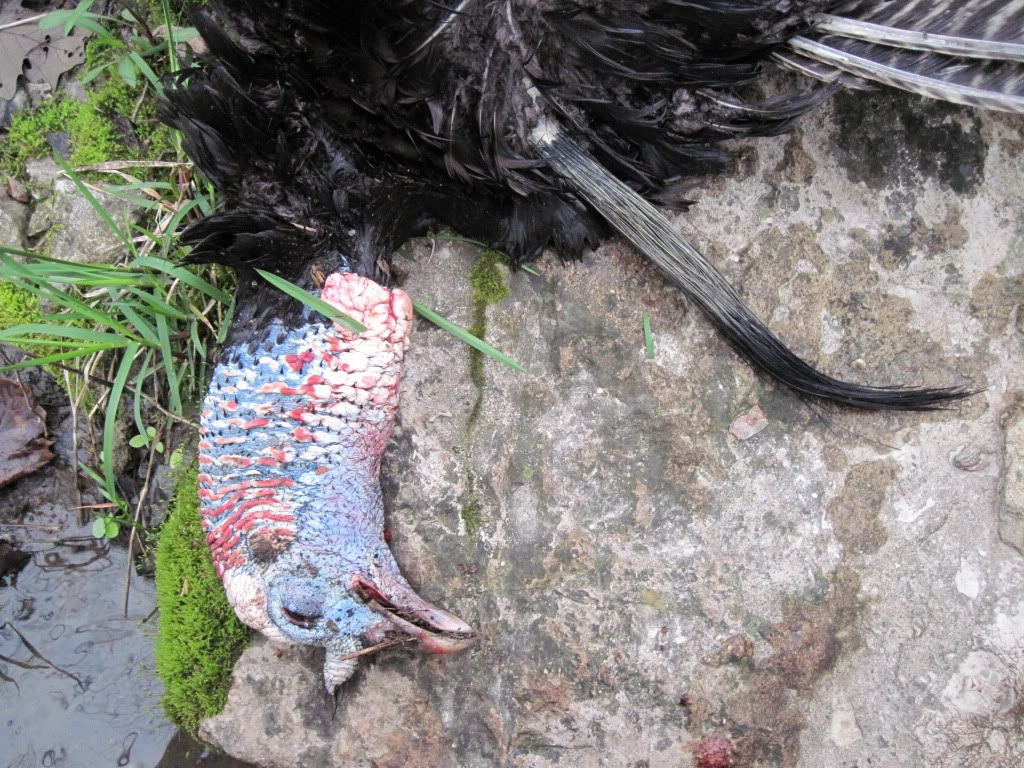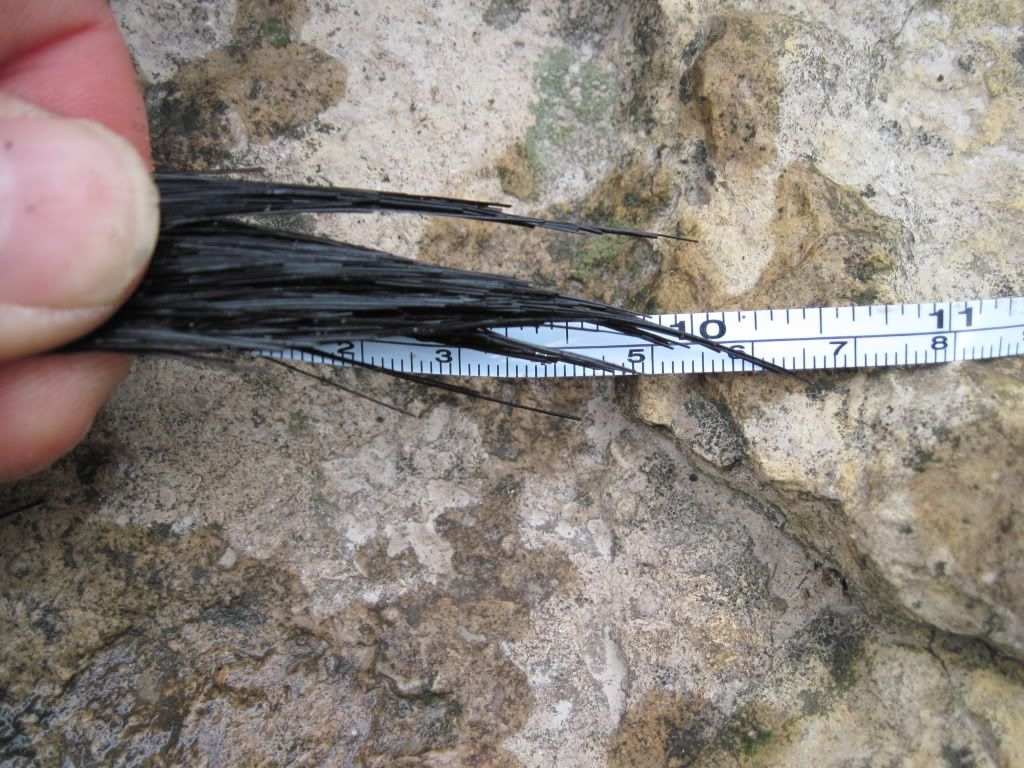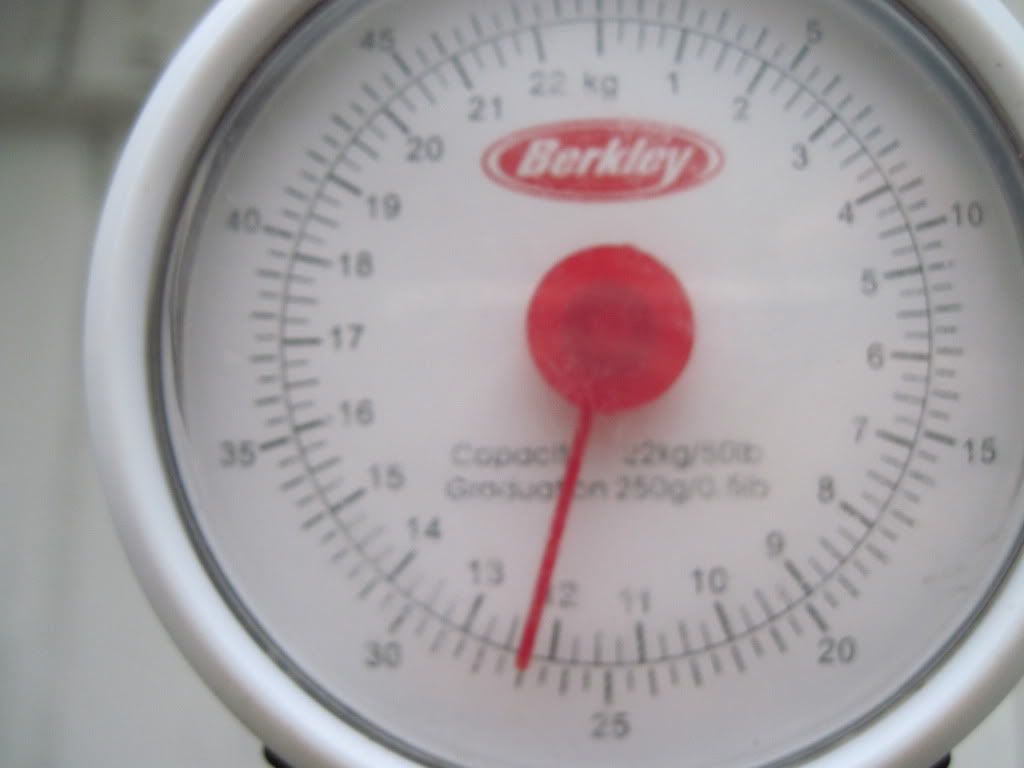 The stats for this bird were a soaking wet 27 lbs., 10 1/2" beard, and 1 1/8" spurs.
Here are some random pictures I took on the trip.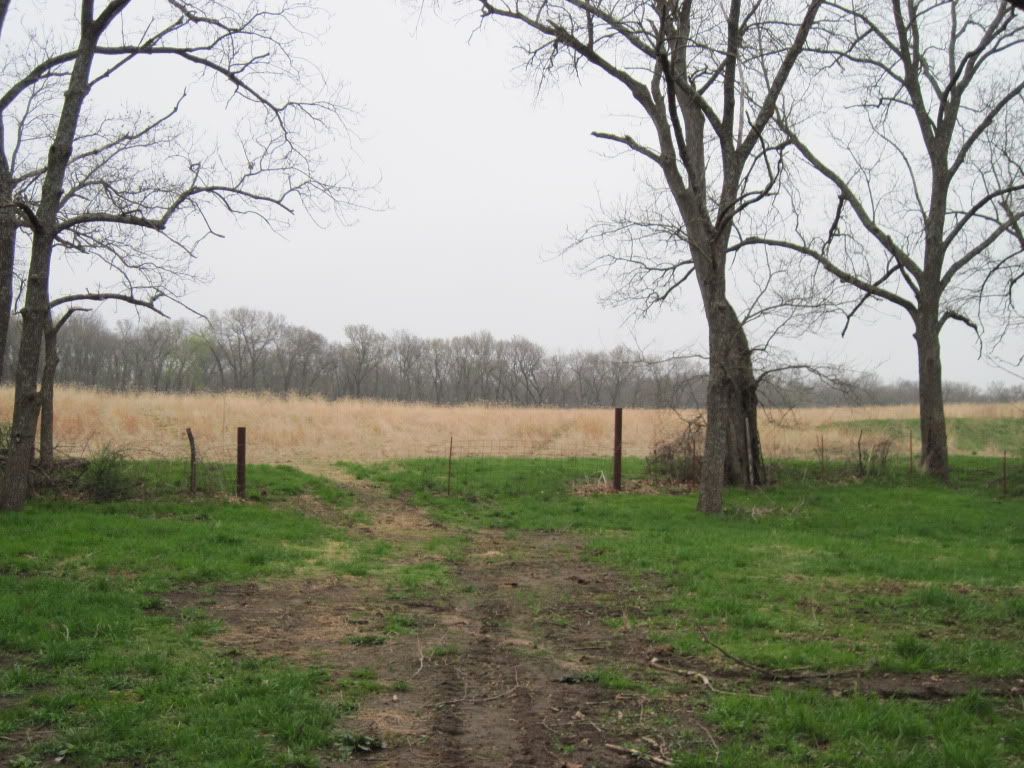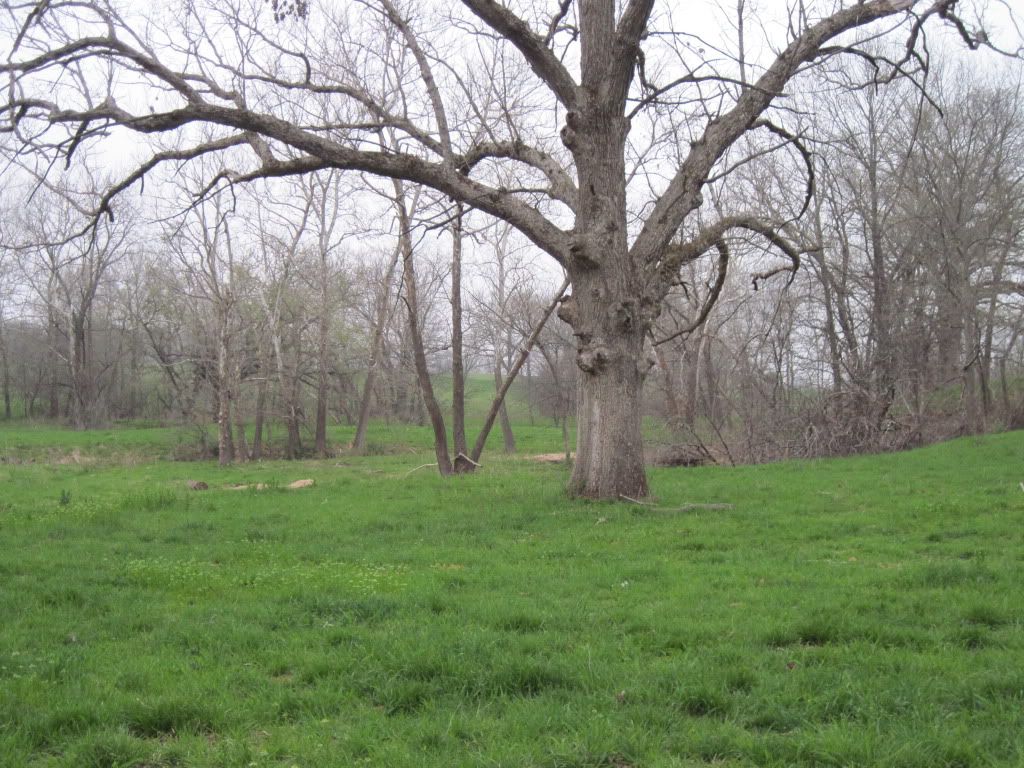 This is where we sat for our opening day Missouri birds.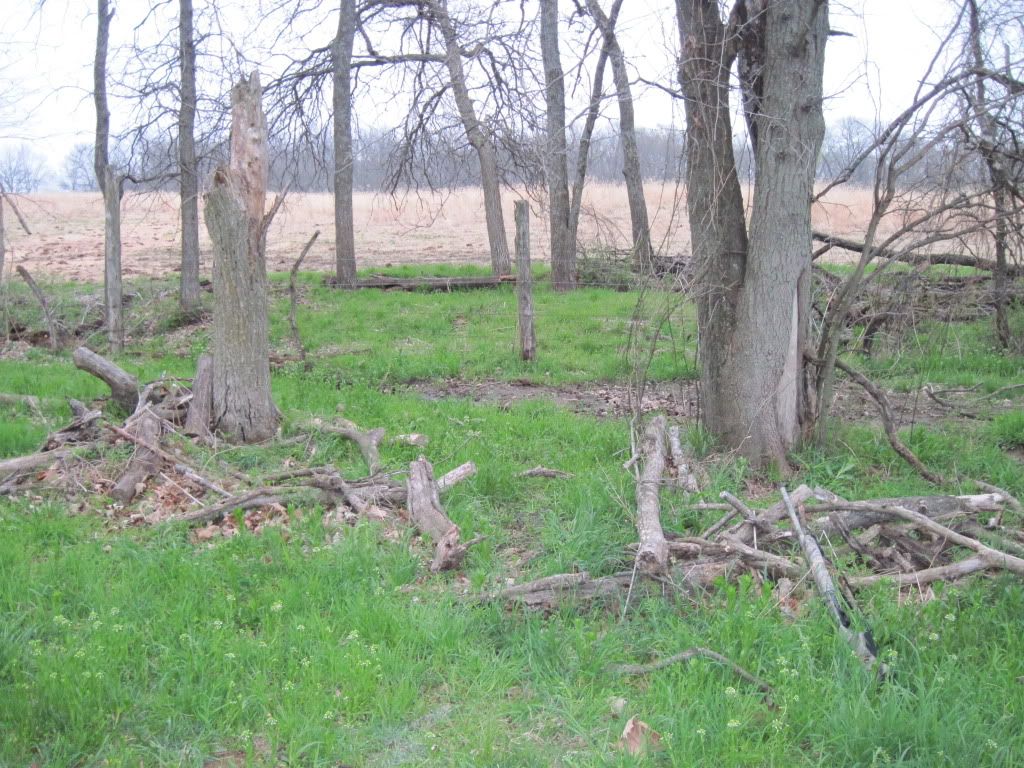 04-23-2011, 05:52 AM
Spike
Join Date: Dec 2010
Location: South Alabama or LA
Posts: 98
---
Wasn't sure about this Kansas turkey. He had a full fan, full gobble, but his beard wasn't that long. Think it might have froze off or bugs could have eaten it. Either way he gave us a show and stayed around forever.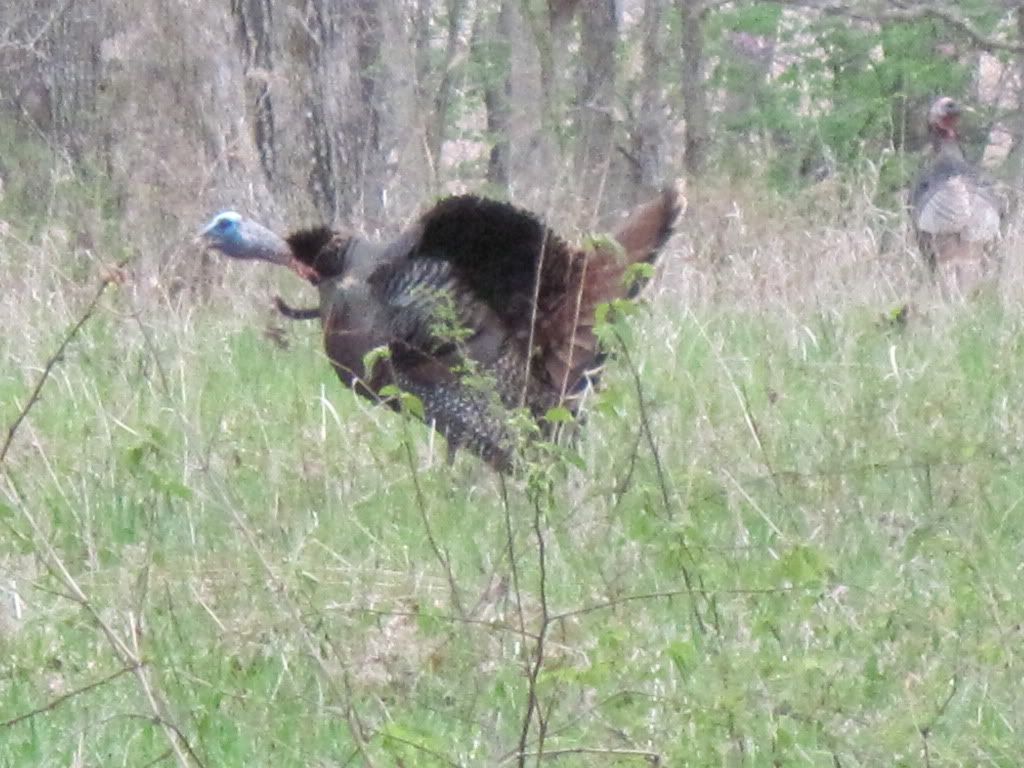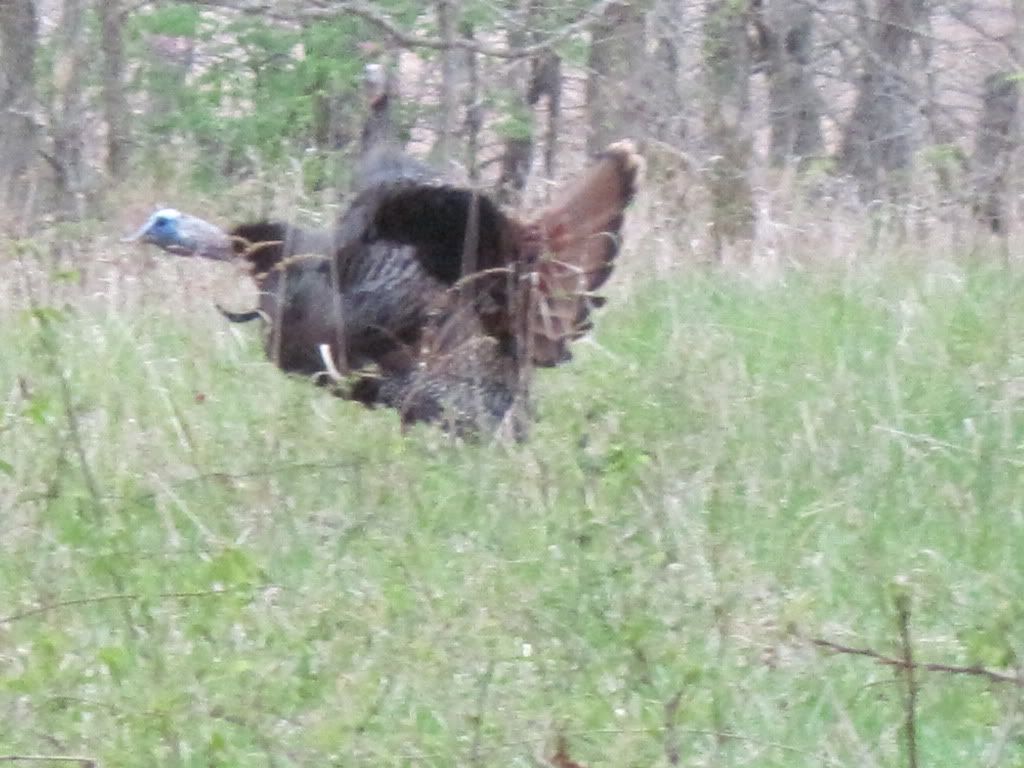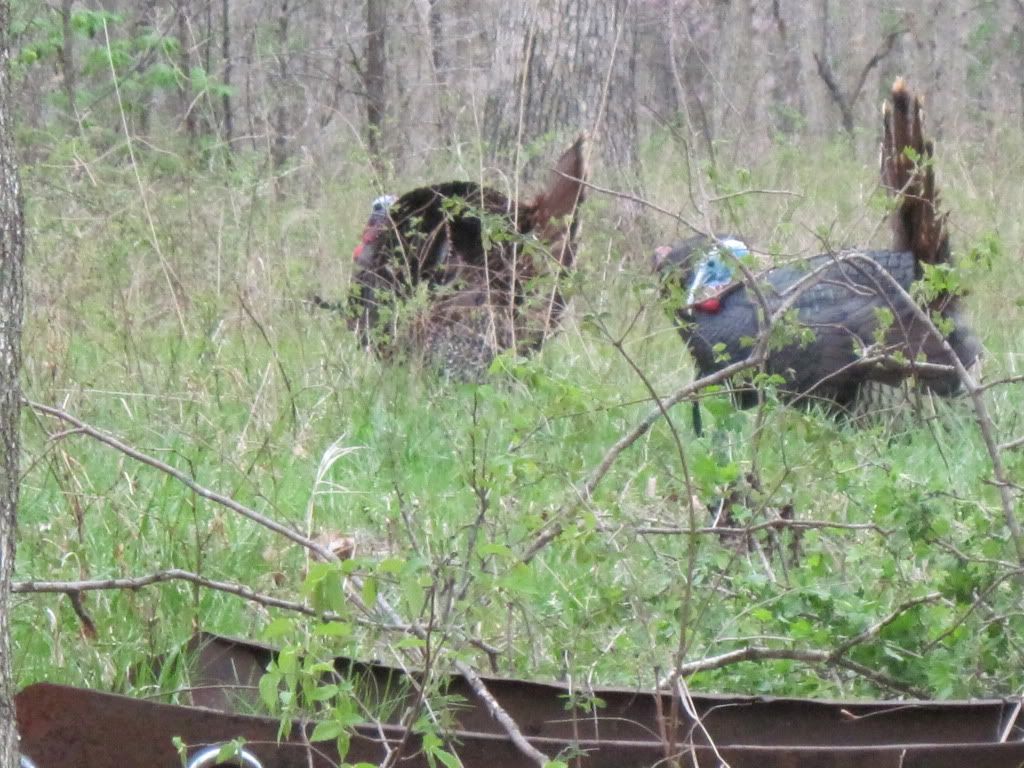 04-23-2011, 07:36 PM
---
Nauticstar Got your Missouri turkey entered.

Your score is 21.5 + 12.5 + 12.5 + 22.25 = 68.75


Also you got some great pics on those gobblers you let slide!!

I am waiting to here from Kim on what to do about the wet turkey and what weight we should use in the scoring.

What happened to the Kansas bird wing?
04-24-2011, 03:56 AM
Spike
Join Date: Dec 2010
Location: South Alabama or LA
Posts: 98
---
Nauticstar Got your Missouri turkey entered.

Your score is 21.5 + 12.5 + 12.5 + 22.25 = 68.75


Also you got some great pics on those gobblers you let slide!!

I am waiting to here from Kim on what to do about the wet turkey and what weight we should use in the scoring.

What happened to the Kansas bird wing?
Some of the shot pattern got him in the wing and with all his flopping around those rocks near the stream and then getting wet, it really made him look bad. I gave you guys fair warning that the pictures were really pitiful. Ha! Ha!
04-24-2011, 09:51 AM
---
nauticstar you are the man! you are a bonafide turkey thug (ha-ha) good job bubba.
ksfowler helluva job as well ya'll have killed some beauts. I went out friday morning set up on a pasture sat for awhile heard a gobbler off in the distance knew exactly where he was as I've been on this bird a few times since before opening day just locating and twice since the season has been in.
Anyhow I woke up that morning running a little behind schedule got my gear loaded up come in to tell the old lady goodbye she says your blind is sitting on the porch I said " I dont need it" anyhow get on to the spot like I said heard the gobbler knew where he was went to him set up on a old cabin in the middle of a cow pasture.
Hit him with a few yelps got him stirred up and then i gave him a gobble to mess with his head he let loose with a stream of gobbles I had him figured then jumped out the old cabin bee-lined for the woods but it was a clear cut that had been turned into a section of cowpasture set-up my hen decoy got behind a oak stump that was pretty big that had been blowed over, let him have that fighting purr and he came in like he was on a string blowed up like a beach ball, boy he was hot! He came in to the barbwire fence which was 15 yrds but he came in so fast I just had got done ranging it and let my rangefinder go was getting ready to grab the bow and he busted me. He deflaited and hit the laurels and all i could hear was the old lady saying "the blind is on the porch"! I'm still sick about that. He was beautiful. a good 30lbs bird with at least a 8-10" beard. hopefully I can get on him monday afternoon but I'm thinking tuesday morning he's done! ya'll boys wish me luck or hail mail me some cause i need it ! our season ends may 7th times a ticking!