Official Team 9 "Buck Nuts" Thread
11-01-2010, 02:19 PM
---
Got this buck on the opener this weekend. Not huge, but a decent buck for over here. He scores 86 4/8". I'll try to get one a little better to improve our score. At least it's a start.

Inside spread - 14.5
Right main beam - 15.5
Left main beam - 16.2
Left G1-1, G2-6, G3-3.25
Right G1-2.25, G2-3.5, G3-3
Left C1-3, C2-2.75, C3-3, C4-2
Right C1-3, C2-3, C3-2.75, C4-2.2

Total gross score- 86 4/8
Congratulations, you have the first buck of the contest.
You also did a very good job of posting the score.
Congratulations,
jrbsr
11-03-2010, 11:00 AM
---
Hey Guys, well I managed to sneak off for one day with the muzzleloader yesterday, saw 3 bucks, two 4x4's and this 4x5, debated pulling the trigger but decided to let him walk for this year, he'll be a good buck next season if he makes it through. A week of hunting coming up so hopefully I'll have something to contribute soon to the team.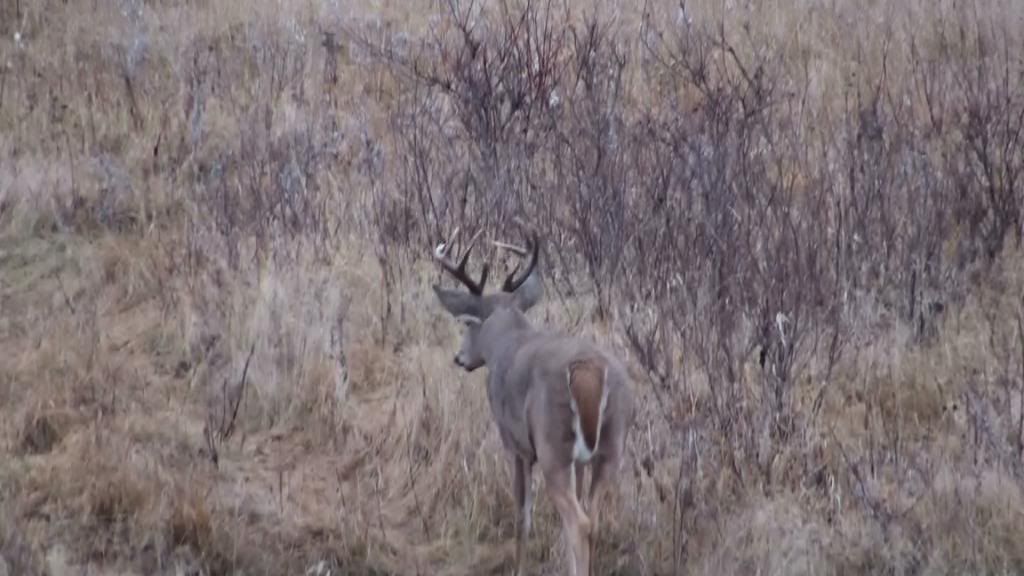 11-05-2010, 07:15 AM
---
Hey guys, this will make the guys on my bowhunting team happy, does nothing for our team here but thought you may enjoy seeing him anyway
off for a week of muzzleloader/rifle hunting later tonight, hopefully I'll have his big brother to post next week.