Offical Team Rack Attack # 3 Checkin Thread.
09-26-2010, 09:19 PM
---
Got my Wyoming general tag elk this week. Shot it on opening morning. I doesn't count toward the contest, but I was pretty happy with him. Pretty tough hunting. We talked to several other hunters and most hadn't even seen or heard an elk all week. My friend I hunt with got his on Thursday.
Here's mine.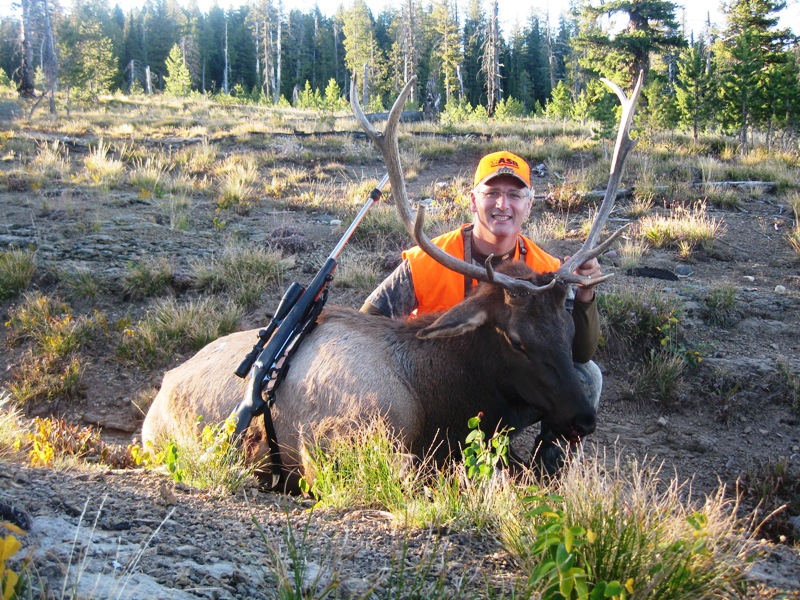 Here's his.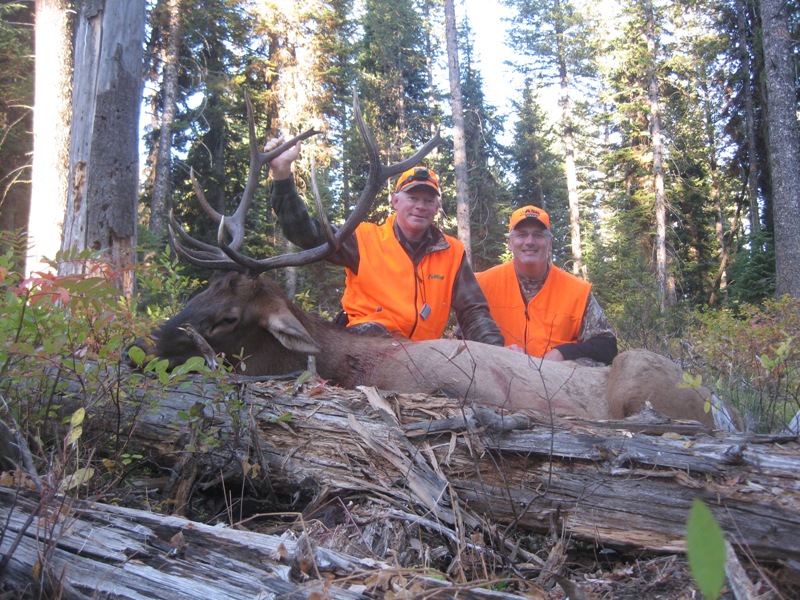 Here they are both back at camp.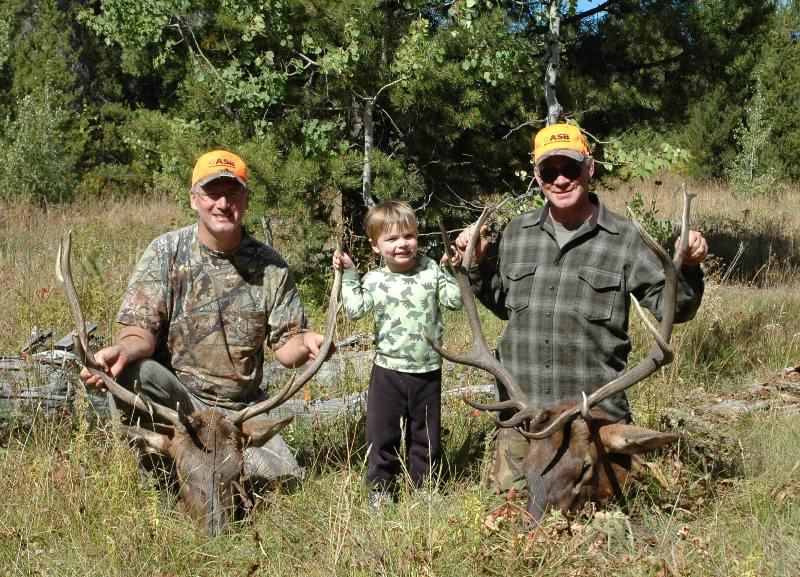 One more elk hunt in New Mexico where I'm hoping to hold out for a nice bull, then I'll start working on deer after that.
---
Last edited by npaden; 09-26-2010 at

09:23 PM

.
09-26-2010, 10:17 PM
---
Congratulations, thats a nice elk.
What did he score?
And thats a perfict picture pose.
Looks like you arent the only one scoring.
Went out this morning with the muzzleloader and downed a doe for the backstraps.

A shift in the wind (shifty winds were a real problem today) right before legal shooting light forced me to abandon my spot overlooking a wooded draw that leads to a bedding area. I was on a hillside and decided to back out, use the hill to shield my movement, and circle to a place where the wind was right, and then still hunt from there up through the draw.

To do that, I had to circle a pond and saw 4-5 does walking toward me below the dam. Once they came into range, the first one that turned broadside was going home in the pickup. An easy fifty yard shot and I saw her drop.

The only other drama: vultures. I dressed the deer out and then noticed several vultures over head. I managed to cover the deer with several boards and an overturned picnic table and they stayed away long enough to walk for the truck.
I hope Father Forkhorn has at least one picture, of him, the doe, and the gun.
I will be the first deer of the contest.
---
Last edited by jrbsr; 09-26-2010 at

10:37 PM

.
09-30-2010, 09:18 AM
---
Theres been 3 members that have voted for me to be Team Captain.
Does any one else want to be the Team Captain?
Just want to make sure.
So what does every one think?

Thank You
---
Last edited by jrbsr; 10-03-2010 at

10:00 AM

.
09-30-2010, 08:00 PM
10-05-2010, 05:52 AM
10-05-2010, 07:31 PM
---
Checked my card today and found out the scrape I put camera on is quite active. I wonder if the new scent I am trying out this year is helping to attract them or if they all intended to stop in for a visit anyway?
---
Last edited by WIbuckchaser; 10-05-2010 at

07:33 PM

.