Team 14 Official Thread
08-26-2010, 02:23 PM
---
If we kill what we got running around our hunting areas, we're the runaway winners!
Here's a couple deer I've got on my land.
08-29-2010, 05:38 PM
---
Damn, we need to have a team hunt at one of your guys places!
08-29-2010, 06:53 PM
---
Here is what I got off of my trail cam this week. Nothing huge but a respectable buck.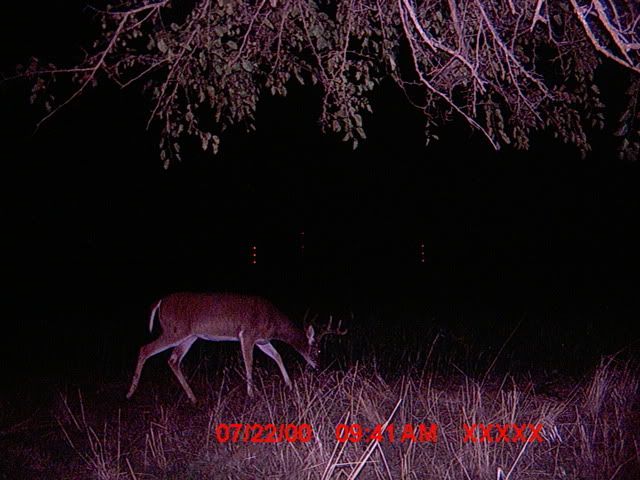 08-30-2010, 10:07 AM
Spike
Join Date: Aug 2009
Posts: 71
---
wow great lookin bucks everyone! Ill be hunting in vilas county wi. heres the guy im after!
08-30-2010, 05:05 PM
---
Great looking deer everyone. Doubled said it right, if were lucky enough to tag the ones we have on cam we've got her wrapped up.

Checked a few of my cams today around home and it looks like the older ones patterns must be starting to change a bit, they seem to have disapeared, pretty sure they are holding up in the corn fields as the crops are maturing really early this year. Off to check the cams on the other property tomorrow - hopefully the big boys show themselves.
08-30-2010, 06:54 PM
---
Great bucks everyone, hopefully we can put some on the ground this fall. I'm checking the cams tomorrow, hopefully they'll be some showing up!
09-01-2010, 03:05 PM
---
Anyone come up with a team name or avatar idea?
09-05-2010, 07:16 AM
09-07-2010, 03:53 PM
09-08-2010, 04:12 PM
---
I'm no good at suggesting names/avatars, but am still around and getting excited for the season. I got a bobcat on the cam last week which was pretty cool, but the big boys haven't been found yet. Anyone else thinking of anything for names/avatars? Sideways since no one has stepped up maybe you should be captain??