Team "10" Most Wanted
11-07-2010, 08:48 PM
---
11-08-2010, 02:30 PM
11-08-2010, 02:31 PM
---
Very promising Damon!!!!
11-12-2010, 05:10 AM
Fork Horn
Join Date: Nov 2005
Location: Virginia
Posts: 281
---
Back from my mountain trip. Wish I had something good for the team. Lots of rut sign, scrapes everywhere. Hunted over one the first morning and a basket 9 pt came to it. Rack didn't even go past his ears! I should have taken him for management purposes, but have to respect the landowners rule of antlers past the ears. Later landowner agreed that I should have shot it...would probably added a whopping 50 pts for the team! Saw many does usually 7-12 at a time, but no bone. I did arrow two of them for meat. Wednesday I got back to the cabin at noon and in the pasture above us was a major chase going on. Does were running every direction. They were only about 100 yards out and through the binocs never saw bone. It was quite comical watching the fawns trying to keep up with their mothers.

Wasn't too happy with the way my Montec's performed, so on the way home I stopped at BPS and pickup some Rage 2. Hope they are really as good as I hear.
11-12-2010, 01:44 PM
---
Sorry about the lack of luck U2, your time will come.
Good luck to evertyone going out tomorrow. Lets see if we can't get something going
11-13-2010, 06:38 AM
---
Well, more of the same here as of late. Not seeing anything at all. Went out this morning in the downpour and wind and sat figuring you cant shoot nothing from the couch but it didnt bring anything. The rut isnt going on here but looks as though next week is going to be cold enough to get them at least moving, looks like rut may start then, bad thing is gun opens the 20th here. Just keep on keepin' on,something good is bound to happen. Good luck fellas!
11-13-2010, 07:38 AM
---
same here not much going really. my camera picked up 6 different bucks in about 4 nights but a few of the other guys are seeing deer move in the afternoons so i will be out in the nasty weather. i will try to upload a video of a buck on my camera that i really want.
11-14-2010, 04:14 PM
Nontypical Buck
Join Date: Feb 2003
Location: Heaven IA USA
Posts: 2,597
---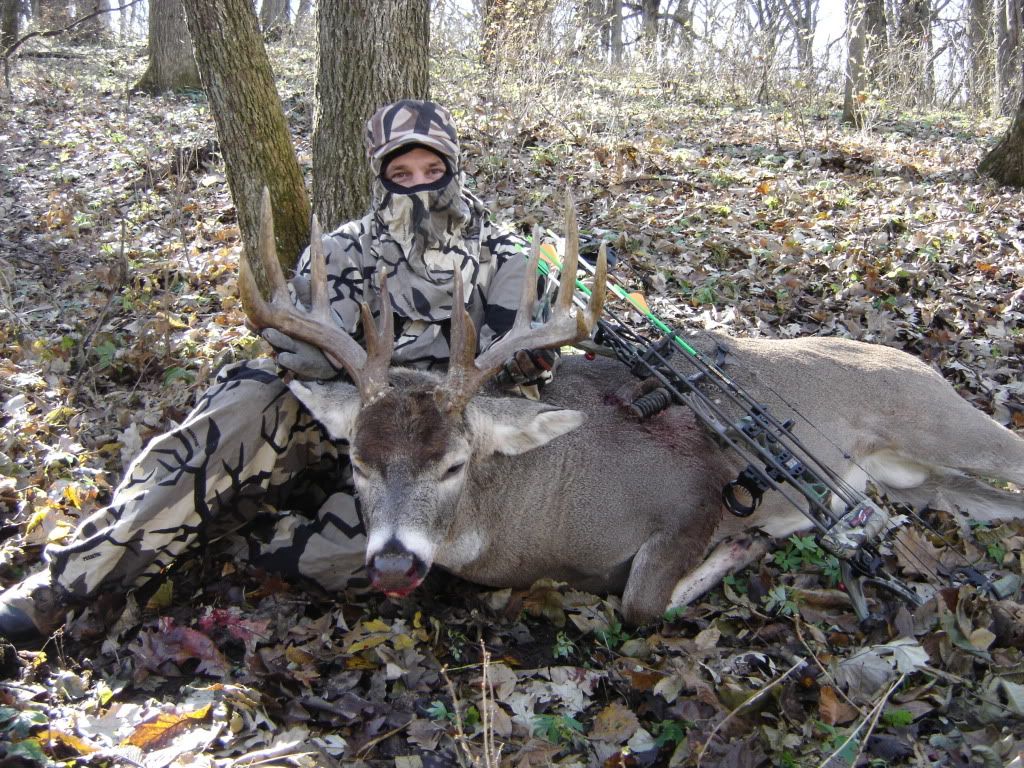 Here you go guys, my humble contribution to Team 10 Most Wanted: 151 6/8".
11-14-2010, 05:39 PM
---
Awesome deer man, hopefully the rest of us can get one down to add to the team.
11-15-2010, 02:25 PM