Team #4 Bone Brothers
09-08-2010, 05:40 PM
---
checked stands this weekend. everything was great including the weather 65 degrees. Saw some nice bucks and the food plots look ok, we got them in a little late. I have been shooting bow everyday and it is paying off. Hitting my spots with ease. Good luck to all.
09-08-2010, 09:36 PM
---
Hey guys, just checking in. Looks like I'm the alternative for those who didn't show up. I was a little late signing up so I got in as an alternative. A little bit about me, when it comes to Bowhunting I am mainly an urban hunter. Have a couple small spots (less than 2 acres) that I hunt just outside of Chicago. I have gun hunted all over the midwest and wyoming. I try to get out 2 to 3 times a week when bow season rolls around. Not much on my trail cams this year yet, very few does and 3 small bucks. Once them temps get down a little bit Im expecting some more action. Here are a couple pics this year so far, nothing great but usually I don't see anything good til the cool weather hits.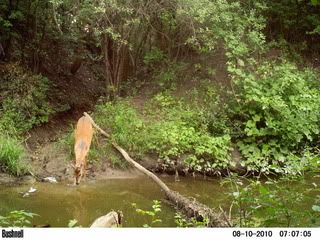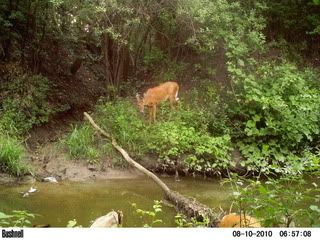 but I caught this guy and a couple equal size buddies last year in October after not seeing them all year.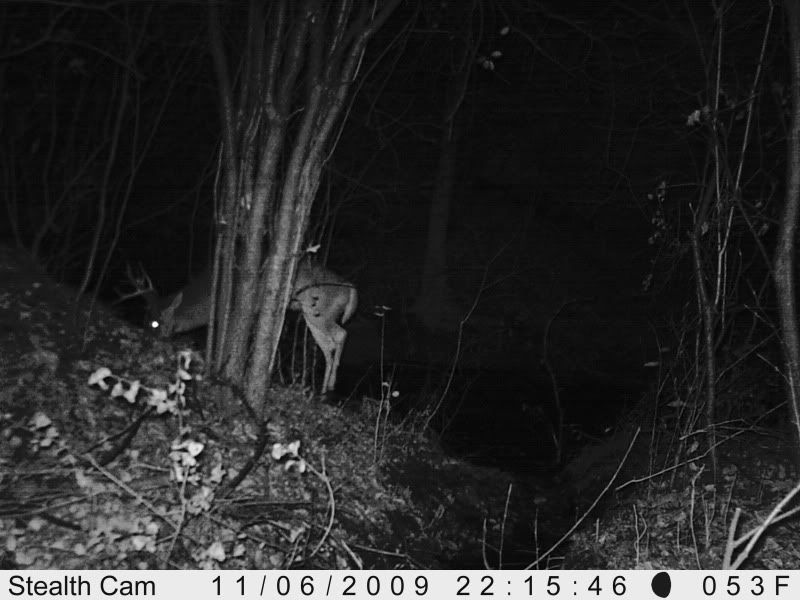 Caught this guy in my parents back yard when I was visiting one day, about 2 miles from the spot I hunt. He's a young deer and Im hoping he makes he way a few miles!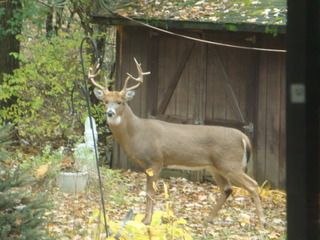 09-08-2010, 10:14 PM
Typical Buck
Join Date: Feb 2003
Location: Grand Forks BC Canada
Posts: 760
---
Welcome to the team, fastetti. Good luck on one of the big guys out there.
09-08-2010, 10:53 PM
---
Hey welcome to the team Brian! Glad to have ya!!!
09-09-2010, 06:23 AM
---
welcome fastetti.

Man Ive been out of commission with the flu for a few days, kicked my butt good. Lost 12 lbs though : ) Still not 100%

I have some pics I will post up when I get home, no giants but some new decent bucks.
09-09-2010, 08:19 AM
---
Glad you are starting to feel better Andy. You need to get 100% before season starts.
09-09-2010, 05:36 PM
Spike
Join Date: Nov 2008
Location: PA
Posts: 30
Hello, fellow hunters
---
Hey, HNI_Christine placed me with team 4 as an alternate. Checking in and have to say that I am as pumped for this season as i ever can be. I originated from northern centeral PA and and the deer heard has been depleted due to several awsome hunting conditions and increased doe license sales. I just moved to Pittsburgh and was granted permission to hunt 100 farm acres. Havent had the chance to scout it yet, but that will come on sunday. I also am allowed to hunt in a place in Washington, PA where the past few years there has been decent bucks taken, the past few measured 120 and 144.
09-09-2010, 05:49 PM
---
Awesome! Glad to have you as a member of the Bone Brothers, Keith. Now we finally have a full team.
09-09-2010, 05:58 PM
---
welcome Grinnin.
Here are a few pics from the past week, no giants but a few decent ones.