Team 21 - Team Deep Penetration
08-27-2010, 07:15 PM
---
Sounds good to me. Deep penetration it is.

No one stepped forward, so I will be the captain....unless someone really wants it.
08-28-2010, 10:15 PM
---
Ya, that is my archery buck from last year. Two year deal to bag that guy. Have another one I've started watching the end of last year and have only one shot of him this year so far. We'll see what happens..
Good Luck to everyone this year!
08-29-2010, 11:01 AM
---
The team name is hilarious!

Last year I was on the "hooter shooter's" team if u can think of the innuendo there hahaha
08-30-2010, 05:56 AM
---
Got the food plots well underway and did some cleanup around the stands this weekend. The beans are looking good. May be pretty good this year. Been after a 200" for the last 4 years...... He keeps slipping by me.... Oh, he will screw up one time.... and when he does BAM....He's goin for a ride...LOL...
08-30-2010, 06:18 AM
---
Any body have any trail camera pics yet. I've had mine out for a few months now. None of the monsters have shown up yet, but some respectable bucks are frequenting the area.
This has a descent 8 in the main picture, but what appears to be the buck I had at 30 yards last year with no shot in the background...lower left corner.
---
Last edited by zubba; 08-30-2010 at

06:20 AM

.
08-30-2010, 06:39 AM
---
You guys have deer_predator on your team
..
You all realize this is a DEER contest and not a CARP contest dont you!!!!!!!!!!!!!!!!!!!!!!!!!!!!!!!!!!!
All kidding aside, he is a Great guy and a so-so hunter
.
Good luck this year!!!!!!!!!!!!!!!!!!!!
08-30-2010, 11:30 AM
---
Looks like some of you got a few bucks and bears lined up already and good ones at that!
09-02-2010, 02:28 AM
---
Wow... thanks for all of the love Darin....LOL...I think I have let my big boy grow enough... I think it is time for him to come home this year.... that is if he will give me a shot!.... I don't think I have done too bad in the past....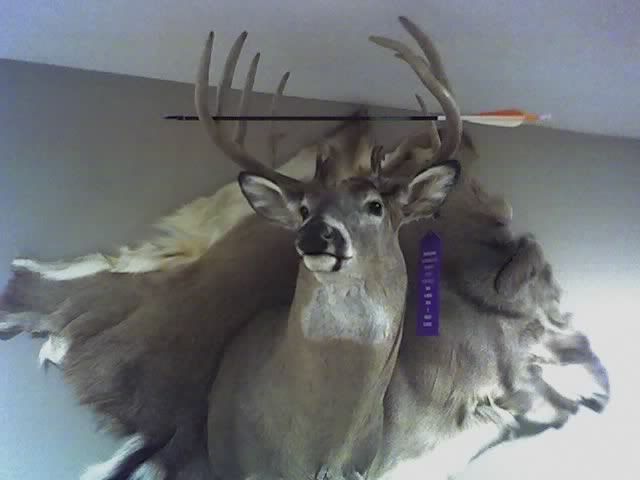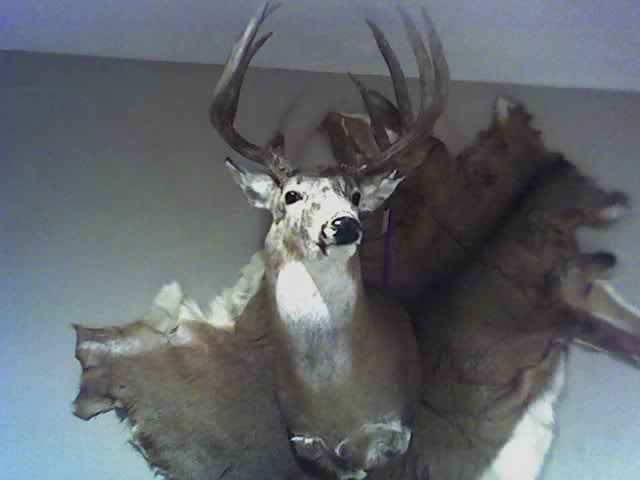 09-07-2010, 04:05 AM
---
Couple more weeks for me and my season opens up here in WI. I start bear hunting with the bow this Wednesday. I got all my trail cameras setup on my bear baits right now so I don't have any deer pics yet. After I get my bear this week / weekend (hopefully) I'll have mine out!!
09-09-2010, 05:17 AM
---
Just checking in. Season doesn't start for a while. Checked camera, have 3 new nice bucks in the area, one with a nice drop. Patiently waiting until season.

npockat, I hope you drop the hammer on a nice bruin. Wish I was partaking in the WI bear season.