Official Team Death From Above Thread (4)
09-08-2009, 05:35 AM
---
Here are a couple pics of the ten I call the kicker 10. It looks like he has split brows and a kicker on the right side between th G-2 and G-3.What do you think he would go?I have so many pics of that 9 point I will have to sort through them and post them after I get up. Worked all night and I'm going to bed now.
09-08-2009, 05:43 AM
---
Here is a little better comparison.
Pic from last year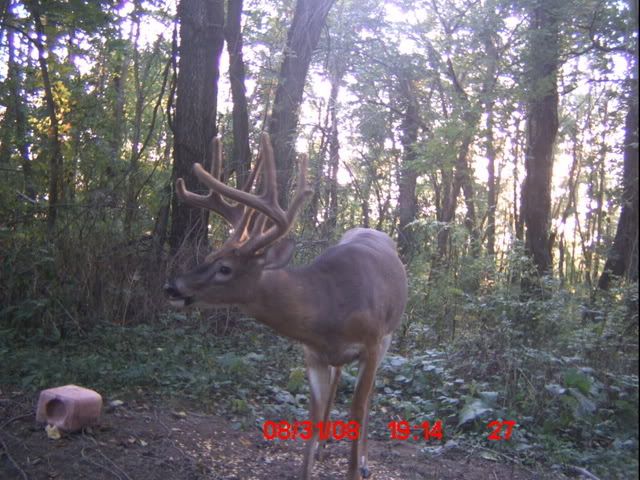 Pic from this year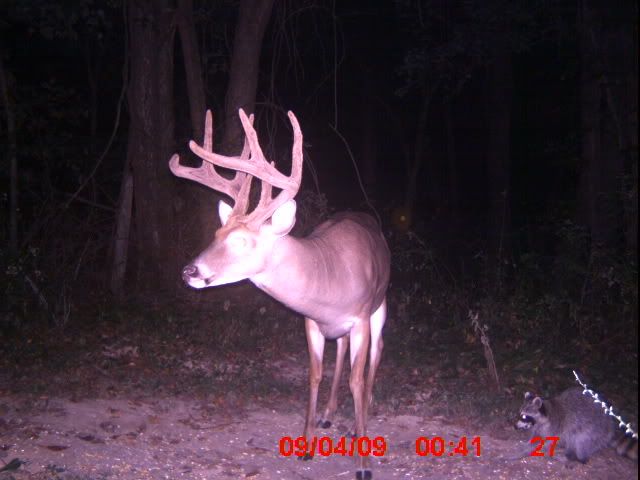 09-08-2009, 03:50 PM
---
Here are some pics of that 9 point I was talking about.
09-08-2009, 04:55 PM
---
that is definatly an awsome deer,ManofTheFall...but i think i would let him walk this year if i were you...u definatly got some potential there.
09-08-2009, 06:18 PM
---
the 10 he look 3 1/2 but the 9 look like 4 1/2. both are good deer around 120-140
09-09-2009, 02:23 PM
---
Take a look at this guy. This is on the same farm, just a different stand site.
09-10-2009, 04:37 AM
09-10-2009, 07:36 AM
---
Definately a good looking buck. good luck with'em
09-11-2009, 04:55 AM
09-11-2009, 03:35 PM
---
SEASON STARTS TOMORROW!!!! it is supposed to be 81 degrees though. I will try to make the best of it.
---
Last edited by Huntinman23; 09-11-2009 at

05:44 PM

.