Official Team Heart Trouble Thread (14)
11-04-2009, 03:28 PM
---
I shot a buck today around 1:30pm CST. Followed the blood for a good mile. Going to wait until tomorrow to finish looking for it. maybe a 130+"
11-05-2009, 07:15 AM
---
Sportsman hope you found him this morning. I was out bumped one on the way to my stand didn't see anything the rest of the morning. Gun season starts here on Sat
but there is a **** ton of corn still standing and beans for that matter.
11-05-2009, 01:22 PM
---
RETRIEVED!!! No score yet. What a relief!!!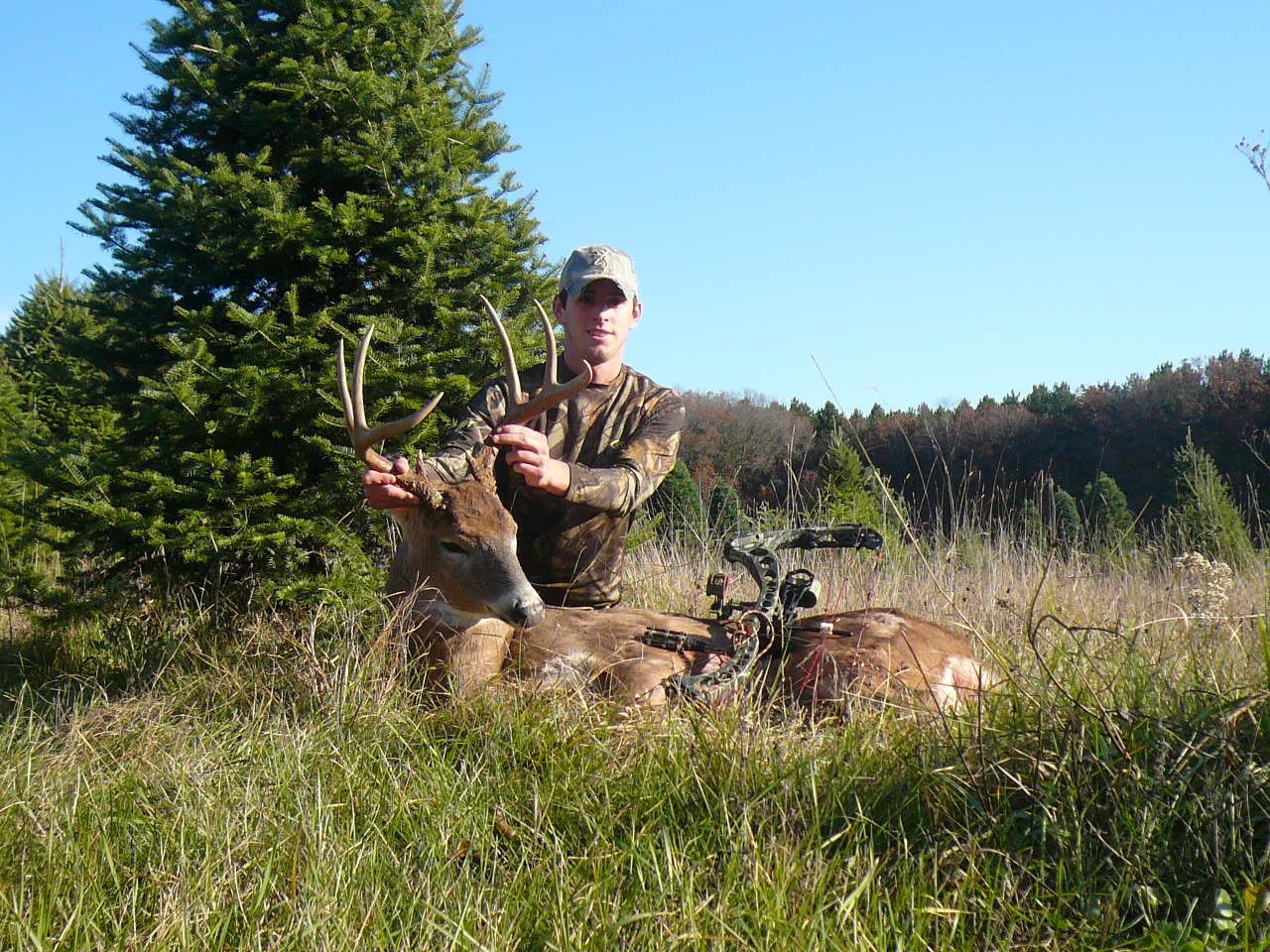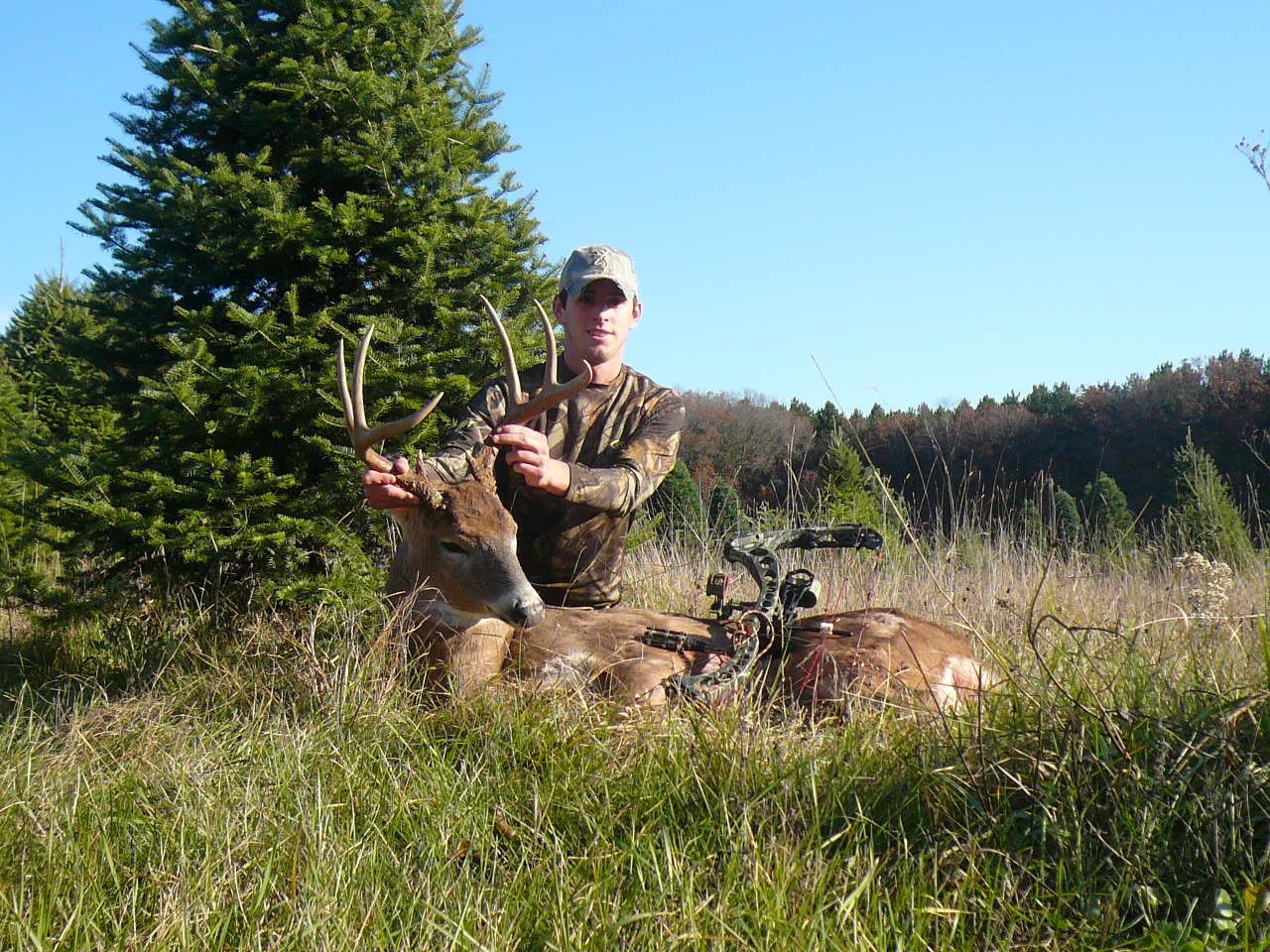 11-05-2009, 01:51 PM
11-06-2009, 01:03 AM
---
Congrats on your buck! I'm heading out here in a few to hunt this morning.
11-06-2009, 06:13 AM
---
Congrats again sportsman thats one helluva buck. I'm heading out in about 2 hours. Hope we can get some more bone down this weekend.
11-06-2009, 07:06 AM
---
Congrats Sportsman that is one hog of an 8pnt. Where did you end up hitting him?
11-06-2009, 07:15 AM
---
hit him below the vitals, ended up giving him a nice 6" gash. If it werent for the Rage broadheads he would still be alive.
11-06-2009, 10:01 AM
---
Them rage's are great broadheads. Well had like a 50 inch 5 pt. buck come in front of me this morning, but he was about 80 inches from being a shooter, so I'll pass him for at least 2 more years if he makes it. Also had about 6 does and 2 button bucks come around me and eat off the corn pile we put out for them. No shooter bucks yet for me tho. Hopefully, it'll happen soon. It's that time of the year.
11-12-2009, 06:20 AM
---
Well guys, still ain't having much luck with bringing in shooter bucks. Seeing bucks chase does and stuff, and saw what looked like a nice buck, but he was way too far to tell if he was a shooter or not. Decided to shoot a big groundhog that came in lol. Was like well the deer ain't moving around me today, so why not. I'll post a pic here soon. He's a good sized guy.