Official Team Rut Nutz Thread (27)
09-30-2009, 07:47 AM
---
Good Luck Brett!!
09-30-2009, 06:34 PM
---
well, still haven't got anything going in the home state yet. i am guessing that week out in ND helped slow down the urge for some time, but it is starting to get to me again. heading to FL this weekend(family-not hunting) so that will be fun - but by the time i get back i will be ready to get back out there.

Good luck Brett - and anyone else who will be out this weekend.
10-01-2009, 02:52 AM
---
Well, it's raining this morning and I ended up needing to head to a job earlier than planned anyway. I will be out there tomorrow morning if the rain is out of here and I will still be out all weekend.
10-01-2009, 07:33 AM
---
Its raining here too. If its not actually pouring out tonight, I might go out. I am starting to have withdawls.
10-01-2009, 05:08 PM
---
Went scouting tonight and saw a lot of deer. The bucks were on their feet around the does. It looked like 3 or 4 possible shooters but it was getting late. I hope to get off work early enough tomorrow to get out and hunt. Just checkin in


Matt
10-02-2009, 10:01 AM
---
Hunted this morning, saw 5 does/fawns and about a dozen turkeys. None of the slick heads were close enough for a shot or I would have taken one. I am heading back out tonight, in 25 m.p.h. winds
, to hopefully get a shot at one of the does.
I'll check in later.
10-02-2009, 10:49 AM
---
Good Luck Brett! I will be going out too, cant believe I have only been out 4 times in the last 2 weeks.
10-02-2009, 04:38 PM
Typical Buck
Join Date: Sep 2008
Location: South Dakota
Posts: 993
---
All this rain and wind is really starting to make me grouchy!
10-02-2009, 07:21 PM
---
Went out tonight, and saw nothing but does, 12 of them to be exact. I cant wait to get the corn out around here, then I will start seeing more bucks.
10-03-2009, 07:51 AM
---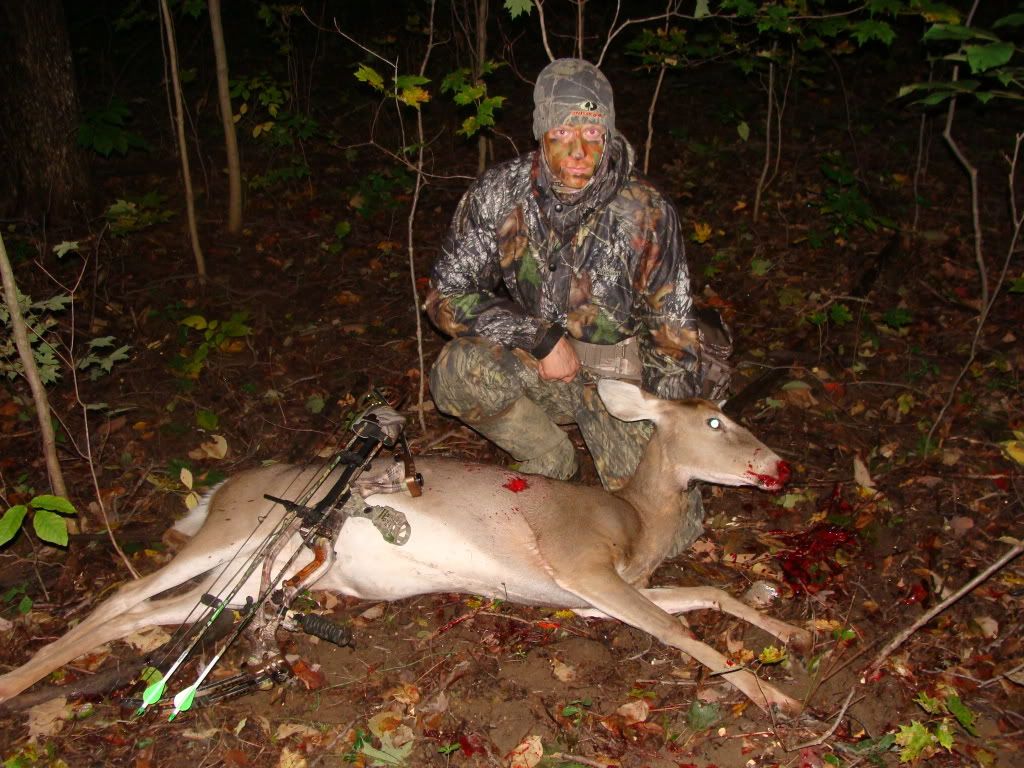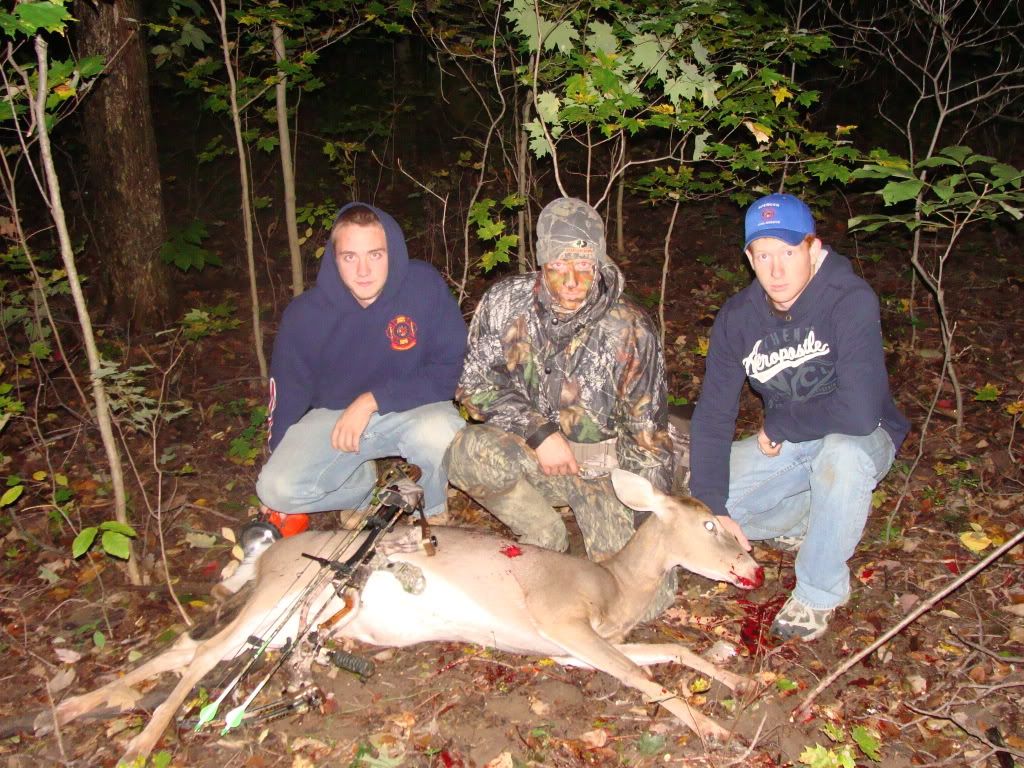 Thats the start to the season i wanted!