Some work to do and new used bow!
04-20-2008, 10:13 PM
Some work to do and new used bow!
---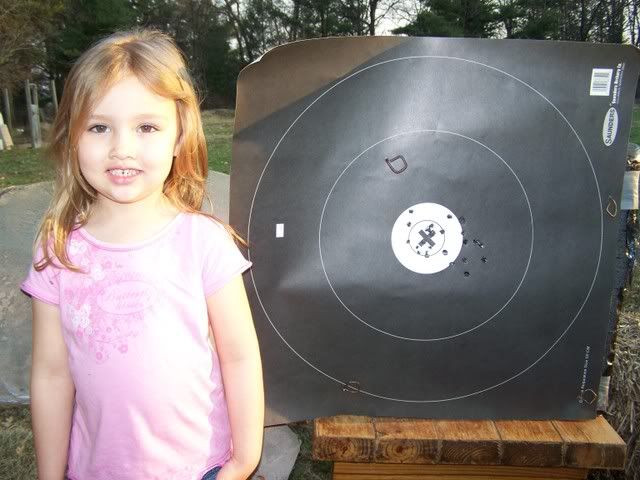 Well I got some work to do befor I shoot a score. 30 was good, 40 I started getting right arrows, and 50 7 out of 10 were in the 4 ring to the right, Ended up with a 142 15X.Noticed the string was fraying from hitting the yoke system gonna have to check everything out tomorrow and see what the deal is.
An old friend and shooting buddy of mine called last night and I told him I was shooting the wifes target bow, so he is sending me one of his Hoyts this week that he just put new strings on and had tuned in one of them fancy Hooter Shooters. Would not even let me pay for the postage!
He showed up at my door about 25 years ago and I did not have a clue who he was, asked me if I would teach him to shoot, I figured if he went to the trouble to look me up it was something I needed to do, met him at the range the next day and been friends ever since.
04-21-2008, 06:21 AM
RE: Some work to do and new used bow!
---
Matt made a comment a while back that he would be shocked to see a perfect score in this league. I don't know if he was counting Xs, but with a little tweaking, Sliverflicker, you could certainly be shooting 150s.

I was very surprised. Got my targets last week, busted out the 200 ft tape and marked off my distances. Did a little shooting over the weekend and couldn't believe how well I was shooting even at 40 yards. (I haven't done much shooting at that distance in a long time.)

04-23-2008, 08:02 AM
RE: Some work to do and new used bow!
---
Good shooting Sliverflicker!

Gundeck, you are right I think......I was probably wrong in that assumption. Ido think we may see atleast oneperfect score in this league, but I seriously doubt we are going to see anyone clean it every week. I just don't see it becoming an X shoot like the last 5 spot league.

I was shooting the target face last weekend (not a full game, just some warm up before a 3D shoot) and really making some great shots. I didn't miss the 5 ring through the entire warm up session, and I probably shot more than 30 shots. My last group at 50 had 4 arrows in the X ring, and the 5th arrow shattered a nock and bent a pin, knocking itself out of the X and into the 5 ring.

I think Jawshooter anyI will probably shoot our scores tonight. Hopefully the wind cooperates with us.

04-23-2008, 08:34 AM
RE: Some work to do and new used bow!
---
I know if I am posting the scores I am that many will be shooting close to perfect games. I had a little wind to contend with, but I was pleased with my shooting. I think I shot better than it shows in the score. On this target, there is a huge difference between "barely in the 4 ring" and "just outside the 5 ring". Even my 40 yard shots were just off the mark if not in the 5. (I had to adjust my pins to set up a 40 yard pin.)
Thread
Thread Starter
Forum
Replies
Last Post
Small Game, Predator and Trapping
Posting Rules
You may not post new threads
You may not post replies
You may not post attachments
You may not edit your posts
---
HTML code is Off
---