Offical Team "Tree Huggers" Tread(10)!!
09-26-2008, 12:13 PM
RE: Offical Team 10 TREEHUGGERS!!
---
that whitetail looked bigger to me than 140's, but that velvet is very deceiving.

October 18th guys!!! I am gonna be layin the smackdown on a biggn' (lets hope)



10-10-2008, 02:50 PM
RE: Offical Team 10 TREEHUGGERS!!
---
Things finally cooled off a bit up here and from what I've heard the moose rut isin full swingwith bulls popping up everywhere.
I took a buddy from work out for his first deer hunt last weekend. We went out a few times looking for whitetails without any luck before finally connecting on a nice young buck for his first big game animal. All in all, he had a great time and I now have another hunting partner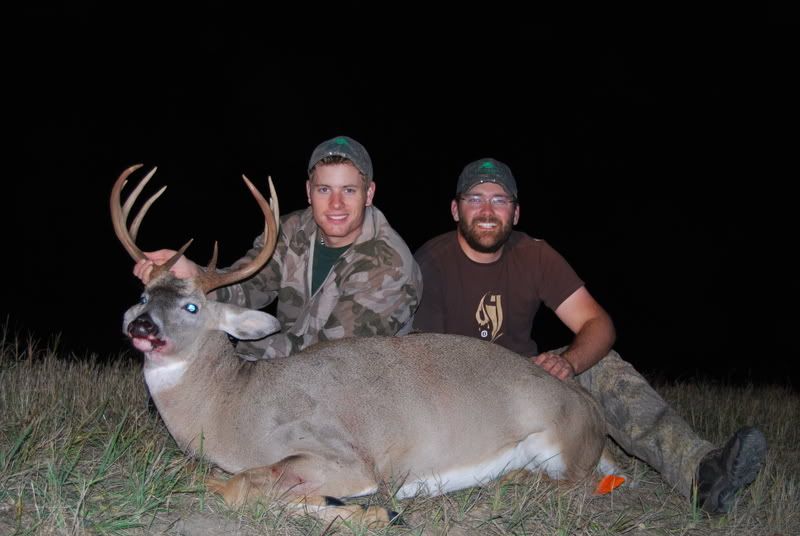 Good luck with on your muzzleloader hunt KYDeerhunter.