Official team 6 thread - LEAD HEAD'S
10-29-2008, 12:49 PM
RE: Official team 6 thread
---
Sorry guys I haven't been on here, my computer rolled over dead.
Been out and have been seeing some real bruisers. Gun season for Kentucky begins a week from this Saturday ... C'mon Out Monster!

10-30-2008, 01:00 AM
Typical Buck
Join Date: Feb 2003
Location: Grand Forks BC Canada
Posts: 760
RE: Official team 6 thread
---
Hey team. I connected on a buck this evening and will score & enter him tomorrow. I actually had to shoot left handed as I've developed some distressing vision problems in my right eye over the last 2 weeks or so. Here he is: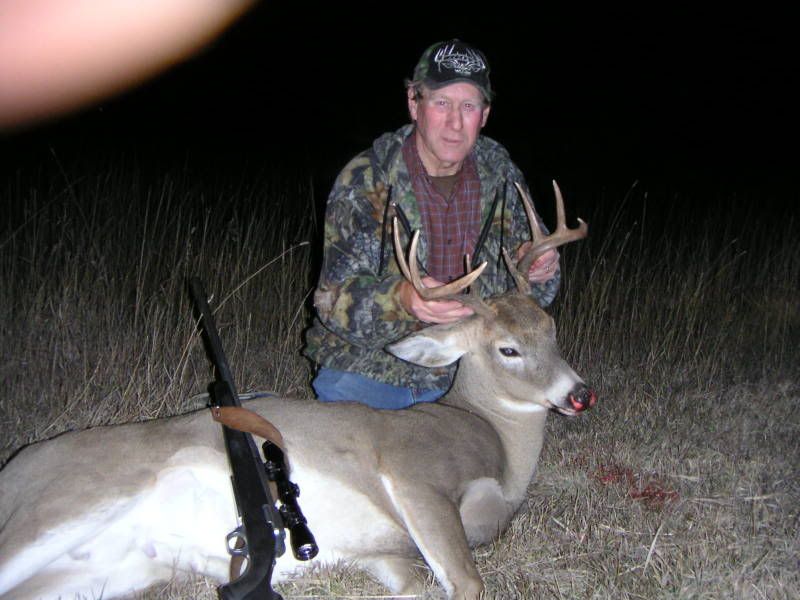 10-30-2008, 07:26 AM
RE: Official team 6 thread
---
Congratulations Canuck, can't wait to here the story ... was that a muzzle loader you were using?

Nice pictures on the trail cam, Southern Buck! If you get anymore, let's see 'em.

I've been hunting Ohio and Kentucky, been seeing some real bruisers, but couldn't connect. While hunting Ohio, I had thirteen deer in a corn field, mostly does, for over an hour. Right at dusk one of the most beautiful, perfect, muscular, eight pointers walk out into the field at 90 yards.

I just had my bow with me, but needless to say, I placed a tree stand there, but he didn't come out the next night. He was a perfect, eight main frame with no brow points I could see ... he would've went about 180".