No problem, name is Chad.
I'm shooting an 06 Mathews SB XT 74# 30" draw
Rip Cord rest
Cosmic sight
Gold Tipp 5575
RM Gator XP 100 gr
Lynx Quiver
Scott Little goose release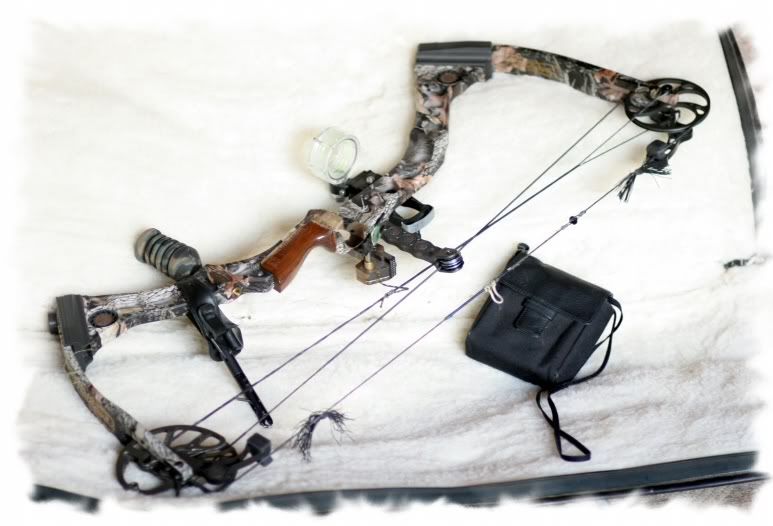 I have two boys with a good bit of space between them!
my youngest, and his little buddies with me in the doublebull, classic!
He's on the left, I broke out the old school camo face paint!
He will be bowhunting with me this fall at 8, he's chomping at the bit to stick a deer!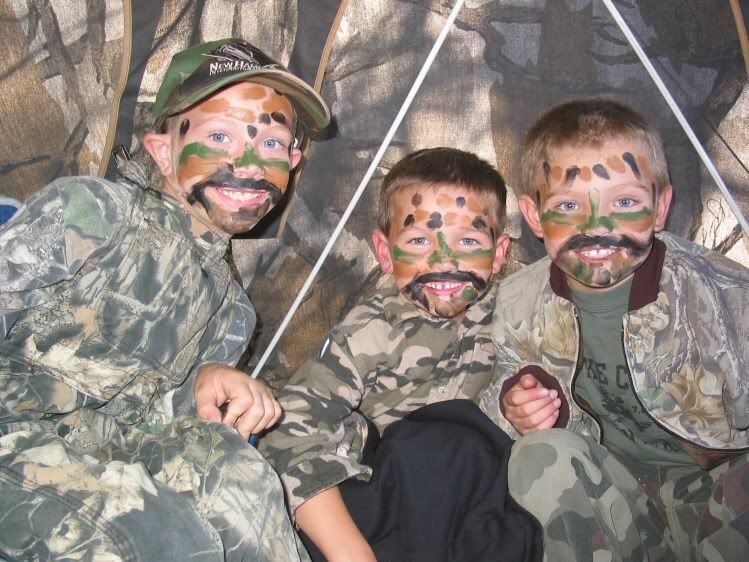 Last season with my Pearson Dagger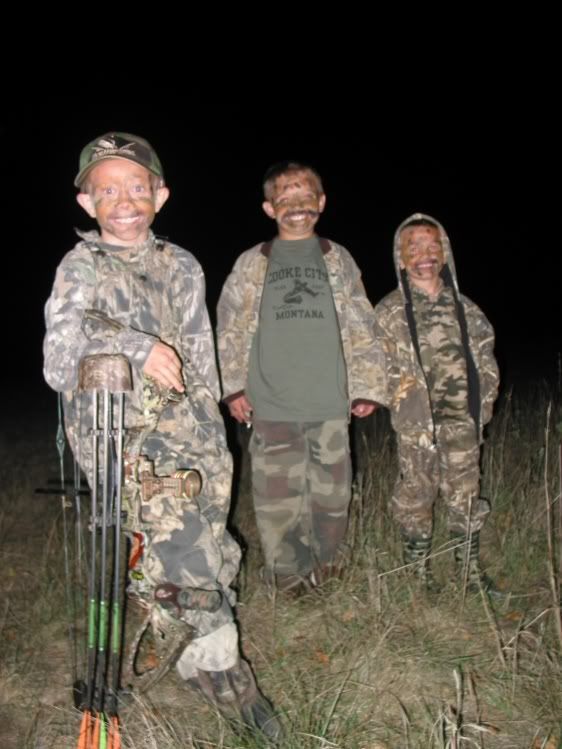 He loves glassing with me all the time also, matter of fact we just came in from doing it 1/2 hour ago.
Took him out of School for a week of deer hunting last fall....yes we did homework at night!
I owe everything to my mom who raised us up to hunt and work hard.
Not to many singe woman do that for their kids, and for that I will always be greatful!
Well there you go, hope that wasn't to much info! I hope to here from the rest of you as well.
Oh I love fishing also!
I love antelope hunting also and have been fortunate to have take some really nice ones with my bow.
Gotta love big wold whitetails, I love taking photos also and have a small photography business.