Official Team Autumn Ninjas (1) Thread
09-11-2005, 12:15 PM
RE: Official Team 1 Thread
---
Hey all Iam back from my elk hunt and we struck out this year.It was hot and the elk didnt want to play. They were very nocturnal only moving in the cool of the night. Elk do not like heat at all, they keep the sun off there backs so it was hard to get a shot.
This is only the second time in 10 years that we have got skunked the other time it was warm too but we had some misses and passed up on some smaller bulls .
After all that it does not matter just being in the high country this time of year is a great experince you all should go.
Here some pics of where I hunt .
Here I am a rock , me and buddy or about 5 miles in we do everything on foot .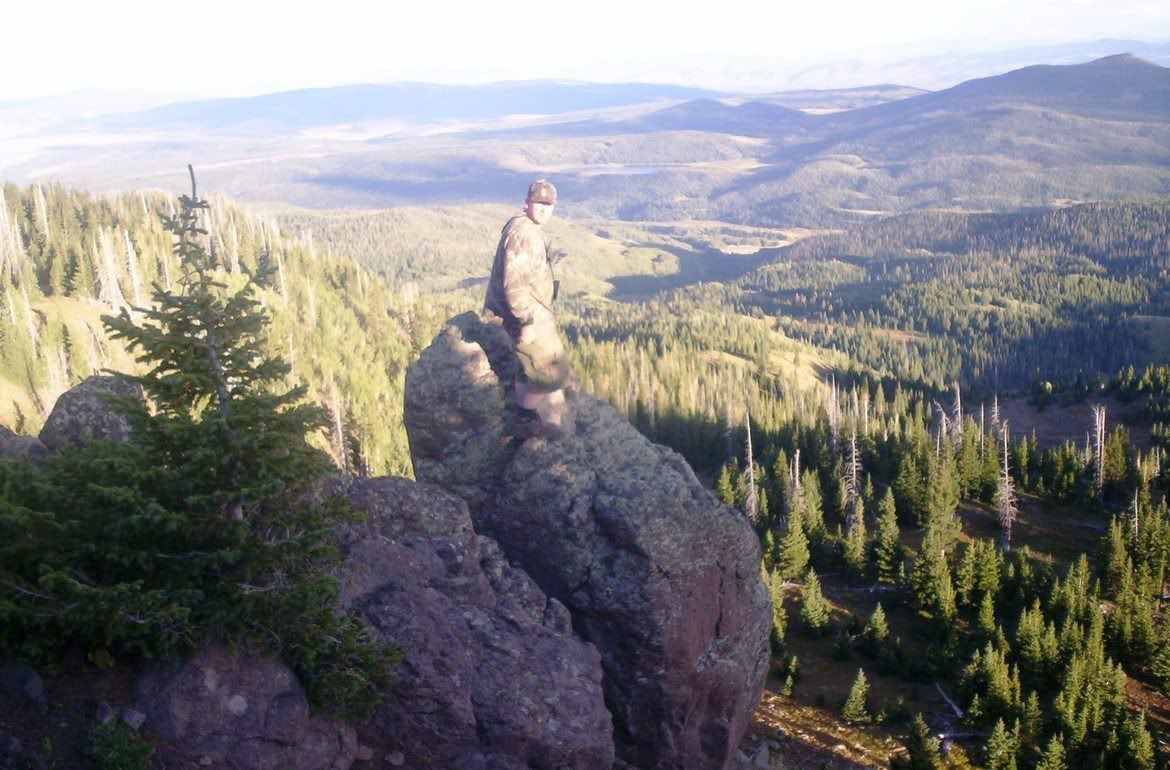 This is the kind of country we hunt in.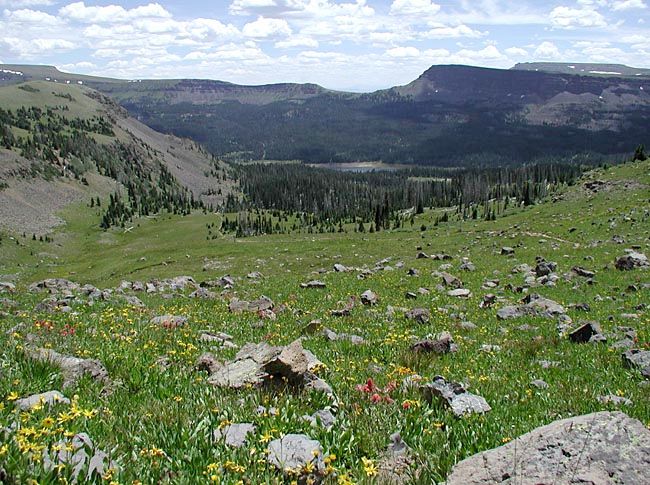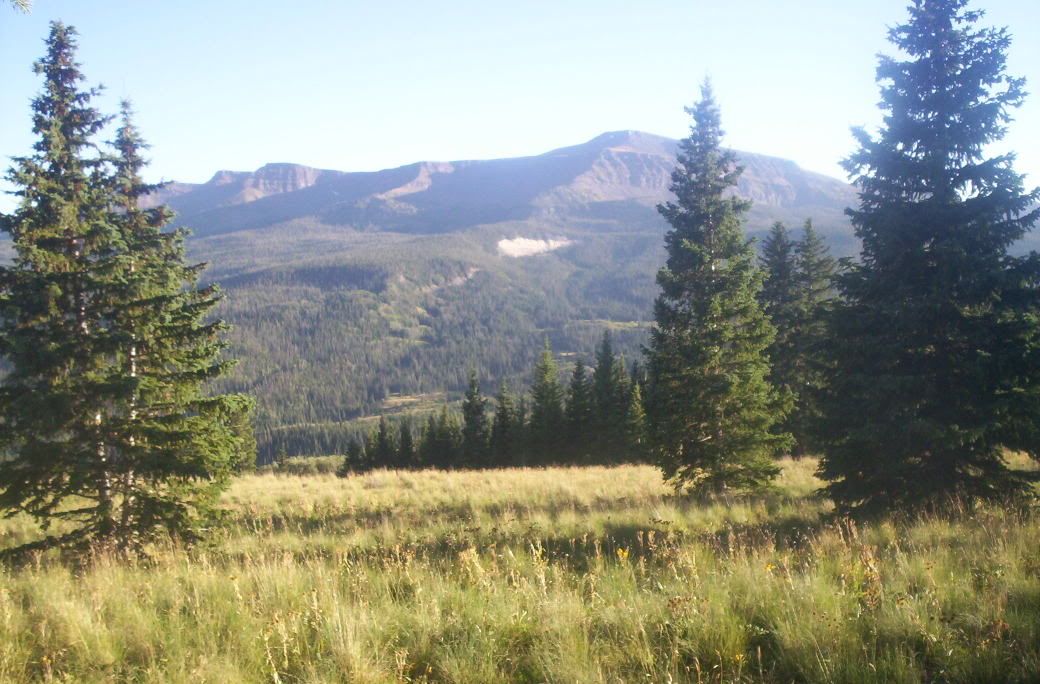 And here is a good friend of mine Adam.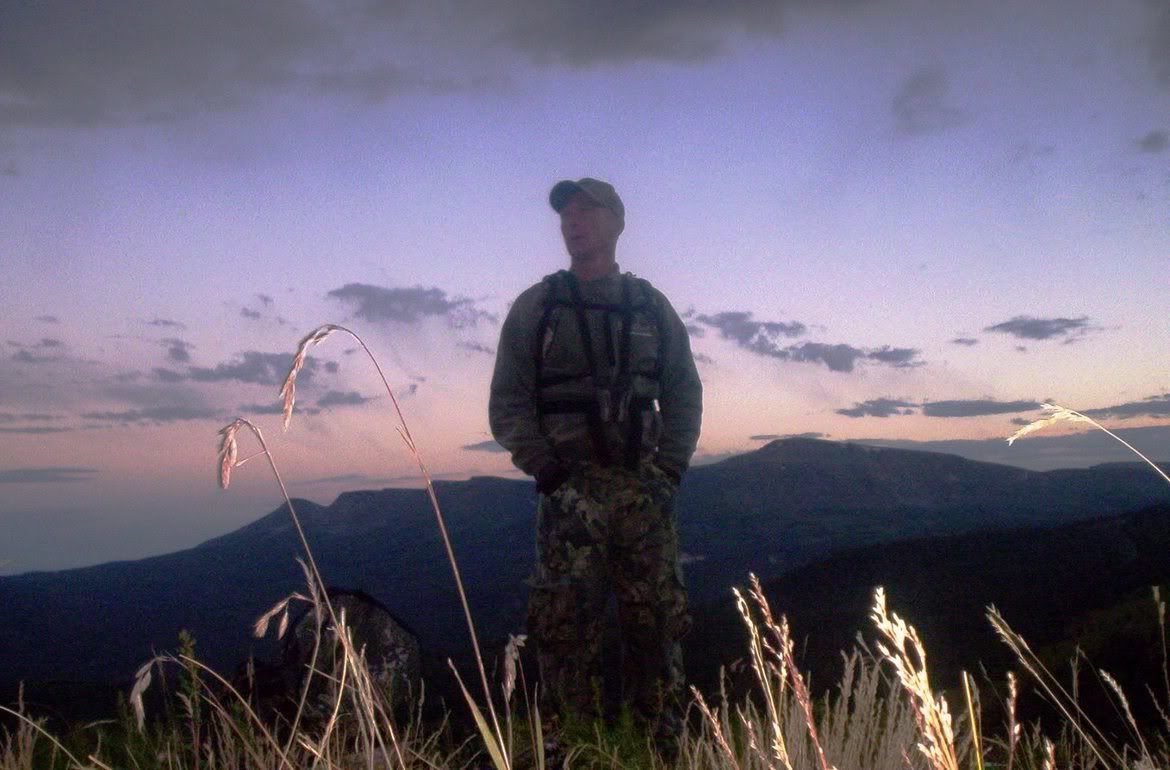 09-11-2005, 12:20 PM
RE: Official Team 1 Thread
---
Now I can focus on deer havent checked my game cam yet but Iam going right after I get off here. If I get anything interesting I will post it toinght . Hope you all are well.
09-12-2005, 07:18 AM
RE: Official Team 1 Thread
---
Yep! that's the way it goes Shane ,the same thing happened tpo us last season on the moose hunt ,the weather was soooo darn warm that the bull's just wouldn't respond well enough to get close enough .I just noticed that starting Wed the weather for our area is going to take a drastic change and the temp's will be much colder for our moose hunt ,so I have my finger's crossed that we don't have none of this 85 degree stuff..I'll be off and running Sat morn at 3:00am for our 12 hour trek to western Ont .
Don't sweat it Shane, I'm forcasting you will strike big on the deer hunt .

nubo
09-12-2005, 06:05 PM
RE: Official Team 1 Thread
---
You guys are right I would go again even knowing the out come.

nubo
I have been sending for a Maine moose tag for 5 yearsI so want to go moose hunting .I will proublyend up going to AKon a do it yourself hunt . Make sure you take pics.I hope you have a good hunt .
Also have you been up to Marige with Terry M ? I was wondering if a guy took a bow what kind of chances would a guyhave?
Hopefully I get to go next year if I can get booked for a decent slot.

Have a good day guys?
09-12-2005, 07:54 PM
RE: Official Team 1 Thread
---
Shane!

No I haven't been there yet ,but Terry and I are making plan's on doing this trip together very soon ,which could possibly be next fall..We had planned on taking both arm's and bow ,If the bou are there I think the bow would be just fine ,but if they're not then you might have some long shot's to make which would be a little out of bow range.
I'll be sure to take lot's of pic's to share with you guy's ,and just maybe with a couple moose and a bearhanging from the meat pole ,but I guess even 1 moose hanging will be great .
I hope we have cool weather ,because there's nothing worse than hunting in very warm temp's ,the only way to get a moose going in that condition is to get right into a bog and kick him out of bed .

By the way Shane thank's for sharing your pic's with us all ,they're absolutely great .I'm glad you had a great time .

nubo
09-13-2005, 06:11 PM
RE: Official Team 1 Thread
---
Hey guys just got my pics back from my cam . I got a lot of action thought I would share there is one maybe buck but I would have to see what he looks like out of velvet they ought to be rubing it of soon ,. The date I was wrong yearon for some reason I put 06 for the year. The buck pic has anthor buck in the back round I also got some pics of turkeys and a coon that like the flash so there was sevral pics of him,.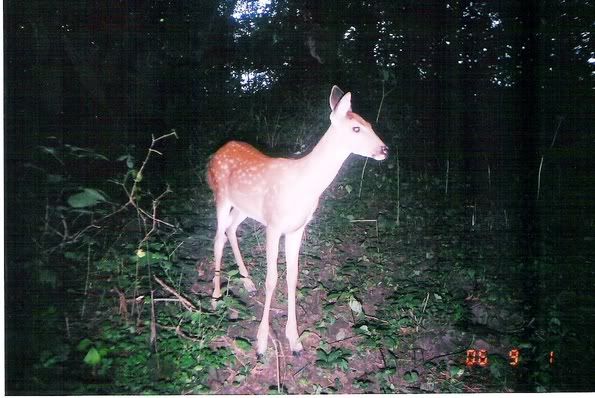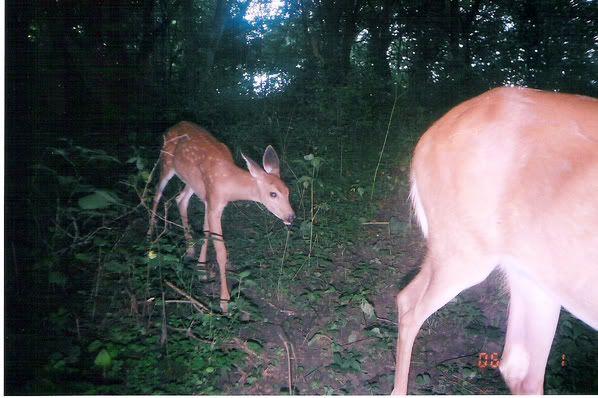 09-13-2005, 06:21 PM
RE: Official Team 1 Thread
---
Has any body seen any bucks with the velvet off ? I would think that the would be rubbin it off . Its finaly going to cool down here .

I hope it cools off for your hunt nubo . The black flys are probable worse when its warm and who wants to chase the grils around when its warm out.
09-13-2005, 08:34 PM
RE: Official Team 1 Thread
---
Shane !

I hear the weather is about to change in our favour ,so I'm keeping my finger's crossed .Last season the black flies were horrid ,so this season I'm taking a thermacell with me ,just in case .
I'd sure like to see that buck hanging in one of my favourite spot's this season ,thanlk's for sharing your pic's with us .

nubo