Last weekend, Nami ran Tucker in a couple more HRC Upland Tests near Bozeman, hosted by the Missouri Headwaters Gun Dog Club.
Picture 1 is Tucker's 'drag race' launch when she gave him the "Hunt 'em Up" command.
Picture 2 is of Tucker on point. The bird was right along the edge of a creek, straight out from Tucker. With one command to break point, Tucker ran down the hill and flushed the Pheasant.
Picture 3 is of Tucker returning with the bird (he is hard to see, but he is in the water just at the tip of the gunner's elbow). The birds were flushing across the creek, so the dogs had to go across the creek to make the retrieve.
Pic 4 is of Tucker and his ribbons from both days.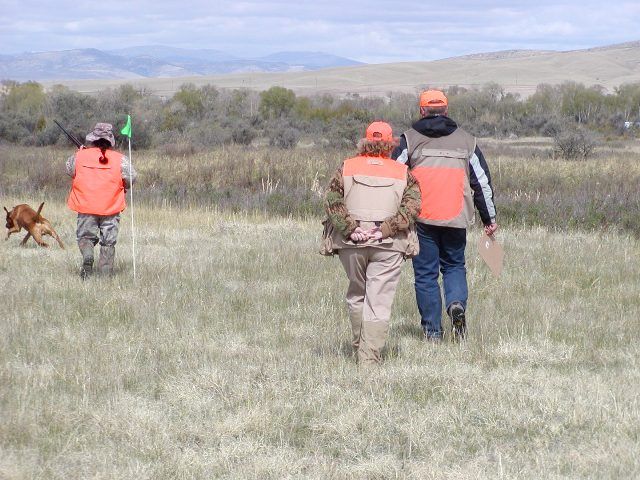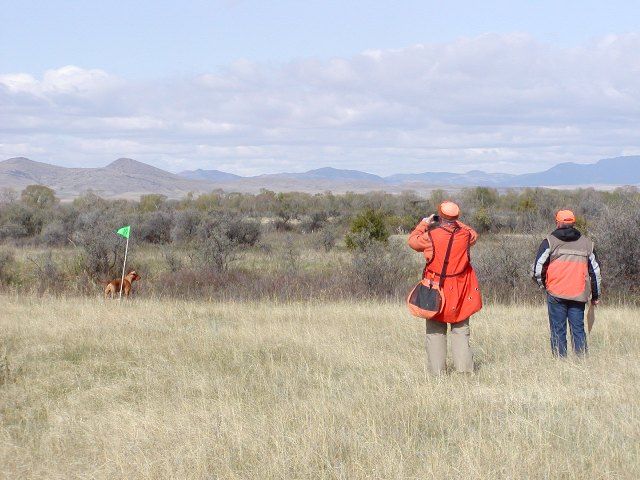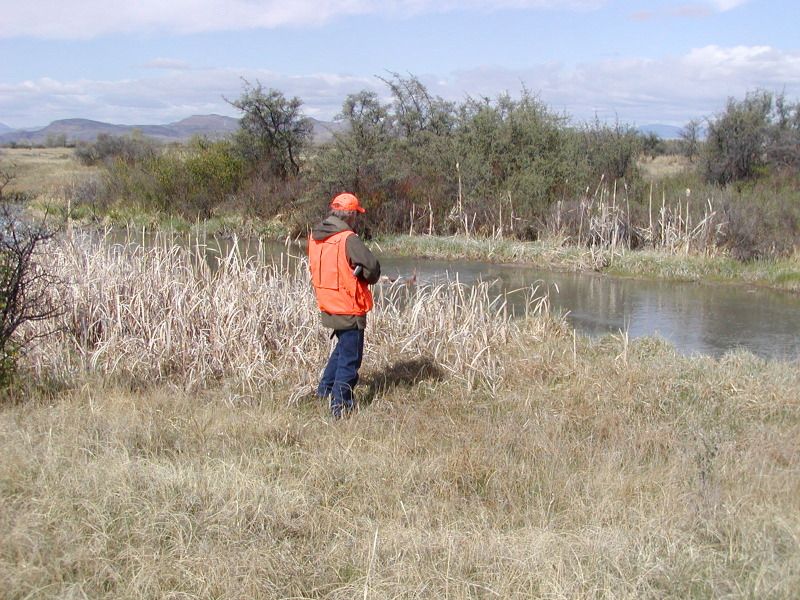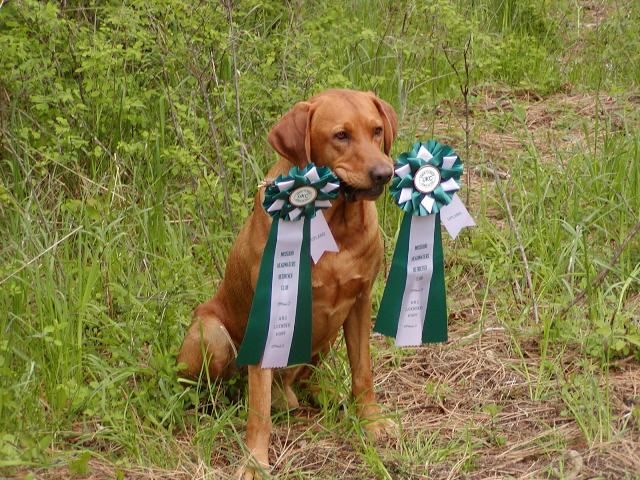 .