Last night i installed a vent liner into a CVA hex head breech plug. The job was not done the way i have done dozens and dozens of others. In this case an attempt was made to install a vent liner using minimal tools. The method used was a first for me. A machinist would not do the installation in this fashion. A pianist might or perhaps a pharmacist, or carpenter would use this method. First step was to make some sort of a jig to hold the plug centered under the drill press. This block of wood has a mortice chiseled into it so a 12mm wrench can be used to keep the breech plug from spinning.
The block was clamped to the drill press, and a 5/8" hole drilled.
Then the plug was dropped into the hole, a 5/32" was chucked, lube was applied, and a 5/32" hole was drilled all the way through the plug.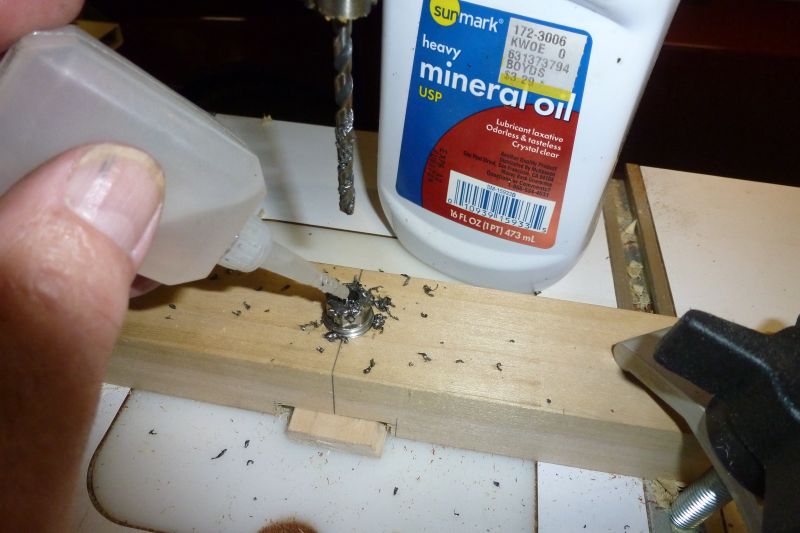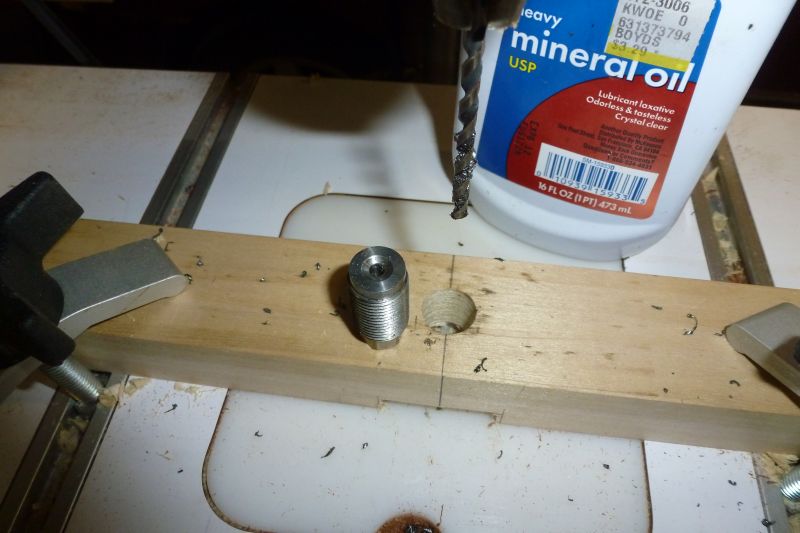 Then the 5/32" drill was replaced by a # 4 1/2 eighty two degree center drill; the drill was lowered until it contacted the plug, and the depth gauge on the drill press set to 3/8".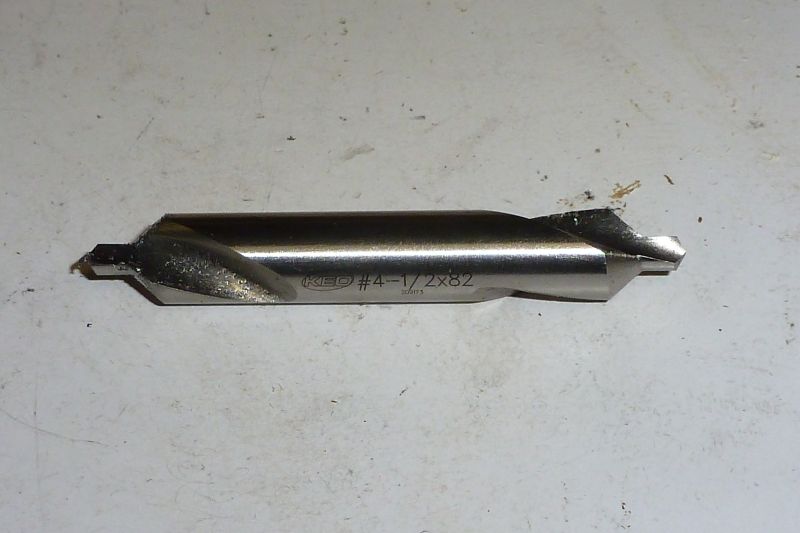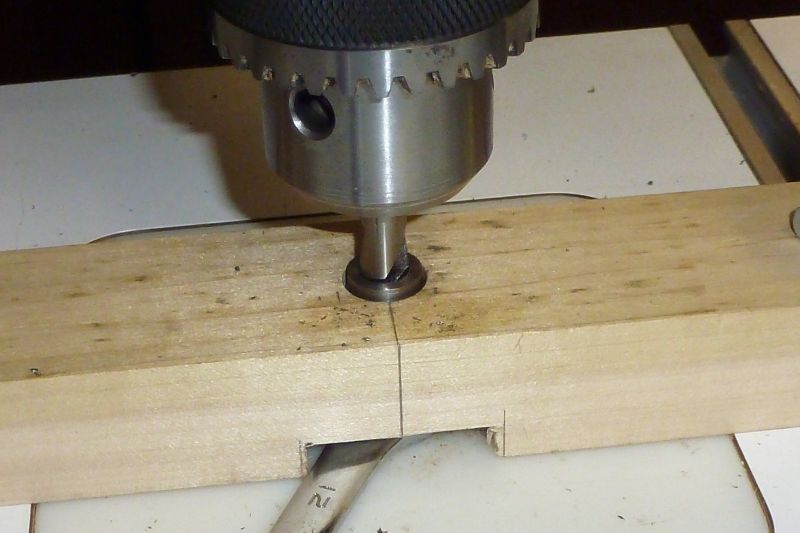 The center drill then was used to drill a 3/8" diameter hole 3/8" deep in the end of the breech plug.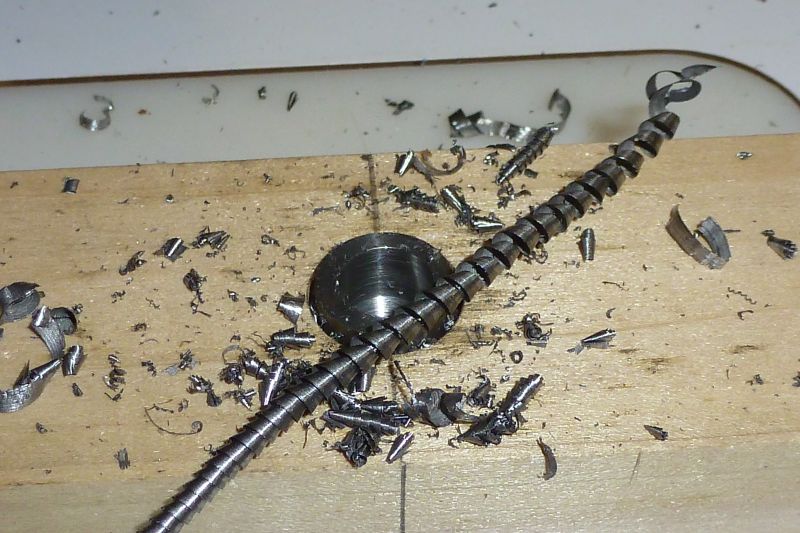 The belts were disconnected on the drill press, the center drill removed, and a 10-32 tap was chucked.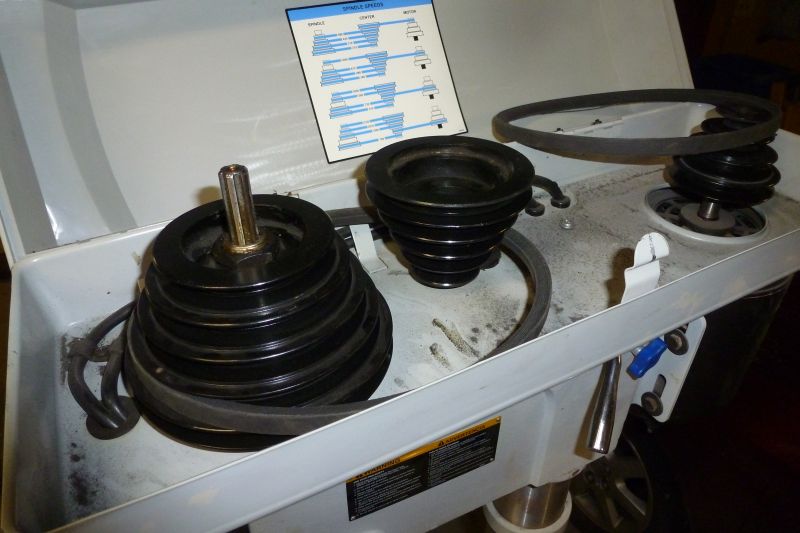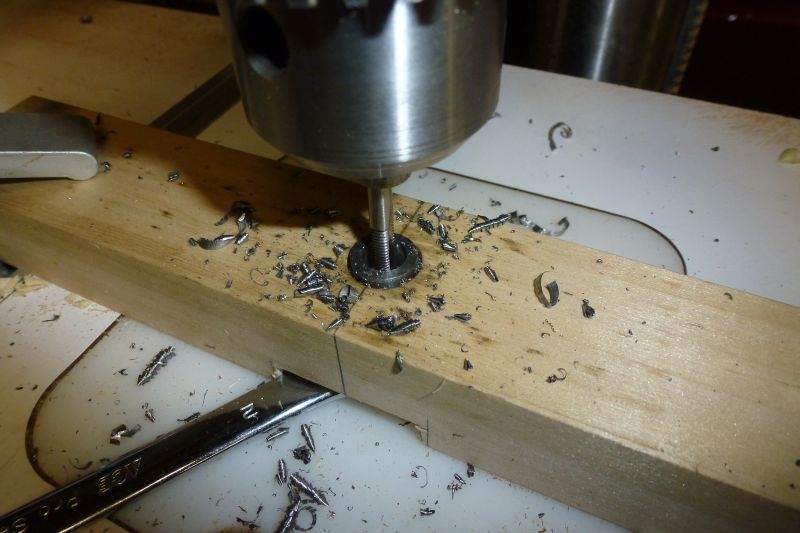 The vent to be installed has about 6 thread.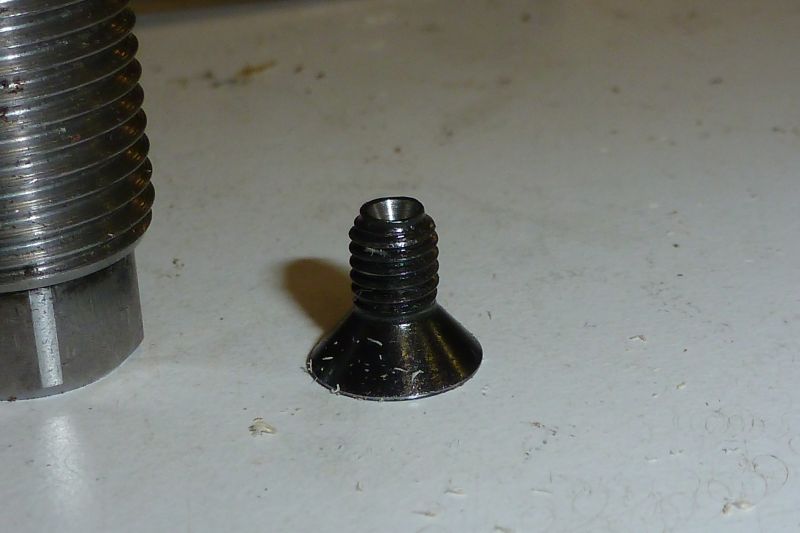 The chuck was marked with the blue line so rotations could be counted whilst threading the plug. Eight rotations were made to insure the vent would fully seat.